Inaugurated in 2015, the Distinguished Alumni Awards celebrate excellence in the College community. We present three categories of awards: the Dean's Appreciation Award, honoring steadfast friends and supporters of the College; the Distinguished Alumni Awards, recognizing graduates from each of our six schools; and the Ivan Allen Jr. Legacy Awards, honoring a faculty member and graduate and undergraduate students.
Dean's Appreciation Award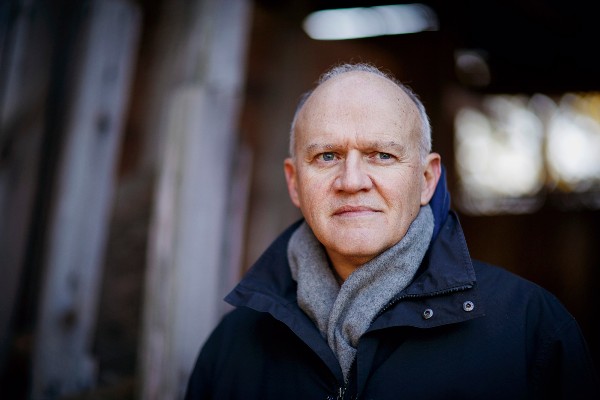 James Langford
James Langford is a successful entrepreneur, corporate executive, and nonprofit leader who has championed environmental causes for decades. Building on a career that has spanned six decades and two continents, Langford applies his deep experience to develop environmental and other nonprofits.
After graduating from the University of Georgia in 1974, Langford worked as an executive at Coca-Cola and co-founded or served in senior positions for five high-tech and consulting companies.
Langford's work, particularly in the nonprofit sector, demonstrates a strong commitment to helping conserve greenspace, revitalize public land, and protect history.
From 2004 to 2007, he served as the Georgia state director of the Trust for Public Land. Later, as principal creator of Atlanta's "connected park system," he played a key role in making the Atlanta BeltLine a reality.
Langford has served on 11 statewide commissions and boards, including the Georgia Board of Natural Resources and the Georgia Humanities Council. Langford also is a trained archaeologist who founded the Coosawattee Foundation, which works to preserve Georgia's archaeological sites and environmentally sensitive areas. And he was the primary author of the Georgia laws that protect archeological sites and regulate the treatment and preservation of human remains.
He is the founder and board chair of the Georgia Prevention Project, which focuses on drug abuse prevention in teenagers and young adults.
Langford's involvement with the Ivan Allen College dates to 2003 when he became an advisor and confidant to Poetry@Tech founder Thomas Lux and Academic Professional Travis Denton, where his business acumen and wise counsel have proven invaluable. He joined the Ivan Allen College Advisory Board in 2018, where he has continued a track record of using his insights, curiosity, and contacts in service to the College.
In addition to an undergraduate degree in journalism from UGA, Langford also earned an MBA from Harvard Business School.
Distinguished Alumni Awards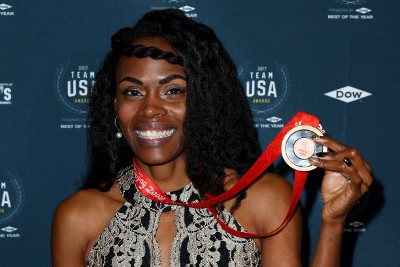 Chaunté Lowe
ECON 2008
Chaunté Lowe doesn't just strive to break the mold; she vaults over it, leaving it far behind her in the dust.
This four-time Olympian's impressive rise started when she made her first Olympic high jump appearance as a second-year student at Georgia Tech. Her ambitions on the field and in the classroom showed an unparalleled drive even among the Institute's top student-athletes.
Lowe is now a high jump world champion, has set the American record three times, and is the current American record holder in the indoor and the outdoor high jump. She has competed in four Olympic Games, starting in Athens, Greece in 2004 through Rio de Janeiro in 2016.
In addition to her athleticism, Lowe uses her personal experiences to raise awareness of breast cancer research, early detection, and eradication. In 2019, she was diagnosed with an aggressive form of breast cancer. Despite the diagnosis, she continued to train through surgeries and chemotherapy to stay competitive for the 2020 Tokyo Olympic Games.
As a global ambassador for the American Cancer Society, Lowe uses her voice as a professional speaker to bring awareness to breast cancer.
"The best gift I can give with my life is helping others find beauty in their own lives," she says.
Read more about our 2022 Economics Distinguished Alumni Award honoree here: Olympian, Econ Alumna, and Cancer Survivor Chaunté Lowe Is Using Her Platform for Good
Sybrina Atwaters, Ph.D.
EE 1994, M.S. HSTS 2009, Ph.D. HSTS 2014
Sybrina Atwaters is the director of the Office of Minority Educational Development (OMED) at Georgia Tech. On behalf of the Institute, she oversees more than 11 equity initiatives and three grants designed to address student success outcomes across all majors and classifications.
Before serving as Director of OMED, Atwaters held several teaching, research, and consulting roles in Science and Technology Studies (STS), STEM education, and diversity, equity, and inclusion programming. She has taught at Emory University, Morehouse College, and Georgia Tech.
As an interdisciplinary sociologist, Atwaters maintains two parallel paths of inquiry: one, sociology of technology (exploring knowledge production through virtual technologies), and two, social inequity (examining patterns of inequality in science, engineering, and higher education). Her work has been presented at several professional conferences, commissioned by multiple agencies, and published by Spring International and John Hopkins University Press.
Atwaters also has over nine years of experience in wireless design. She served on the radio-frequency (RF) design team for AT&T Wireless (formerly Bellsouth Mobility) during the 1996 Olympic Games. She also was responsible for much of the cellular design infrastructure along the Georgia Tech 75/85 corridor.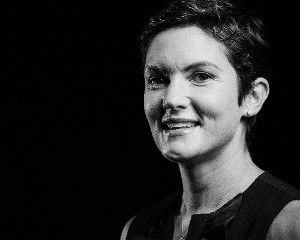 Rachel Lammers
M.S. INTA 2007
Rachael Lammers is a dedicated political science misfit who has proven that a well-equipped "generalist" knows no bounds. She is chief of staff to the CEO of Resilience, a manufacturing and technology company dedicated to broadening access to complex medicines and protecting biopharmaceutical supply chains against disruption. In this role at one of the fastest-growing global start-ups in the life science industry, she focuses on strategy execution and planning while serving as "chief firefighter," solving for people and process challenges that inhibit performance and progress.
Her path to resilience has been diverse but rooted in public service, spanning many spaces — international trade policy, conflict stabilization, organizational performance and leadership development, and public health.
Lammers is a former civil servant who joined federal service in 2007 as a Presidential Management Fellow with the U.S. Department of Commerce's International Trade Administration (ITA). She served in many roles in ITA, including working in policy in the Office of the Deputy Undersecretary for International Trade and in the commercial section of the U.S. Embassy of Kabul. This led her to join the Department of Defense Task Force for Business and Stability Operations. There, she continued her work in Afghanistan, leading the strategic investment team and supporting private sector development. With the drawdown in Afghanistan, Lammers shifted to supporting U.S. commercial defense contractors operating in contingency environments with Aegis Defense Services. This eventually led her to the consulting world — first with her own business before joining McChrystal Group in 2017.
Before becoming partner, she served as the chief of staff of the advisory services, management consulting, and leadership development firm, founded and led by retired General Stanley McChrystal.
Lammers received her Bachelor of Arts in Political Science from Georgia State University and Master of Science in International Affairs from the Sam Nunn School of International Affairs at the Georgia Institute of Technology.
Nettrice R. Gaskins, Ph.D.
Ph.D. DM 2014
Nettrice R. Gaskins teaches, writes, "fabs," and makes art using algorithms and machine learning. She is a 2021 Ford Global Fellow and the assistant director of the Lesley STEAM Learning Lab at Lesley University in Cambridge, Massachusetts. Gaskins' AI-generated artworks can be viewed in journals, magazines, books, museums, and online. Her series of "featured futurist" portraits are on display in the FUTURES exhibition at the Smithsonian Arts and Industries Building through July 2022. She published her first full-length book, Techno-Vernacular Creativity and Innovation, in August 2021 through The MIT Press.
Gaskins has taught multimedia, visual art, and computer science to high school students and at the college level. She earned a Bachelor's of Fine Arts in Computer Graphics with Honors from Pratt Institute in 1992 and a Master's of Fine Arts in Art and Technology from the School of the Art Institute of Chicago in 1994. Gaskins earned a Ph.D. in Digital Media from the Georgia Institute of Technology in 2014. She is an advisory board member for the School of Literature, Media, and Communication at Georgia Tech.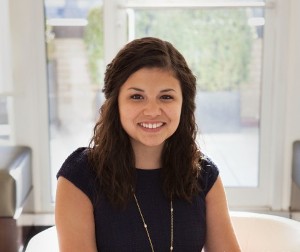 Tabatha Pilgrim Thompson
IAML-Spanish 2011
Tabatha Pilgrim Thompson has a background in community organizing, leadership development, political campaigns, and dialogue facilitation. As the director of partnerships and outreach at The Horizons Project, she cultivates meaningful relationships among social justice, bridge-building, and democracy practitioners working to advance a just, pluralistic, and peaceful democracy.
She recently served as the acting director for the Program on Nonviolent Action at the United States Institute of Peace. In her role, Thompson worked with grassroots activists and peacebuilders to develop practical knowledge and skills for how nonviolent action and peacebuilding approaches can be used together to mobilize communities, build power, and address the grievances that can drive violent conflict. She also helped donor organizations better understand how they can effectively support social movements and the power dynamics of external support. She has field experience in West and East Africa, Latin America, Tunisia, Afghanistan, and Ukraine.
Thompson holds a master's in human rights, humanitarian policy, and conflict resolution from Columbia University's School of International and Public Affairs and a Bachelor of Science in International Affairs and Modern Languages from the Georgia Institute of Technology. She is a member of Women of Color Advancing Peace and Security, Foreign Policy for America's NextGen Initiative, and the Truman National Security Project.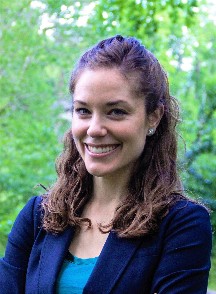 Margaret Burgess
PUBP 2008, ECON 2008
Margaret Burgess is an attorney with the Federal Trade Commission. After graduating from Georgia Tech, she worked at McKinsey & Company, on a congressional campaign, and for the Washington, D.C., municipal government. She then returned to school for a J.D. at the University of California, Berkeley. After law school, she worked at a civil rights firm and then clerked for Judge Amy Totenberg in the Northern District of Georgia. She also served as an Equal Justice Works Fellow with the Atlanta Legal Aid Society, focusing on fair housing enforcement. Now, she focuses on enforcing consumer protection laws in the southeast region of the Federal Trade Commission.
Col. Mark A. Massaro, U.S. Air Force, Commander, 495th Fighter Group
CE, 1998
Col. Mark Massaro serves as commander of the 495th Fighter Group at Shaw Air Force Base in South Carolina. He leads a group of over 850 active-duty Air Force personnel organized into nine fighter squadrons at 23 operating locations across the continental United States. The group conducts training and operational missions in F-16C, F-16CM, F-15C, A-10C, and F-35A aircraft.
Massaro received his commission in 1998 as a distinguished graduate of Reserve Officer Training Corps Detachment 165 at the Georgia Institute of Technology, where he also earned his Bachelor of Science in Civil Engineering.
Massaro graduated from pilot training at Vance Air Force Base in Oklahoma. He then attended F-16 training at Luke Air Force Base in Arizona, and served as an F-16 flight lead at Mountain Home Air Force Base in daho. He was an F-16 instructor, evaluator, and flight commander in the F-16 Formal Training Unit at Luke Air Force Base. Massaro later graduated from the U.S. Air Force Test Pilot School at Edwards Air Force Base in California.
Massaro served as an experimental test pilot conducting F-16 and F-35 flight tests at Eglin Air Force Base in Florida and at Edwards. He commanded the 412th Operations Support Squadron, where he led a squadron of over 150 people and executed a $14 million annual budget in support of the Edwards AFB flight test mission. Prior to his current position, Massaro served as the chief of the United States Air Force Test and Evaluation Policy, Programs, and Resources Division at the Pentagon.
Massaro has deployed in support of Operation Allied Force, Southern Watch, Iraqi Freedom, and Enduring Freedom. He is a command pilot with more than 2,200 flight hours in more than 30 aircraft and has flown more than 100 combat hours in the F-16.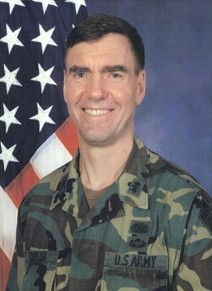 Retired Col. Tom Taylor, U.S. Army
IM 1972
Retired U.S. Army Col. Tom Taylor embodies the values and ethos of Georgia Tech and the United States Army. Taylor received his commission in the Army Signal Corps in 1972 and went on to serve as an Army officer for 28 years in a career that spanned from the Vietnam era through the Gulf War.
After retiring in 2000, Taylor went to work in the defense industry, where he continues to serve as a consultant.
Decades after graduation. Taylor continues to serve Georgia Tech's Army ROTC Stinger Battalion by acting as a conduit between the unit's past and present. Having been an ROTC cadet as well as a 4-year member of the Men's basketball team, he has worked for the Stinger ROTC history program to chronicle the contributions of Georgia Tech veterans, particularly former student-athletes and coaches who went on to serve in the military dating back to WWI. His work also has been instrumental in the Veterans Day recognition of Georgia Tech veterans at football and basketball games.
His accolades and recognitions include being a 3-time Georgia Tech basketball letter winner and a Grady County, Georgia Sports Hall of Fame member. He has earned several military awards, including the Legion of Merit, Defense Meritorious Service Medal, Meritorious Service Medal (3 OCL), and Army Signal Corps Distinguished Member of Regiment (HOF).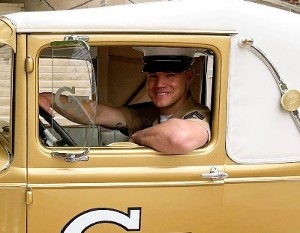 2nd Lt. Nicholas Collins, U.S. Marine Corps
IA 2021
2nd Lt. Nicholas Collins exemplified Georgia Tech's motto of "Progress and Service" long before he attended the Institute as a student. After 14 years as an enlisted member of the U.S. Marine Corps, Nicholas' strong desire for continued education and a global perspective prompted him to seek a degree from the Sam Nunn School of International Affairs as part of the Marine Corps Enlisted Commissioning Education Program. Upon graduating from the Ivan Allen College, Collins was commissioned as a second lieutenant in the Marine Corps to continue his service to our nation.
As an active-duty Marine attending Georgia Tech, Collins served as the primary instructor for Navy ROTC midshipmen during 60 hours of coursework and field exercises across the full range of military topics. His actions ultimately contributed to midshipmen meeting the high expectations of tactical and technical proficiency expected by the U.S. Navy and Marine Corps.
Before coming to Georgia Tech, Collins accumulated numerous accolades as an enlisted Marine, including being named 2012 noncommissioned officer of the year for the 2nd Marine Division. Because of his steadfast exemplary performance, Collins also was selected to attend U.S. Army Ranger School, where he later became an instructor for the challenging course's Mountain Phase.
Known among superiors, subordinates, and peers alike as a professional, reliable, and valuable resource to the NROTC program, Collins continues to take an active role in mentoring and enhancing the personal successes of active-duty Marines and midshipmen throughout the Navy ROTC program.
Ivan Allen Jr. Legacy Awards
Faculty Legacy Award
Carol Colatrella
Ph.D. Comparative Literature
Carol Colatrella is a professor of literature and co-director of the Center for the Study of Women, Science, and Technology at the Georgia Institute of Technology. She teaches courses in American and comparative literature, gender studies, and cultural studies of science and technology.
Since 1993, she has served as the executive director of the Society for Literature, Science, and the Arts. She was Ivan Allen College's associate dean for graduate studies and faculty development from August 2012 to August 2021. Previously, she was a member of Georgia Tech's ADVANCE Team from 2001 through 2011, supporting the Institute's commitment to diversity, equity, and inclusion.
Colatrella's scholarly interests focus on 19th- and 20-century American and European literary, historical, and scientific narratives and on higher education. In addition to essays appearing in anthologies and scholarly journals, her publications include three books: Evolution, Sacrifice, and Narrative: Balzac, Zola, and Faulkner (1990); Literature and Moral Reform: Melville and the Discipline of Reading (2002); and Toys and Tools in Pink: Cultural Narratives of Gender, Science, and Technology (2011). She has also edited and contributed to the collection Technology and Humanity (2012) and coedited with Joseph Alkana a collection of essays published in honor of Sacvan Bercovitch, Cohesion and Dissent in America (1994).
Colatrella holds master's and doctorate degrees in comparative literature from Rutgers University. She earned her bachelor's degree in liberal arts from St. John's College in Annapolis, Maryland.
Graduate Student Legacy Award
Mario Bianchini
Ph.D. History and Sociology of Technology and Science
Mario Bianchini is a historian of technology, primarily interested in the East German ideal of technological utopianism. He has earned several awards for scholarship including a Fulbright research grant for Germany, two German Academic Exchange Service research grants, and a Linda Hall Library research fellowship.
Bianchini recently successfully defended his dissertation and has most recently written an article on computer toys in the former German Democratic Republic in German for Yearbook for Historical Communism Research. He has also published a comparative history of post-war German economists in German Studies Review (2020). Currently, he is drafting a book chapter with the University of Vienna's "Between Bukharin and Balcerowicz" project. He also is revising an article for Technology and Culture on the gender politics of model train toys in the GDR, a version of which has already appeared in Technology's Stories.  
In addition to earning a Master of Science in History and Sociology of Technology and Science from the Georgia Institute of Technology, he has a bachelor's degree from New York University.
Read more about Bianchini and his work here: Bianchini Honored with 2022 Ivan Allen Jr. Legacy Award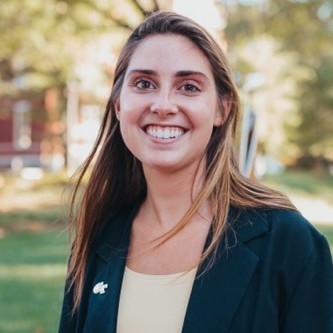 Undergraduate Student Legacy Award
Lisa Medford
B.S. Public Policy
Lisa Medford has excelled in leadership, engagement, and academic achievement, qualities that distinguish an honoree of the Ivan Allen Jr. Legacy Award. A fourth-year Public Policy major with a minor in Social Justice, Medford has worked tirelessly to improve campus culture by bringing creativity, dedication, and knowledge to her academic work and extracurricular activities.
At Georgia Tech, she has been heavily involved with Grace House and Pride Alliance, campus organizations that practice and value inclusive justice. She served as Pride Alliance President and directly supported the creation of the LGBTQIA Student Emergency fund, the LGBTQIA Mentorship Program, and the Klaus Progress Pride Staircase. She is incredibly thankful for Georgia Tech's LGBTQIA community and the Resource Center's continual support.
Medford has also assisted efforts within the Office of the Provost, Student Engagement and Well-being, and is a Georgia Tech Student Ambassador. She hopes that Georgia Tech students continue to recognize that their call is to continuously craft, create, and change the Institute and the world for the better.