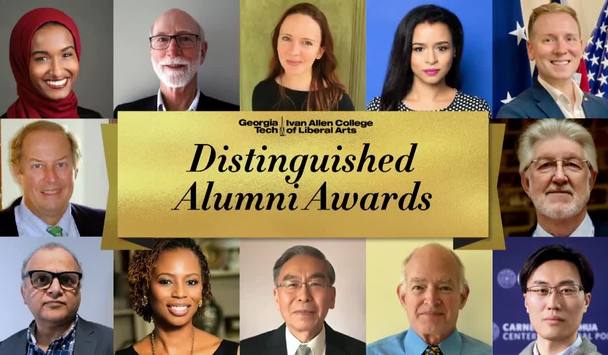 Inaugurated in 2015, the Distinguished Alumni Awards celebrate excellence in the College community. We present three categories of awards: the Dean's Appreciation Award, honoring steadfast friends and supporters of the College; the Distinguished Alumni Awards, recognizing graduates from each of our six schools; and the Ivan Allen Jr. Legacy Awards, honoring a faculty member and graduate and undergraduate students.
This year's event will be online on Tuesday, March 23, 2021 at 5:30 PM EDT.
Dean's Appreciation Award
Richard B. Inman Jr.
B.S. Economics, 1973
Ironwood VII
Richard B. Inman Jr. is the managing principal and founder of Ironwood VII in Atlanta, Georgia. Ironwood specializes in the development and financing of public/private partnerships, infrastructure, affordable housing, and traditional real estate projects. It has particular expertise in developing in challenging locations. Over the past 10 years, the firm has focused in the Pacific region and has developed and invested over $400 million in a 50 megawatt power plant, four schools, and 575 affordable housing units on the islands of Guam and Saipan. Ironwood also makes selected private equity investments.
Inman earned a Bachelor of Science in Economics from Georgia Tech in 1973 and a Master's in Business Administration from Stanford University. Inman is active in the community, including serving as a trustee of the Georgia Tech Foundation, chairman of the board of directors of Guam Education Financing Foundation, and chairman of the board of advisors for the Georgia Tech School of Economics.
Distinguished Alumni Awards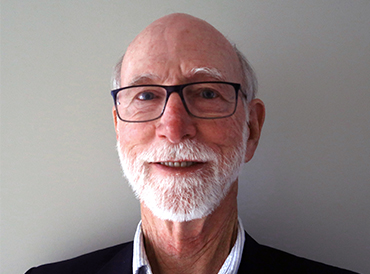 Philip B. Cheaney
B.S. Economics, 1971
Phil Cheaney started at Georgia Tech in 1963 as a math major. After two years, he enlisted in the Army and served in Germany and Vietnam, where he was awarded the Bronze Star. He returned to Georgia Tech in 1970 and changed his major to economics. He received his diploma in a small, semi-private ceremony in the President's office after the December 1971 commencement was canceled because of a snow storm.
Cheaney began his banking career with the Federal Reserve Bank of Atlanta as a bank examiner specializing in International banking and Edge Act corporations. He also assisted the New York Federal Reserve Bank examining the London Office of a New York bank. He continued his international banking career with Trust Company Bank in 1977, retiring in 2009.
He visits Atlanta frequently to see his new grandson, whom he hopes may someday become another Ramblin' Wreck.
Phillip B. Jones
B.S. Economics, 1971
Phil Jones grew up in northeast Georgia and the adjoining area of South Carolina. He enrolled at Georgia Tech in the fall of 1967 and graduated in the summer of 1971 with one of the first degrees in economics. While at Tech he was active in the Baptist Student Union, and during his last year at Tech worked part-time in Survey and Special Studies at the Home Mission Board of the Southern Baptist Convention.
In 1972, Jones enrolled at the Southern Baptist Theological Seminary, where he received a Master of Divinity in 1974. Upon graduation he was invited to return to the Home Mission Board in Atlanta. While working full-time, he enrolled at Georgia State University and in 1980 earned a Master of Decision Sciences in the School of Business with an emphasis in applied statistics.
Jones worked his entire professional career for the Southern Baptist Convention. In 1975, he was elected Research Consultant in the Planning and Services Section of the Home Mission Board. In retirement, his activities include researching and publishing a genealogical book and other family history manuscripts.
He and his wife Eve live in the Atlanta area, but also enjoy spending time at a cabin in the mountains near Ellijay, Ga.
William P. Thompson Jr. 
B.S. Economics, 1971
William "Bill" Thompson Jr. started at Georgia Tech in 1967 with the plan to major in mechanical engineering, but he switched to economics and graduated with a degree in 1971. He also earned an MBA (1973) and a Juris Doctor (1974) from the University of Georgia.
Thompson worked briefly as a tax attorney and then became a real estate attorney for the Savannah District of the Army Corps of Engineers. His duties included the acquisition of lands for numerous Reservoir projects such as Richard B. Russel, Clarks Hill and Falls Lake by direct purchase and condemnation (eminent domain). He then spent 10 years in the Corps' Headquarters specializing in complex eminent domain cases and takings analysis. He retired as the chief of real estate for the Corps of Engineers South Atlantic Division.
Thompson also served as an instructor for the Corps' condemnation and advanced land acquisition courses and as the National Leasing Community of Practice leader. He is a recipient of the Department of the Army Meritorious Civilian Service Award, and continues as an active member of the Georgia Bar Association.
Thompson and his wife Jane live in Roswell and are proud parents of two daughters and a son who are also Georgia Tech graduates. They hold season tickets for Georgia Tech football and men's and women's basketball. He is also an avid runner and has run the Peachtree Road Race for 23 straight years.
Prakash Kumar
Ph.D. History, Technology, and Society, 2004
Prakash Kumar is an associate professor of history at Pennsylvania State University. He is a specialist in the history of science and technology in South Asia.
Kumar received his undergraduate degree at the University of Delhi in India. He came to Georgia Tech as an international graduate student in 1999, and received his Ph.D. from the School of History, Technology, and Society in 2004. He spent two years as a postdoc in Yale University's History Department and was an assistant and associate professor at Colorado State University in Fort Collins before joining Penn State in 2014.
His first book, Indigo Plantations and Science in Colonial India, was published by Cambridge University Press in 2012. He is completing his next book, which examines American projects of agrarian and rural modernization in India in the second half of the twentieth century. Kumar's research has been supported through two Scholar Awards by the National Science Foundation. In 2020-21, he will be the United States Fulbright Scholar in India.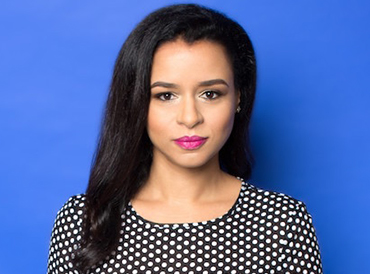 Sarah Cooper
M.S. Digital Media, 2001
Sarah Cooper earned a Master of Science Digital Media in 2001. She is a Jamaican-American comedian, speaker, and author of bestselling books How to Be Successful Without Hurting Men's Feelings and 100 Tricks to Appear Smart in Meetings, both of which are in development as series for television.
Cooper built her comedy career in between working for companies like Yahoo! and Google, where she was fed free lunches and lots of material. In April 2020, Cooper went viral with a video called How to Medical, in which she lip-synced former President Donald Trump's proposed COVID-19 cures of UV light and disinfectant. The video has been viewed over 25 million times across Twitter, YouTube, Instagram, and Facebook.
Cooper was named one of Variety's "10 Comics to Watch for 2020," appeared on 2020's Just for Laughs Festival, has appeared on Jimmy Kimmel Live, The Tonight Show, and Ellen, and has been featured in Vanity Fair, The New York Times, Washington Post, InStyle Magazine, and many more.
Her first comedy special, Everything's Fine, was released by Netflix in October 2020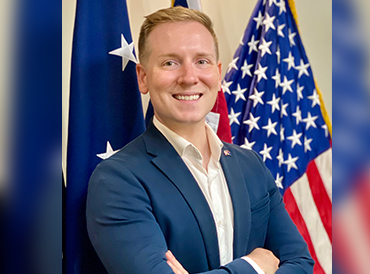 Ted Danowitz III
B.S. International Affairs and Modern Languages, 2010
Ted Danowitz III is a career diplomat with the U.S. State Department. Currently in his 10th year with the Department, he is assigned to the U.S. Consulate General in Auckland, New Zealand, and coordinates U.S. government activities in the Pacific, for which he has won a State Department Superior Honor Award.
Danowitz also focuses on U.S.-New Zealand cooperation in outer space and Antarctica. Additionally, he has filled in as Consul General in Auckland and Chargé d'Affaires in Samoa.
Since joining the State Department in 2011, Danowitz has served in Guangzhou, China; Oslo, Norway; and the U.S. Embassy to Libya resident in Tunis, Tunisia. He has previously studied Chinese, Norwegian, and Spanish.
A native of Marietta, Danowitz graduated from Georgia Tech in 2010 with a degree in international affairs and modern languages. At Georgia Tech, he was active in multiple campus organizations, including the Ivan Allen College Student Advisory Board, GT Tour Guides, Connect with Tech, and GT Model UN.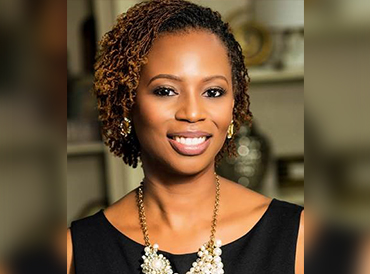 Fatimot Ladipo
M.S. Public Policy, 1999
Fatimot Ladipo has more than 20 years of experience in government and community affairs. Prior to joining The Coca-Cola Company, Ladipo was principal at the boutique lobbying firm Walton Bradley Consulting and partnered with Connect Public Relations on public affairs matters. She also previously served as director of the Mayor's Office of Intergovernmental Affairs (IGA) in the City of Atlanta, where she managed the IGA team and was the lead lobbyist on state and federal legislative issues. Ladipo worked for AT&T serving as regional director for external affairs, where she was responsible for advancing AT&T's legislative and regulatory agenda at the local and state level as well as working with the AT&T Foundation, administering local grants. Ladipo has worked for several other organizations, including Georgia Tech, in government relations roles, where she was responsible for lobbying federal, state, and local officials and developing action plans that required governmental, legislative and community stakeholder support.
Ladipo graduated from the University of Virginia with a Bachelor of Arts in African American Studies and earned a Master of Science in Public Policy from Georgia Institute of Technology.
Tong Zhao
Ph.D. Science, Technology, and International Affairs, 2014
Tong Zhao is a senior fellow in the Nuclear Policy Program at the Carnegie Endowment for International Peace, based in Beijing at the Carnegie–Tsinghua Center for Global Policy. His research focuses on strategic security issues, such as nuclear weapons policy, deterrence, arms control, nonproliferation, missile defense, hypersonic weapons, and China's security and foreign policy.
Zhao serves on the board of directors of the Asia-Pacific Leadership Network for Nuclear Non-Proliferation and Disarmament and on the advisory board of the Missile Dialogue Initiative. He is also an associate editor of the journal Science & Global Security, and is a member of the International Panel on Fissile Materials. Previously he was a Stanton Nuclear Security Fellow at Harvard University, a nonresident WSD-Handa Fellow at Pacific Forum, and worked for the Office of Foreign Affairs of the People's Government of Beijing Municipality.
Zhao earned a Ph.D. in science, technology, and international affairs from Georgia Tech. He also holds a master's degree in international relations and a bachelor's degree in physics from Tsinghua University.
Ivan Allen Jr. Legacy Awards
Faculty Legacy Award
Hanchao Lu
Professor of History
Hanchao Lu is Professor of History in the School of History and Sociology at Georgia Tech's Ivan Allen College of Liberal Arts and Director of the Atlanta-based China Research Center. A specialist in socioeconomic history of modern China, Lu has been published widely in leading journals in the fields of social history, urban history, modern and contemporary China, and Asian studies. His works have been translated into Chinese, Japanese, Korean, and Spanish. He has published eight books, three of which have won major book awards.  Lu has been visiting fellow at prestigious research institutions, including the East Asian Institute of Singapore, the Radcliffe Institute at Harvard University, Tsing-hua University (Beijing), Humboldt University (Berlin), and Academia Sinica (Taiwan).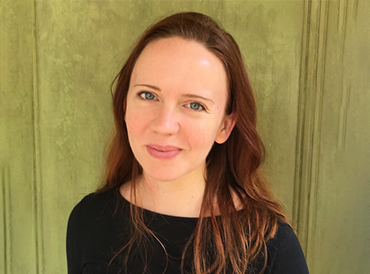 Graduate Student Legacy Award
Alice Clifton-Morekis
Ph.D. History and Sociology of Technology and Science
Alice Clifton-Morekis grew up in intown Atlanta.  She earned a B.S. in engineering from Harvey Mudd College in Claremont, California, before her interest in human-tool interaction led her to explore organic farming in Scotland, professional baking in Ireland and Atlanta, and history museum work in Savannah.  At Georgia Tech, Clifton-Morekis has earned an M.S. in the History and Sociology of Technology and Science; a Graduate Certificate in Science, Technology, and Society; and an Associate Certificate from the Center for the Integration of Research, Teaching and Learning.  She has been very involved in the Society for the History of Technology, where she founded and led its Early Career Interest Group and served on its Executive Council.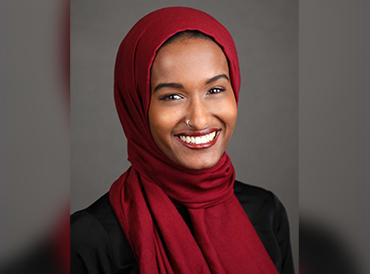 Undergraduate Student Legacy Award
Sinet Adous
International Affairs
Sinet Adous is a fourth-year International Affairs major with a minor in Sociology. During her time at Georgia Tech, she has focused her leadership and community engagement on social justice, civic awareness, mental health, and the arts. Through her involvement in the Student Government Association, the USG Mental Health Task Force, leading a project to paint a mural on campus to celebrate student diversity, and being chosen as Ms. Georgia Tech in 2020, Adous wishes to leave her Georgia Tech community more inclusive, compassionate, and forward-thinking than how she found it. She is honored to receive this award and grateful to represent the Ivan Allen College of Liberal Arts in this special way.
Contact: Carol Silvers
Development Administrative Coordinator