Our graduate students conduct cutting-edge research at the convergence of technology, social sciences, and the humanities while gaining the technical and analytical expertise to make them a driving force in their respective fields. Meet some new or familiar faces from our diverse and multi-faceted graduate community.
Kestra James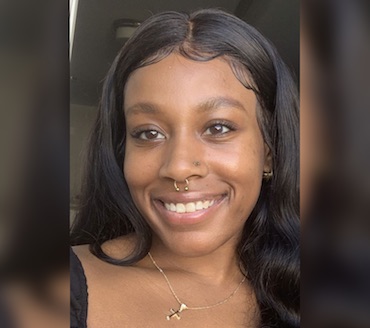 Global Media and Culture
Kestra James is among the African American men and women at Georgia Tech who are rising as the next generation of big thinkers and world changers.
As an undergraduate student, James helped organize a trip to Munich, Germany, to assist 200 Syrian refugees in adjusting to their new lives in Europe. As a graduate student, she's now helping coordinate programming for Georgia Tech's brand new master's program in Global Media and Culture. This summer, she plans to return to Germany where she'll be working on a documentary about the Afro-German community. She hopes to inspire future generations to pursue the fields they develop a passion for, particularly language studies.
"If you have an interest and you're willing to work toward your goals, you will be successful," says James.
Duri Long
Ph.D. Human-Centered Computing
A paper authored primarily by Duri Long, Ph.D. candidate in human-centered computing, received an honorable mention award, placing among the top four percent of papers accepted for the Conference on Human Factors in Computing Systems, one of the top conferences in the field of human-computer interaction.
Co-authored with Brian Magerko, professor in the School of Literature, Media, and Communication, the paper, titled "What is AI Literacy? Competencies and Design Considerations," synthesizes research in the field to create a "set of core competencies" to evaluate artificial intelligence (AI) programs and influence future development in the field. It is part of Long's doctoral dissertation.
Alice Clifton
Ph.D. in the History and Sociology of Technology and Science
I'm an Atlanta native, but I was perfectly willing to go anywhere in the U.S. to attend the graduate program I liked most. After an exhaustive search, I realized that Ivan Allen College was the best choice for me. First, I knew it was an excellent program that could give me broad training in history, sociology, and science and technology studies.
Second, there were several professors in the program whose research interests matched up with my really varied interests. I knew that I'd likely find an excellent mentor no matter my eventual topic of focus.
Last, I liked everyone I met here! They were doing interesting things, they appreciated what I could bring to the table with my nontraditional background, and they were nice. I felt like I could spend the next several years here and really grow and feel supported.