Our class options and curriculum are designed with a multidisciplinary approach that allows students to specialize in areas of their choosing. These classes are taught by distinguished scholars from around the globe who balance research and publication with a dedication to teaching. They are passionate, engaged, and devoted to the academic and professional success of their students. See below for examples of both our classes and professors.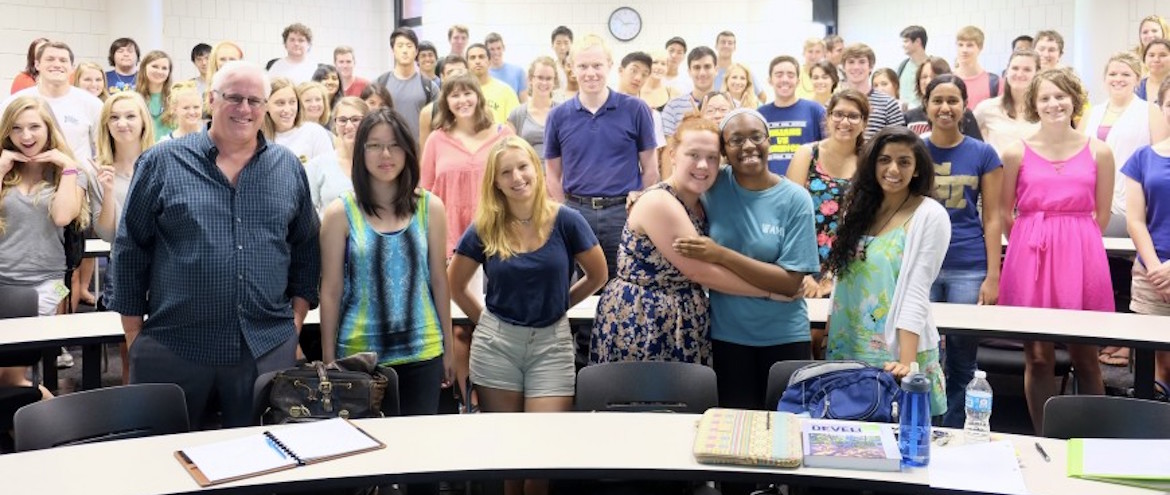 "Introduction to the History of Disease and Medicine" taught by Dr. John Tone, Professor in the School of History and Sociology
Undergraduate Course Spotlights
Chinese Strategy & the Art of War
Constructing Moving Images
Econometrics
Economic Forecasting
Energy and International Security
French Literature 1800-1900
Global Enterprise
Global Cinema
Great Power Relations
Health Policy
History of Intelligence
International Energy Markets
International Political Economy
Political Songwriting in German
Negotiating Sustainability
Science Fiction
Science, Technology, and Sports
Women and Gender in the Middle East
'Human Rights'... cemented my interest in International Affairs. It was so heart wrenching to read about genocide and oppression and eye opening to try to understand all the red tape that goes along with intervention. In that class I learned how to think as a global citizen.
       – Erin
           International Affairs and
           Modern Languages
430


average classes each fall & spring

5:1


student-to-faculty ratio

24


average class size