Have fun, support your alma mater, and network with fellow alumni who live and work in Atlanta, Washington, D.C., across the nation, and around the world. Alumni activities and events are hosted by the College and by our individual schools. You can get involved in activities ranging from alumni homecoming and award events, to alumni-student mentoring, advisory boards, and more.
Alumni Meetups and Events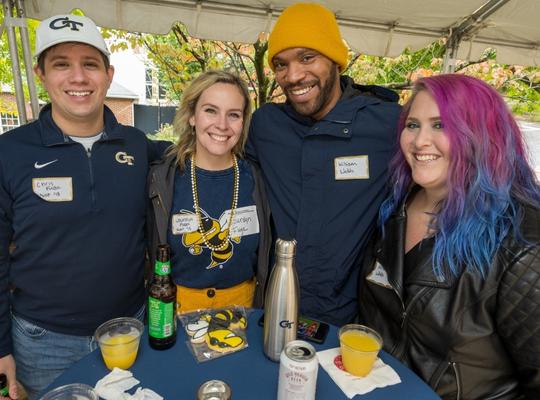 Alumni Homecoming Mimosa Brunch
Each year, the College hosts a brunch before the Georgia Tech Homecoming game to welcome our Ivan Allen alumni home before the big game.
The College community comes together each year for a fun and inspiring evening celebrating distinguished alumni from our six Schools and ROTC units.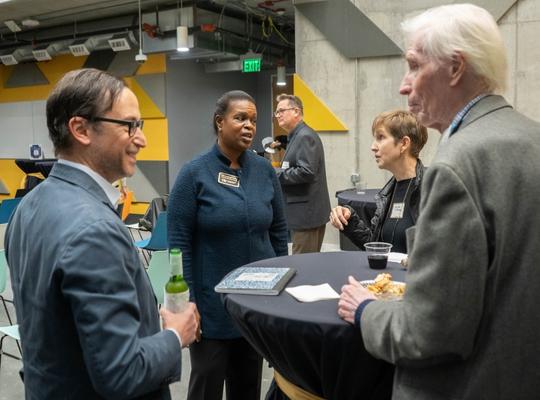 Meet the Dean
Our Meet the Dean event series gives students, faculty, staff, and alumni the opportunity to meet Ivan Allen College Dean Kaye Husbands Fealing and discuss topics relevant to research in the College.