2019 Career Research Innovation Development Conference (CRIDC)
The Career Research Innovation Development Conference (CRIDC), held each spring by the Georgia Tech Student Government Association, features a paper conference for graduate students in the Ivan Allen College of Liberal Arts. Papers submitted to this competition highlight the diverse array of individual research conducted by master's and doctoral students.
Presenters from the 2019 CRIDC Discuss Their Research
Royce Collins
Graduate Student (History and Sociology)
"In my paper I explore the technology of our national highway system. Major construction funding and infrastructure expansion for the present day national highway system was initially created by the Federal - Aid Highway Act of 1956 under the Eisenhower Administration. I discuss the initial purpose for the national highway project along with the implications of discriminatory politics in its design and construction... The research suggests that the present day expansion projects of the interstate system are further destroying African-American communities that are still raged by the effects of decades long divested resources due to the national highway system. I introduce the interdisciplinary concept ofBlack Urbanism as an attempt to correct the errors of the past and preserve the history of African American communities for the future."
Suon Choi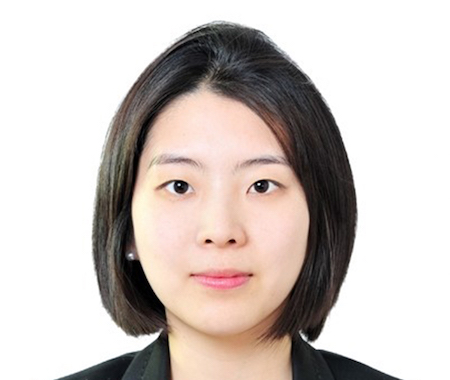 Ph.D. Student (Nunn School)
"Despite the rapid growth of the use of drones, unmanned aerial vehicles, in various fields of study, there has been no study completed that used a rigorous metadata analysis and synthesized research studies to review the overall scene on the topic. My project aims to analyze the development of the drone technology using 11,830 drone research publications and citation data from the year 1963 to 2019. By investigating the publications from 108 countries, 5,126 organizations, and 26,508 authors, and 183 fields of study, this research offers a more holistic approach to the topic of coverage on drones."
Alyssa Rumsey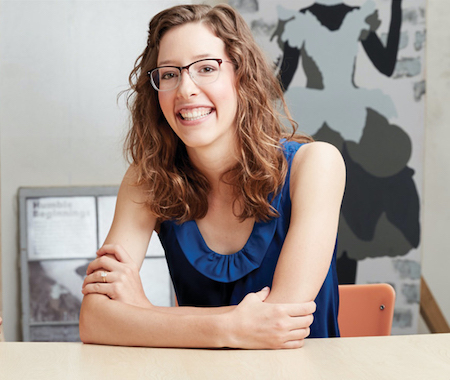 Ph.D. Student (Digital Media)
"The Internet of Things has expanded the reach of technology to new workplace settings raising questions about what the future of work looks like for industries including manufacturing, construction and emergency response. To understand how the use of new digital technology transforms the types of work people do, we studied the implementation of a wearable device into two fire departments in the Southeastern US. Our findings will help shape how we design technology for the next generation workforce."
Daniel Schiff
Ph.D. Student (Public Policy)
"My research evaluates the social and policy implications of artificial intelligence in education (AIEd) through analogy with digital distance education. I explore sociotechnical risks and possibilities associated with intelligent tutoring systems (ITS) and educational agents, and offer recommendations for developers to engage in socially responsible research as AIEd increasingly affects real-world educational environments."
Tony Harding
Ph.D. Student (Economics)
"Our paper estimates the impact of improved street lighting on crime rates in the city of Los Angeles. We estimate that the conversion of the city's existing street light inventory to LED lighting technology explains around 30% of the reduction in nighttime property crimes between 2009-2015."
Spring 2018 GVU Center and Digital Media Research Showcase
From ancient Chinese fairy tales to a jailbreak set in the galaxy far, far away, students in Digital Media presented a variety of projects in virtual reality, interactive media, and more at the 2018 GVU Center and Digital Media Research Showcase.  Read on for descriptions of several of our student projects and meet their creators.
Came From Nothing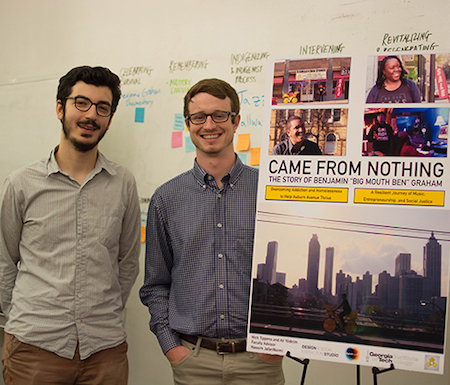 Georgia Tech Student Film Tells Inspiring Story of a Life in Sweet Auburn
The collaboration between Digital Media master's student Nick Tippens and History, Technology, and Society major Ali Yildirim culminated in the feature-length documentary Came from Nothing: The Story of Benjamin 'Big Mouth Ben' Graham. The documentary chronicles Sweet Auburn resident Benjamin 'Big Mouth Ben' Graham's journey from addiction and homelessness, to a career as an entertainer and small business owner.
Sound Happening
Collaborative Music Making Installation
Sound Happening allows people to create music by playing with colorful bouncy balls. Using an overhead webcam and the Max/MSP programming environment, Sound Happening tracks the location of each person's ball in order to manipulate and trigger various musical samples and synthesizers. The results are intriguing sound combinations that constantly change as participants play ball within the defined space. The project was a winner at the 2017 Clough Art Crawl at Georgia Tech. The Sound Happening design team began work on the installation during the Spring 2016 semester in Brian Magerko's Adaptive Digital Media (ADAM) Lab Project Studio course, and has continued developing it as part of Magerko's Spring 2017 Tech Arts Practicum course.
Enterprise Innovation Institute
Fresh Perspectives on Economic Development in Georgia
August 30, 2016
The Enterprise Innovation Institute (EI2) at Georgia Tech, in partnership with our School of Public Policy's program in Science, Technology, and Innovation Policy (STIP) hosted a presentation event for three Ivan Allen College students who took part in research internships at EI2 during the summer of 2016. Among the Atlanta leaders in economic development and policy-makers who attended were three who had served as judges for the internship applications judges: Glen Whitley, Director of the Centers of Innovation for Information Technology, Georgia Department of Economic Development; Stan Vangilder, Program Manager, Southern Company Energy Innovation Center; and Carrie Barnes, Community Development Consultant, Georgia Electric Membership Cooperatives. Following are summaries from the students' research:
Enterprise Innovation Institute Student Research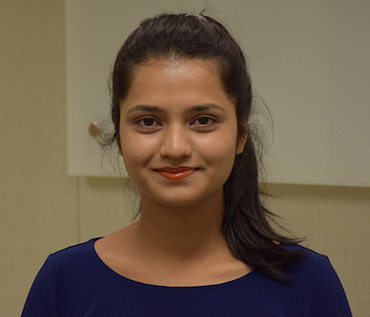 Saudnya Patil (ECON)
I was trying to figure out whether this image of Atlanta as an aggressive user of water is true or false.
Saudnya Patil recently graduated from Georgia Tech's Ivan Allen College with an M.S. degree in economics. The aim of her project was to provide a data-centered model to address economic development concerns, real or perceived, about Metro Atlanta's water issues. She amassed multi-year data on population, weather, and water usage and built an econometric model to forecast water demand in the region. The model formed the basis for providing an improved understanding of how sensitive the Metro Atlanta basin's future water needs might be to extremes in growth and weather conditions.
Dorraine Duncan (PubP and CRP)
I found it interesting that so many renewable energy co-ops leveraged community institutions to grow their membership and raise funds.
Dorraine Duncan is a master's student at Georgia Tech, pursuing a dual degree in Public Policy and City and Regional Planning. She assembled a database of renewable energy co-ops around the world, cataloged their characteristics and completed a meta-analysis directed at understanding their potential for economic development. Unlike traditional electricity cooperatives common in rural Georgia, her research was limited to community-led initiatives focused solely on the provision of renewable energy.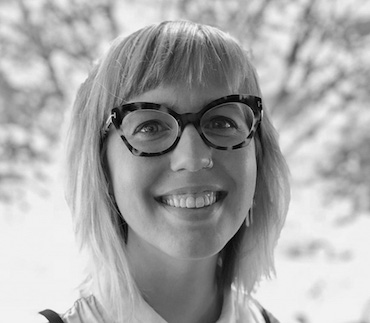 Renee Shelby (HSOC)
I was thinking about how to resolve employment problems for groups who are normally marginalized, particularly in rural areas of Georgia.
Renee Shelby is a Ph.D. student at Georgia Tech in the Ivan Allen College School of History and Sociology. Her project centered on case studies of four distinct models of peer-to-peer transit that have direct implications for developing and leveraging rural-specific transit apps for economic development. These case studies were drawn from her dataset of the individual app functionality and characteristics of U.S. active and failed peer-to-peer transit apps. She created this dataset from reviews of technology and trade journals, interviews with founders and stakeholders of ride hailing apps, and appraisals of app user activity.
Graduate Research Contacts
Carol Colatrella
Professor & Associate Dean for Graduate Studies and Faculty Development; Co-Director, WST Center
Janet Murray
Professor and Associate Dean for Research and Faculty Affairs