A Vanguard for 21st Century Liberal Arts
Redefining Liberal Arts in a Relevant and Impactful Way for the Global Technological Age
Research and education in the Ivan Allen College bridge the traditional separation between the technological disciplines and the liberal arts. Our interdisciplinary approach links computing, engineering, and science with culturally informed viewpoints and ethically grounded inquiries. From this crossroads, our faculty and students consider the implications of policies and actions in the lives of human beings and create sustainable solutions for a better world.
A Distinguished History Since 1888
Liberal arts have been a part of Georgia Tech since the university first opened its doors in Atlanta in 1888, with English being one of six subjects offered. Those programs have since evolved into the Ivan Allen College of Liberal Arts, housing the School of Economics; the School of History and Sociology; the Sam Nunn School of International Affairs; the School of Literature, Media, and Communication; the School of Modern Languages; and the School of Public Policy.
With eighteen research centers and six schools offering ten bachelors of science, fourteen master's, and six doctoral degrees, the College proudly carries forward the legacy of visionary Atlanta Mayor Ivan Allen, Jr. (1911 - 2003). Enjoy our 130th anniversary video which showcases the Colleges evolution and strengths.
The Legacies of Ivan Allen Jr.
The College proudly advances Mayor Allen's legacies of transformative urban leadership and socially and ethically conscious action. Our cross-disciplinary research, teaching, and service enlarge upon the very same realms that were part of his original Forward Atlanta plan and, today, encompass: innovative education, global leadership development, international relations, governance and public policy, community relations, economic development and innovation, urban development and sustainability, arts and entertainment, and sports. We are ever deepening and evolving our understanding of these legacies, their interrelationships, and their ongoing impact. It is our hope that by illuminating Mayor Allen's legacies, Georgia Tech students are inspired to leadership that is grounded in courage, compassion, and human justice.
World-Changing Interdisciplinary Research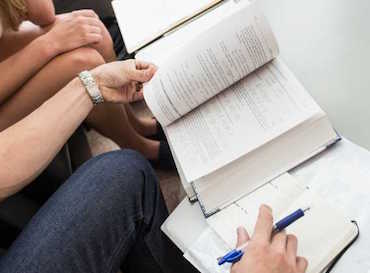 The College is home to one of the nation's largest concentrations of researchers of science, medicine, technology, and engineering. Our researchers explore issues like the political and cultural influences on the development of indigenous drugs and the role of scientific creativity in international economic development.
As a center for new discoveries in the liberal arts, Ivan Allen College offers a wealth of opportunities for undergraduate and graduate student research. Faculty and program leadership span an extraordinary range of fields and many are internationally renowned as models for liberal arts education.
Graduates Who Are Influencers and Innovators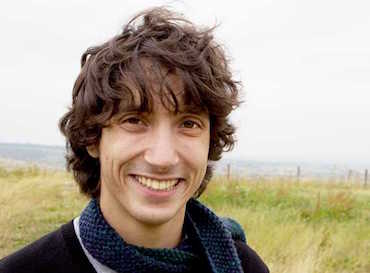 Ivan Allen College of Liberal Arts graduates excel in critical thinking, analysis, and synthesis, and are particularly distinctive in their abilities to solve complex problems by bridging technological and non-technological realms. Through distinguished careers in academia, business, community, government, international affairs, law, new media, public policy, and technology they are forging new pathways and redefining our future.
Ivan Allen College Rankings
Ranking
Category

#2

Best Value Interaction Design: MS in Human-Computer Interaction (MS-HCI) or MS in Digital Media (MS-DM)
Value Colleges.com, 2020

#3

Best Game Design Schools in the South
Animation Career Review, 2020

#3

Best Information and Communication Technology Graduate Program (Public Policy/Public Affairs)
U.S. News and World Report, 2020

#5

Highest Starting Salary among New Graduates in Humanities and Social Sciences
NerdWallet, Oct 2014

#9

Nationally for M.S in Game Design; B.S. Ranks #10
Animation Career Review, 2020

#11

Best Energy and Environmental Policy Graduate Program (Public Policy/Public Affairs)
U.S. News and World Report, 2020

#14

Top School for Game Design
Animation Career Review, 2020

#20

Best Public Policy Analysis and Policy Evaluation Graduate Program (Public Policy/Public Affairs)
US News and World Report, 2020

#39

Best Graduate Program in Public Affairs
U.S. News & World Report, 2020

#72

Best Universities for Social Science
Times Higher Education World University Rankings, 2019
Georgia Tech Rankings
Ranking
Category

#1

#1 in Georgia and #12 among all U.S. colleges for best 20-Year Return on Investment
PayScale.com

#3

Highest Return on Educational Investment
WalletHub, 2020

#4

Most Innovative Schools in U.S.
U.S. News & World Report, 2020

#5

Top Public Universities
U.S. News & World Report, 2020

#8

Undergraduate Research / Creative Projects
U.S. News & World Report, 2020

#9

Best Alumni Network
Princeton Review, 2019

#10

Best Colleges for Veterans
U.S. News and World Report, 2020

#12

Senior Capstone Projects
U.S. News and World Report, 2020

#20

Learning Communities
U.S. News and World Report, 2020

#29

Best National Universities
U.S. News and World Report, 2020

#34

Smartest Public College in America
Business Insider, 2020

#40

Best Undergraduate Teaching
U.S. News and World Report, 2020

#69

Global Universities
U.S. News and World Report, 2020
Ivan Allen College at a Glance
Fast Facts
6

Schools

10

Bachelor of Science Degrees

13

Masters Degrees

6

Doctoral Degrees
Statistics
Enrollment
| Totals | Degree Level |
| --- | --- |
| 787 | Undergraduate Students |
| 150 | Master's Students |
| 103 | Doctoral Students |
Students
| Ratios | Demographic |
| --- | --- |
| 46% | Male |
| 54% | Female |
| 2:3 | Minority:White |
| 5:1 | Student:Faculty |
Undergraduates
| Ratios | Experience |
| --- | --- |
| 97% | Retention of Students After First Year (compared to 80% national average for 4-year universities |
| 40% | Complete Internships |
| 39% | Conduct Undergraduate Research |
| 71% | Graduate with International Experience |
| $60k | Average Starting Salary |
Faculty
| Totals | Qualification |
| --- | --- |
| 151 | Academic Faculty |
| 70 | Adjunct Faculty |
| 27 | Instructional Faculty |
| 100% | Of Our Academic Faculty Have Ph.D.s |
| 100% | Of Our Faculty Teach Classes |
Research
| Metrics | Investment |
| --- | --- |
| 18 | Research Centers |
| #1 | In Average Research Expenditure per Faculty Member  |
| #3 | In NSF Research Grants among Technological Universities  |
| $7.5 M | In Annual Sponsored Research |
Related Pages
What's new in the Ivan Allen College
Latest developments lead by the Ivan Allen College
Redefining traditional humanities and social sciences