Our graduate students acquire the technical expertise characteristic of Georgia Tech graduates and the contextual understanding that is the hallmark of fine liberal arts education. The vibrant learning community in the College prepares students to innovate and lead in a complex world.
#1

University with Highest Return on Investment (ROI)

#1

University with Best Value Graduate Schools

#5

Highest starting salary for new grads in humanities and social sciences

#5

Best Information and Technology Management Graduate Program
Related Links
Join us for the Innovation and Collaboration in Liberal Arts, Science, and Technology (ICLAST) speaker series in Atlanta, Georgia.
In addition to special speaker events, the College of Liberal Arts offers a robust schedule of lectures, seminars, and workshops to bring education out of the classroom.
Explore practical, real-world applications by conducting hands-on work in one of our cutting-edge research centers or labs.
Make a difference in our academic community by applying to the Grad Student Advisory Board, the voice of over 200 graduate students!
Meet your Ivan Allen College peers and find out what they're doing! Our graduate students engage in exciting and cutting edge research.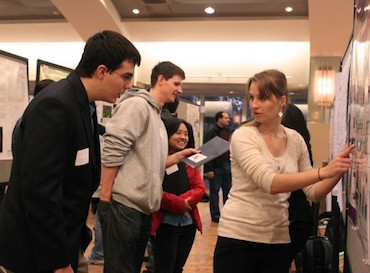 Graduate Student Research Projects
Explore research conducted by your peers including the Career Research Innovation Development Conference (CRIDC).