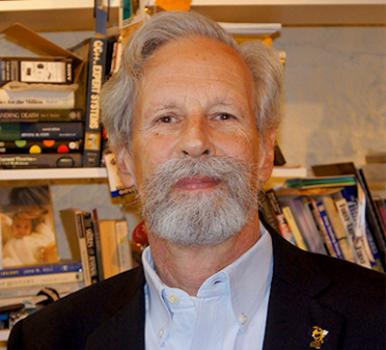 Arthur Murphy
Degree
M.S. Information Design and Technology (now Digital Media) 1997
Career
Information Architect
Since Graduation
After graduating in 1997, I returned to Georgia Tech's Center for Rehabilitation Technology (now CATEA), where I worked on a media package (video, multimedia, instructor guides) to support adult literacy. There is still a barrier in the rural south where high dropout rates have created a significant population of low-literacy adults. However, publicly funded projects can be hazardous to one's career and, when the financial support for various projects at CATEA ended, many of us returned to private industry.
Many IDT graduates had found jobs in IBM's Atlanta Innovation Center and networking is always part of career development. Both my information architecture skills and my accessibility background were attractive to IBM. My accessibility expertise also proved extremely valuable in consulting with federal agencies in Washington, D.C., but, despite the value of accumulating Delta frequent flyer points, a 50-hour workweek, combined with 10 hours of travel, was exhausting so I ultimately retired.
Standards for Accessibility
During 1998 and 1999, I was a member of the committee that drafted the Section 508 Standards for Accessibility. The work involved a deep understanding of technology in terms of both traditional computer science concepts and assistive technology for people with disabilities. These standards are at the intersection of civil rights and technology.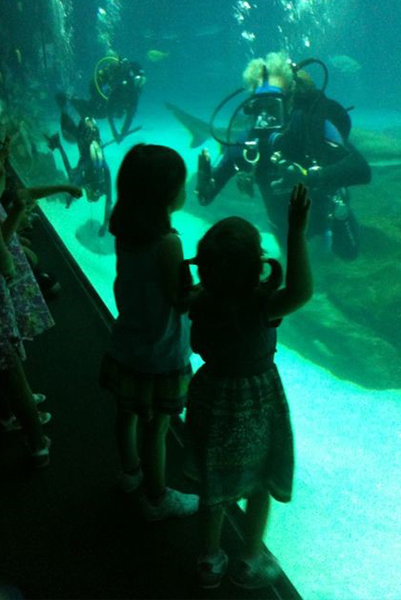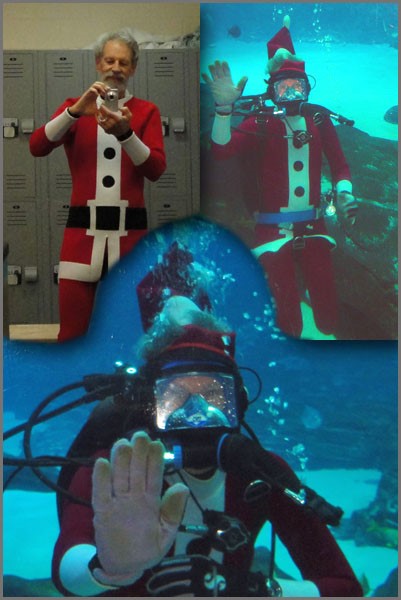 When not using his extensive background in information technology to consult on the design and evaluation of websites, multimedia, and software applications, Arthur volunteers at the Georgia Aquarium. For the last three years, he has been a volunteer diver, which means a lot of time swimming alongside the whale sharks.
Transitioning into Consulting
Fascinating consulting opportunities have appeared where my accessibility knowledge is still valuable. I spent a captivating year at the Centers for Disease Control (CDC). The expertise and sense of dedication on the part of the staff at the CDC is awe-inspiring.
My current consulting work is with the Accessibility Solutions and Resource Center at Georgia Tech, where I am involved in the development and delivery of a Coursera MOOC class. A six-week course on accessibility may prove interesting to Coursera students, and the resulting increased level of expertise in accessible Information and Communication Technologies (ICT) may benefit many people with disabilities.
A Multifaceted Education
As someone with a liberal arts background (undergraduate degree in English Literature from Middlebury College), I appreciated the Ivan Allen College's broad view of the multiple facets of education. Working on evolving solutions to the challenges faced by people with disabilities requires a continual refinement of integrated knowledge bases. I believe that my Georgia Tech education has facilitated problem solving in academia, private industry, and government and enabled smooth transitions across domains of employment throughout my career.
Focus on fundamental principles. Recognizing that these principles will be applied in countless ways as the 21st Century unfolds.
       – Arthur's Advice for Students
Staying Connected
Now that I am back consulting at Georgia Tech, I have reconnected with talented people whose expertise continues to amaze and delight me. I maintain informal, but frequent, contact with other graduates of the IDT program, which has since been renamed Digital Media. It is a vibrant network.
United Nations Panel
Arthur Murphy (pictured far left) participated in a presentation on advancing inclusive development to the United Nations in June of 2014.
He presented on how persons with disabilities can leverage social media alongside Axel Leblois, head of G3ict, and His Excellency Luis Gallegos, the UN representative of the Republic of Ecuador.