Welcome to the Ivan Allen College of Liberal Arts faculty experts page, a resource for reporters and producers seeking eminent scholars and researchers for comment on the global impact of science and technology. Areas of expertise include national security, public policy, economics, digital media, science fiction, the history of technology, and many other topics.
Situated within one of the world's preeminent technological universities, our nearly 150 faculty define and shape the discourse on technology and society, and they have a lot to say about the world around us and what it means to be human in the global technological age.
To begin your inquiry, use our search tool below, or check out our "Expertise for What's Making News" section for faculty members focusing on topics currently making headlines.
Name
Areas of Expertise

Image

Philip Auslander

Contemporary Visual Art
Film Acting and Production
Music and Culture
Popular Music, Especially Rock and Glam Rock

Image

Mariel Borowitz

Commercial Space Activity
Earth Observation
Human Spaceflight
NASA and International Space Programs
Space Security

Image

Marilyn Brown

Climate Change Mitigation and Adaptation
Energy Efficiency
Renewable Energy Policy
Smart Grid and Grid-Integrated Vehicles

Image

Lindsey Bullinger

Child Abuse and Neglect
Health Policy
Maternal and Child Health
Social Policy

Image

Shatakshee Dhongde

Deprivation in Education, Health, and Housing
Economic Growth
Economic Impact Analysis of Public Infrastructure Projects
Inequality
Poverty

Image

Danny Hughes

Access to Care
Electronic Medical Records
Health Care Utilization
Medical Imaging
Physician Payments

Image

Kaye Husbands Fealing

Diversity, Equity, and Inclusion in STEM Education and Workforce
Return on Investment in Scientific Research
Science and Technology Policy

Image

Allen Hyde

Globalization
Immigrant Communities
Income Inequality
Residential Segregation

Image

Dina Khapaeva

Death Studies
Russian and American Popular Culture
Russian Culture and Politics

Image

Margaret E. Kosal

Emerging Technologies with Security Implications
Military Issues — force structure, modern warfare, institutional change
National Security and Foreign Policy
Terrorism — biological, chemical, and nuclear
Weapons — biological, chemical, and nuclear

Image

John Krige

Export Controls
History of Technology and Science
Nuclear Proliferation
Technology Transfer
U.S. Foreign Policy

Image

Aaron D. Levine

Assisted Reproduction Ethics and Policy
Research Ethics
Stem Cell Research Ethics and Policy
STEM education

Image

Mary G. McDonald

Gender, Race, Class, and Sexuality in Sport

Image

Susana M. Morris

African-American Literature
Afrofuturism
Contemporary Black Life
Race and Politics

Image

Milton Mueller

Cybersecurity Public Policy
Domain Name and IP Address Policies
ICANN
International Trade in Information Services
Internet Freedom

Image

Janet Murray

Augmented Reality/Virtual Reality
Interactive Narrative
Interactive Television
Narrative Video Games

Image

Matthew E. Oliver

Energy Market Regulation
Natural Gas Markets
Renewable Energy Policy

Image

Robert Rosenberger

Distracted Driving
Hostile Architecture
User Experience of Technology

Image

Lawrence Rubin

Arab Foreign Policies
Islamic Movements
Israel/Palestinian conflict
Middle East
Nuclear Proliferation
Terrorism

Image

Eric Schatzberg

Critiques of Technology
History of Technology
Nature of Expertise

Image

Jennifer Singh

Autism
Autism and Parental Activism
Autism Diagnoses
Autism Disparities
Social and Scientific Understanding of Autism
Social Impact of Genetic Research in Autism

Image

Rachel Whitlark

Counterproliferation
Nuclear Proliferation
Presidential Decision-Making
U.S. Foreign Policy

Image

Joycelyn Wilson

Hip Hop Studies and Educational Research
Digital Media and Design
Technology, race, and culture
Documentary film
Educational anthropology
Atlanta Studies

Image

Lisa Yaszek

Popular Culture
Race and Gender in Science Fiction
Science Fiction
Teaching Science Fiction

Image

Alasdair Young

European Union
Trade and Regulation
Transatlantic Relations
Contact Media Relations
Michael Pearson

Ivan Allen College Media Relations
Email Michael Pearson
In the News Now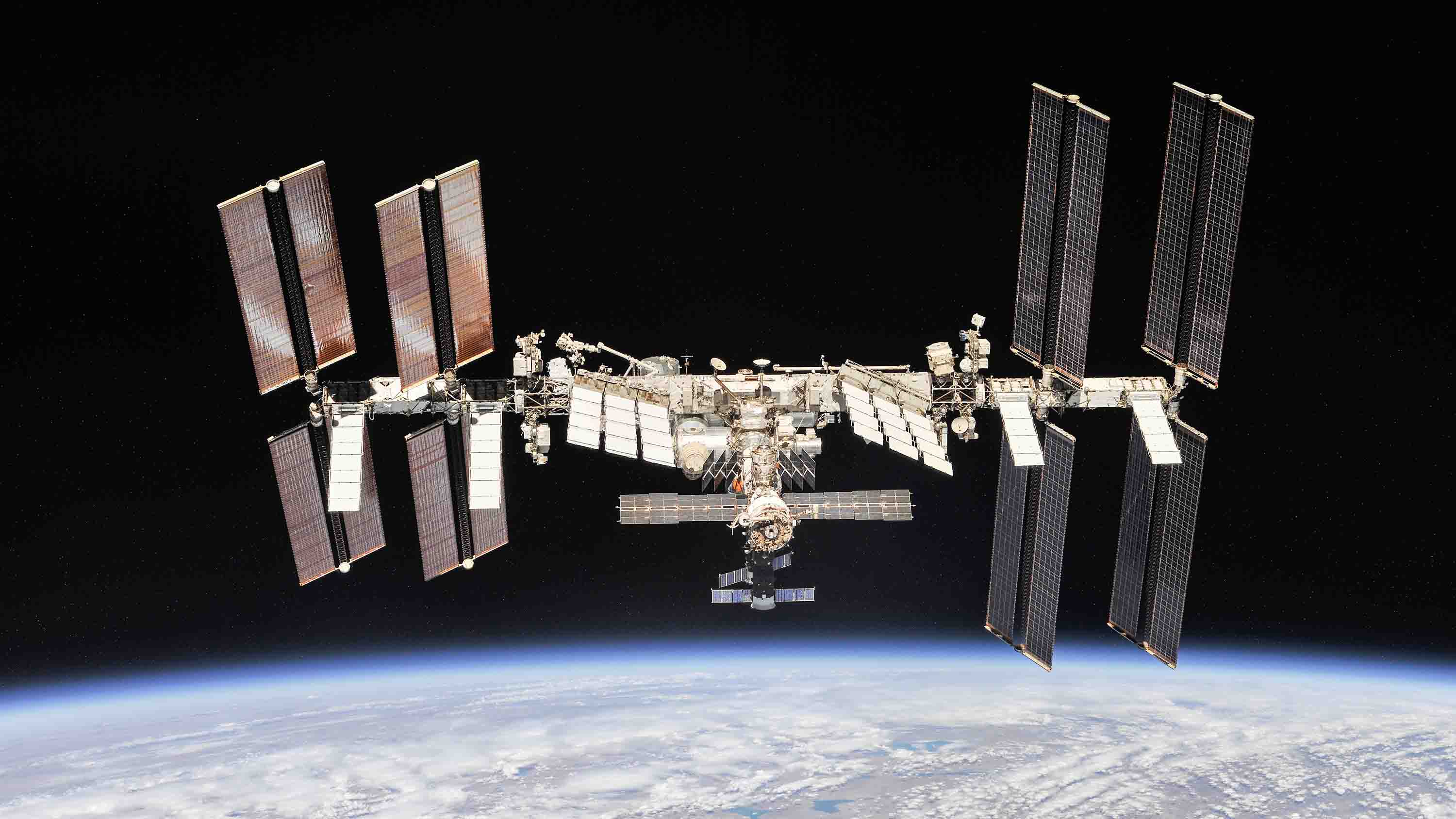 Russia/International Space Station
Mariel Borowitz, associate professor of space policy in Georgia Tech's Sam Nunn School of International Affairs, can provide expert commentary on the implications of Russia's decision to withdraw from the International Space Station. Her initial take? The U.S. and its spacefaring allies will find a way to keep the venerable station flying.
"I think with the notice that they have, there's a good chance that NASA and its partners can find workarounds to continue to operate the station, even without the Russian involvement," Borowitz says.
Experts on the Ukraine Conflict
Amid the conflict in Ukraine, the Ivan Allen College has several experts with rich knowledge of the region and its players who can help analyze events and explain what's likely to happen next.
Gen. Philip Breedlove (Ret.), a distinguished professor of the practice in the Sam Nunn School of International Affairs, is a former NATO commander who can discuss the military aspects of the campaign and how NATO and Western allies are reacting to the Russian incursion.
Robert Bell, also a distinguished professor of the practice in the Nunn School, can address diplomatic issues related to the conflict. He served in civilian posts at NATO, the National Security Council, and as a staffer on the Senate Foreign Relations and Armed Services committees.
Tibor Besedes, the Mary S. and Richard B. Inman, Jr. Professor of Economics in the School of Economics, researches the effectiveness of sanctions — including those imposed on Russia following its annexation of Crimea. He can speak to the financial and business ramifications of sanctions, as well as their ability to force behavior change.
Dina Khapaeva is a professor in the School of Modern Languages and an expert on Putin's Russia who can speak to the ideological aspect of the Russian president's vision.
Nadiya Kostyuk, an assistant professor in the School of Public Policy, can address cybersecurity issues related to the conflict.
Nikolay Koposov, a distinguished professor of the practice in the School of History and Sociology, is the author of several books and other publications on Russia, Ukraine's "memory wars" and other issues. He can discuss the reasons for the conflict and Putin's likely goals and actions.
Adam Stulberg is chair and professor in the Nunn School. He can discuss the broad contours of the conflict, especially as it relates to Russia and Russia's relationship with the West.
To request an interview with any of these experts, please click the button below.