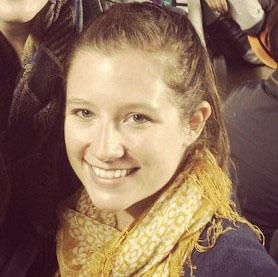 Julia Turner
Degree
B.S. Science, Technology, and Culture 2012 (now LMC)
Hometown
Charleston, South Carolina
Career
Co-Founder, Itinerant Literate Books
A Crash Course in Publishing
After I graduated from Georgia Tech in 2012, I went to the Denver Publishing Institute (DPI), a four-week program at the University of Denver that is a crash course in all things publishing. Through Christen Thompson, a friend I met at DPI who is now a business partner, I got a job in Charleston, South Carolina, at the publishing company The History Press. Christen and I spent a lot of time fantasizing about our dream bookstore when we first moved there. There was only one independent bookstore in Charleston, but there were so many bookstores around the country hosting such innovative, exciting events and programs. We hoped to one day take part in that community, and that desire led us to open our own bookstore, Itinerant Literate.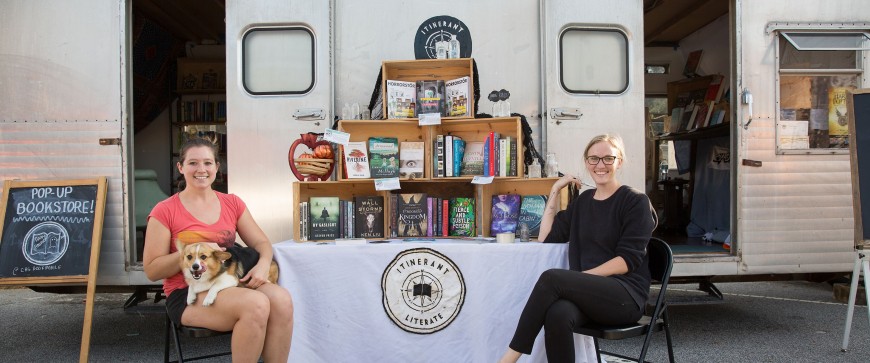 Running a Mobile Bookstore
Working at Itinerant Literate has been wonderful! We constantly find people who are just as excited about books as we are, which is somehow still surprising, every time. We have also been blown away by the generosity of other small-business owners in Charleston, who have all been extremely helpful and gracious in letting us use their parking lots or premises in whatever way. Everyone we've worked with has been great at collaborating. It's a wonderful atmosphere to be in as an emerging business.
Challenges and Rewards
The biggest challenge of running Itinerant Literate has been getting all the processes right, such as how to order books, what books to order, and how to stay organized. We are building it all from scratch, sometimes literally, so we're always trying to, on the one hand, run the business we have right now, but also keep in mind what we might need to have in place as we grow. That being said, the most rewarding part of my job is when someone comes back to the bookmobile and tells us they read our recommended book and loved it. Similarly, I love it when people walk in and say we have all the books that have been on their to-read list. That's when we know we're doing our jobs right.
Itinerant Literate was featured in an article in the Chicago Tribune.
What the Ivan Allen College Taught Me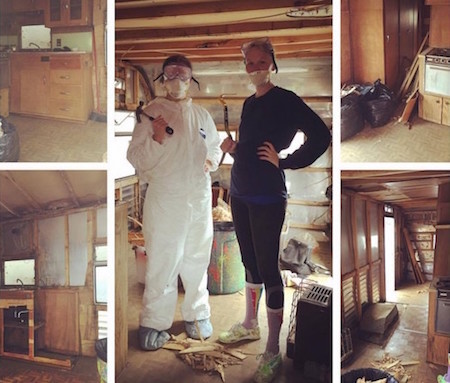 The classes I took as an Ivan Allen College student definitely shaped some of my reading preferences today. I read much more nonfiction now, often on topics of science and technology and how they have influenced society. I like to bring that sort of curation into the bookstore. I do a lot of book reviewing now, and learning how to talk about books at Georgia Tech definitely prepared me to easily distill books from diverse genres into a few sentences. In fact, I probably wouldn't have applied to DPI if one of my professors hadn't mentioned it offhandedly during the fall semester of my senior year.
Advice for Current Students
Find a way to do what you're passionate about — it's pretty cliche, but it's true. If you're doing what you love, it doesn't feel like work, even if you're spending 40 hours a week renovating a 1958 trailer with no construction experience. Also, don't let anyone tell you something silly like that "the humanities are dead."
The ability to think critically and learn will always be necessary.