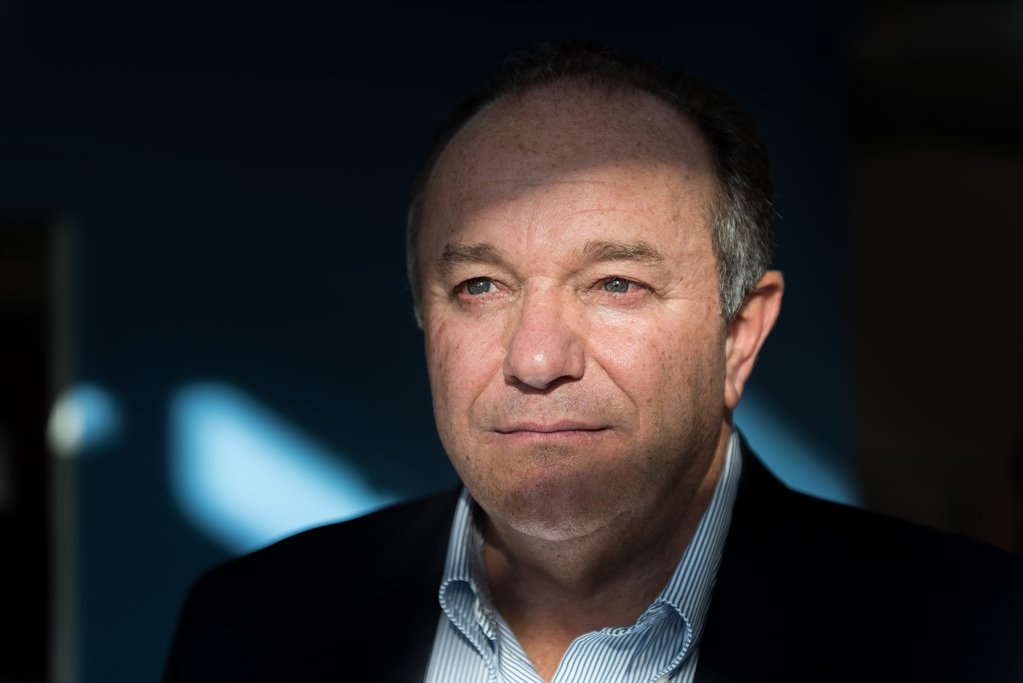 Remembering 9/11: Gen. Philip Breedlove's Experience
This article first appeared in the Georgia Tech Alumni Magazine.
As told to George Spencer
Retired Four-Star Air Force Gen. Philip Breedlove, CE 77, delivers. It's been a tradition of his ever since he worked his way through Georgia Tech as an ROTC student sorting mail in the campus post office, a job he held for four years.

As Supreme Allied Commander Europe, he was NATO's ranking military officer and reported directly to the President. During his extensive career, he had eight major commands spanning from an F-16 squadron to the NATO Alliance. Breedlove grew up in Forest Park, Ga., and currently serves on the Georgia Tech Advisory Board and is a distinguished professor in the Sam Nunn School of International Affairs, where he helps teach multiple courses on global issues and leadership.

On Sept. 11, 2001, Gen. Breedlove was a colonel working in the Pentagon. Here are his memories of that day:

I was the senior military assistant to the Secretary of the Air Force, Dr. Jim Roche. That morning he was having a breakfast meeting with several senators in a small private dining area when a young officer ran into my office. He grabbed the remote, turned on the TV, and said, "Sir, we've had a horrible accident. You need to see the news."

The first plane had struck one of the [World Trade Center] towers. I interrupted the breakfast to tell the Secretary. "There's a clear blue sky," he replied. "How did this happen?"

Back in my office, I alerted the Air Force operations center, which was already on top of the issue. Our senior leaders began thinking about how to respond, including sending a field hospital to New York City. Of course, at this time, no one knew how tragic this was going to be.

When I saw the second airplane hit the other tower, I went back to Dr. Roche and said, "Mr. Secretary, it's not an accident. We need to get our congressional members back across the river to Congress, and we need to get to the bunker."

Gen. Jumper, the Chief of Staff of the Air Force, came in. While we were watching a replay of the second impact, the Pentagon shook. We heard screaming and smelled acrid smoke. You could taste as well as smell it. People flew toward the emergency exits, screaming, "We've been bombed! It's a bomb!"

I reached under my desk for the buzzer that was there in the event of nuclear attack. Pressing it summons Security Police to escort the Secretary of the Air Force and the Chief of Staff of the Air Force to the bunker. The police came in less than a minute, and we went out single-file. Unfortunately, the bunker was toward the middle of the building where the fire and smoke were. People were screaming and running in the other direction.

The most poignant moment came when someone yelled, "We've got wounded! We've got wounded!" Uniformed military people turned around and headed back toward the trouble. That made me feel good about my brothers and sisters in the service.

Down in the bunker, most of the communications were completely knocked out. Things were orderly but hectic. We began to get combat air patrol airborne. We heard one commercial plane was not answering directions and was still headed to D.C. The heroes on that airplane saved us from having to do something horrible—we might have had to shoot down an airplane full of Americans.

Smoke started coming into the bunker because its ventilation system was not well thought out when it was designed in the 1940s. So we went back through the smoke and confusion to reach helicopters that flew us to a classified location. Six hours passed before I could get ahold of my family to tell them I was alive, because all communications were being used to direct the recovery situation, and 36 hours passed before I could return home.

We lost soldiers, sailors, airmen, and Marines in the Pentagon, and two brothers from my church were on the fateful airplane that hit the Pentagon. It was a horrible, horrible day.

My next-door neighbors were a Turkish family who had become American citizens. When I got home, my son suggested we take the flag that flew in front of our house and put it on their porch. We wanted to make sure people saw that, at least in our hearts, this was not about Muslim or Arab people but about terrorists and that our neighbors were as American as the rest of us.

America came together because we were under attack. What you see now are two political parties tearing this country apart. It would serve us all well if Americans would realize how much we have in common with each other, no matter what race we are or where we were born.

I can't tell you how proud I am of my Georgia Tech pedigree. My civil engineering education gave me a framework for how to attack and solve problems. It prepared me extremely well for my 39 years of military service, especially for my last job as the commander of 28 nations' military forces in NATO.

Georgia Tech people fix things. We solve problems. We create solutions.