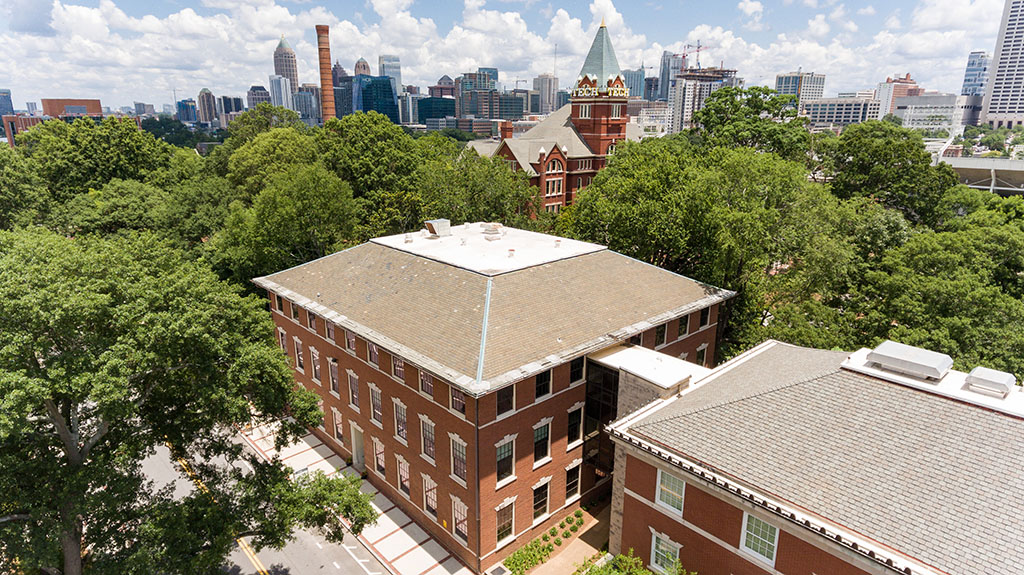 Three decades ago, the head of a faculty committee tasked with considering the restructuring of Georgia Tech offered prescient thought.
Creating a liberal arts college at Georgia Tech would help refocus the nature of technology programs as "human activities and not just theoretical activities," said George Nemhauser. Then as now, Nemhauser was a professor in what is now known as the H. Milton School of Industrial and Systems Engineering.
A year later, the Ivan Allen College of Management, Policy, and International Affairs was formed.
In the 30 years since the founding of the College — now known as the Ivan Allen College of Liberal Arts — much has changed. The School of Management became its own College. School names changed. Some members of the faculty retired or transitioned into other roles. However, one thing has remained constant: Ivan Allen College has maintained a focus of excellence on the human condition – its activities, its needs, and the myriad of technology that humans have designed, developed, and embraced.
"Today's Ivan Allen College is more integral into the very fabric of our society than it was 30 years ago," said Kaye Husbands Fealing, the College's fourth dean. "We have developed strengths in digital humanities, media, and arts. We are now leaders in the fields of computational social science, global development, language, and culture, as well as social justice, law, and ethics. The last 30 years have given us the ability to expand our impact on global research initiatives and helped us to be at the forefront of analytical studies while maintaining an unbroken commitment to social justice and a desire to champion human needs in everything we do."
Founding Vision
The liberal arts have been a part of Georgia Tech since the first day of classes in 1888. But much of what Ivan Allen College is today was unimaginable in the late 1980s when President John Crecine proposed a controversial notion: raising the profile of liberal arts at an engineering school and creating a college devoted solely to such work.
Indeed, until the creation of the College in 1990, the only degree in the liberal arts offered by Georgia Tech was the one-year Master of Science in Technology and Science Policy (TASP), housed in the former School of Social Sciences, which included what became the Schools of Public Policy;  International Affairs;  and History, Technology, and Society. Students in that program "obviously were risk-takers," notes Richard Barke, the School of Public Policy professor who chaired the faculty reorganization committee. Many of those TASP alumni have had distinguished careers in government, business, and the nonprofit sector.
At his inaugural address in 1988, Crecine called for Georgia Tech to become "a new form of the technological university by adding breadth, by broadening our intellectual base, by adding intellectual strength and degree programs in non-technical areas in the behavioral, social, and policy sciences and in the humanities."
"We do this not by becoming a traditional liberal arts college. Far from it! We add strength in non-technical areas in ways that dearly build on and complement our core strengths in engineering, science, and technology," he said.
Despite Crecine's strong vision, faculty and students were divided over the restructuring plan. However, in the spring of 1989, faculty approved the restructuring, and the College debuted the next year.
Early Years
In its first year, 1990, the College faced the dual challenge of establishing new schools and degree programs while resolving budgetary constraints.
However, the College embraced the opportunities to build upon early forays into using technology as a lens on liberal arts and innovating others from scratch. By 1995, numerous degree programs launched, and liberal-arts specific departments began incorporating technology into their courses.
Even before the College implemented a mission to bridge the humanities and technology in the mid-1990s, faculty were charging ahead with this defining approach.
For example, faculty from the Literature, Communication, and Culture department (LCC, now known as the School of Literature, Media, and Communication) collaborated with the College of Computing on three new courses: "Multi-media Design and Production," "Computer Interaction in Communication," and "Computers and Literacy."
Similarly, the LCC's Master of Science in Information Design and Professional Communication included classes in graphic design, video production, and document design.
Later, in 2004, the College continued its record of innovation by launching the nation's first doctoral digital media program in LCC.
Throughout the 1990s, the College saw the creation of a multimedia lab and other technology-based initiatives that were unique on campus. Building purchases made space for the new College in the Habersham Building. Modest renovations at the D.M. Smith Building created lecture halls compatible for "interactive and video-based distance learning" and "large screen and individualized multimedia instruction" to support video-based courses for co-op students.
During this period, the Ivan Allen College's increasing prominence and funding opportunities also began to attract distinguished humanities faculty such as Richard Grusin and Alan Rauch in the College's Science, Technology, and Culture department. In 1992, Grusin and Rauch were two of only three academics in Georgia to receive year-long fellowships from the National Endowment for the Humanities.
Today's Ivan Allen College
By 2009, Ivan Allen College had grown from an entity primarily focused on management and policy to one with a much broader mission. That mission? To offer students innovative opportunities to develop a greater understanding of technology through the humanities while still offering a range of professional programs focused on public policy, economics, and international affairs.
Today, the College offers a wealth of opportunities for undergraduate and graduate student research. Students can choose from 17 undergraduate degrees, including seven five-year Bachelors/Masters programs; 12 Master's programs; 2 online master's programs; six doctoral programs;  30 minors; and 26 undergraduate and graduate certificate programs.
Some of the newest offerings include residential and online options for a Master of Science in Cybersecurity and the Master of Sustainable Energy and Environmental Management in the School of Public Policy; the Master of Science in International Affairs, Science, and Technology and the Master of Science in International Security in the Sam Nunn School of International Affairs; the Master of Science in Global Media and Cultures offered jointly by the School of Literature, Media, and Communication and School of Modern Languages; and the Master of Science in Applied Languages and Intercultural Studies in the School of Modern Languages.
This breadth of opportunity is possible, in part, due to generous benefactors who have, over the years, generously endowed 12 chairs and professorships, 21 scholarships, and five graduate fellowships, not to mention the Stephen C. Hall Building, which houses the Writing and Communication Program, and the Naugle CommLab in Clough Commons.
Ivan Allen College faculty, research faculty, and students work in over 30 areas of inquiry. These include local and global social and humanistic issues such as ethics; global development; global languages and culture; social justice; gender studies; energy, environment, and sustainability; policy and governance; and more.
A burgeoning area of study includes machine learning and data science: Danny Hughes in the School of Economics uses similar techniques to analyze vast databases to understand the medical industry better. In the Nunn School, David Muchlinski deploys sophisticated machine learning to understand better, forecast, and political violence. Omar Asensio in the School of Public Policy uses machine learning to analyze the public policy implications of energy, transportation, and smart cities policies.
In the School of History and Sociology, faculty study the role of sports, society, and technology, while in the School of Literature, Media, and Communications, faculty continue to push the boundaries of digital media and civic data. Work in the School of Modern Languages also continues to expand the influence of the liberal arts in technological contexts, including exciting partnerships with the College of Engineering.
These roles reflect the activity of a vital faculty renowned for their innovative work bridging technology and the humanities and social sciences. The roster includes seven fellows of the American Academy for the Advancement of Science (AAAS). It also includes one of only a handful of academics to hold appointments to both the National Academy of Sciences and the National Academy of Engineering. Other faculty members include a fellow of the National Academy of Public Administration, a Fulbright Scholar, and a National Book Award finalist, to name but a few.
With an emphasis on transformative urban leadership and socially and ethically conscious action, the College also continues to advance the legacy of its namesake, Atlanta Mayor Ivan Allen Junior, Commerce 1933. The College's cross-disciplinary research, teaching, and service enlarge upon the very same realms that were part of Allen's original Forward Atlanta plan.
Students who graduate from Ivan Allen College excel in critical thinking, analysis, and synthesis. They are particularly distinctive in their abilities to solve complex problems by bridging technological and non-technological realms. Through distinguished careers in academia, business, community, government, international affairs, law, new media, public policy, and technology, they are forging new pathways and redefining our future.
So, after 30 years, we look back with appreciation on the early years of Ivan Allen College, the first time at Georgia Tech when liberal arts scholars were given the institutional independence necessary to flourish beyond their initial service role.
The foundation of the last 30 years has afforded us the ability to build on the strength of the Ivan Allen College for the next 30 years, Husbands Fealing said.
"Ivan Allen College is by no means a typical liberal arts school," Husbands Fealing said. "But as our growing research portfolio, world-class faculty, exemplary staff, and the accomplishments of our tremendous students and alumni show, the decision to invest in liberal arts at Georgia Tech showed remarkable foresight and is helping create an unparalleled future for the next generation."
This article was written by Michael Pearson with research and writing assistance from Paul DeMerritt and Olufunke Adebola as part of the two-year-long Ivan Allen College History Project conceived and directed by Rebecca Keane, Director of Communications, Ivan Allen College of Liberal Arts
Vignettes
Click on the images below to read memories of Ivan Allen College from some of its longest-serving faculty and staff.
vignettes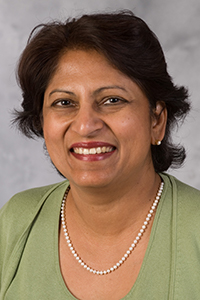 Nair-Reichert is an associate professor in the School of Economics.
"I joined the School of Economics and the Ivan Allen College in September 1995, my first job out of graduate school. It was a very exciting time as the Olympics were around the corner, and Georgia Tech was home to the Olympic Village. The press used our offices at the Habersham Building during the summer of 1996. When I came here for my visit in February 1995, the lasting impression that I took away with me was the enthusiasm and intellectual engagement of the students and the faculty I met. Ivan Allen College continues to be a vibrant intellectual community. It has increasingly focused on technology and globalization and the use of technology to address social concerns and improve the human condition. We have an increasingly diverse student population and faculty who engage in combining the liberal arts, humanities, science, and technology to address important questions that challenge society. This, by its very nature, has led to more interdisciplinary work and cross-campus collaborations. I am excited to see intentional focus on diversity, equity and inclusion, and mental well-being, which empowers our community and provides greater opportunities for our students, faculty, and staff. Next year will be my 25th year at the School of Economics, Ivan Allen College, and Georgia Tech, and as I reflect back on my time here, and where we are headed, I know there is a very exciting journey ahead."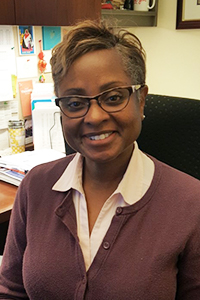 Bowen-Chavers, an academic advisor in the School of History and Sociology, is the longest-serving employee in the Ivan Allen College.
I was hired as a temp under the then-Director of Social Sciences, Dan Papp. This was also the same time the school was under reorganization. My fondest memory is the summer of 1994. Dean Hawkins treated the staff during Admin Week with a fun-filled bus excursion to the Swan House at the Atlanta History Center. The Administrative staff within the schools had the luxury of being transported and pampered with a tour and lunch. We were able to relax, laugh, and joke amongst each other and Dean Hawkins. The Ivan Allen College has grown over the years and will continue to expand, but what is special we're still small enough to collaborate and help one another over the six schools.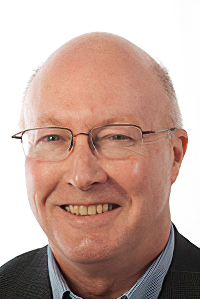 Telotte, a professor in LMC, arrived in 1979. He is retiring this year after 41 years of service with the College.
When I arrived, I remember going through orientation, and almost the entire program was about writing grants for the sciences. This told us what sort of world we were entering. So the formation of the new college was like a breath of fresh air. It signaled the move away from what was then largely a service orientation to one that was going to allow us to do more ambitious things, and we did. Introducing new courses, a multi-media focus, and a cultural context for studies was important for helping make our students a better fit for the contemporary world.
David Shook, associate dean of undergraduate studies and associate professor of Spanish in the School of Modern Languages, started at the Ivan Allen College in 1990.
In the early days of the College, some of our schools and departments felt removed from many of the major decision-making processes that ultimately affected our place in the educational mission of the Institute. However, the humanistic and social conversations that surround the technological advances emanating from the Institute have found more open ears over the past 30 years. Many of the College's early movers and shakers, some of whom are still around today, led the charge for an increasing place for the liberal arts across the campus, and I believe that most are pleased with our presence and roles today—especially as these roles are prominently voiced within the Institute's new Strategic Plan.
Weber, a professor in the Nunn School, arrived in 1995.
When I arrived, many of the schools were male-dominated. Since then, significant progress has been made with respect to gender, racial, and ethnic diversity, as well as equity and transparency.  Another important change is that, back then, the College was not significantly integrated with the larger Institute and was viewed by many as a service unit to the Institute. Now, Ivan Allen College is seen as an important player in its own right, which contributes a great deal to the overall mission and strategic plan of GT.  By producing critical thinkers, complex problem solvers via its numerous programs, majors, and minors, the College does an important job in bridging social concerns and technologies to improve the human condition. Ivan Allen College alumni are courageous, compassionate leaders who are eager to perpetuate Mayor Allen's legacy. One finds these people in government, international organizations, NGOs, the military, and multi-national businesses, and no matter where they end up, they excel, are eager to give back, and make the college proud. One such example is Banafsheh Azizi, recently honored by the Alumni Association as one of Georgia Tech's 40 Under 40. Bana is currently the Chief Operating Officer of Bayt Abdullah Children's Hospice and Kuwait Association for the Care of Children in Hospital. She recently spoke to my International Institutions class via BlueJeans about her time at GT, lessons learned, and her remarkable career since then, first as a journalist and now as a person who dedicates her time to work with terminally ill children. She credits her path chosen to the Ivan Allen College and the Nunn School.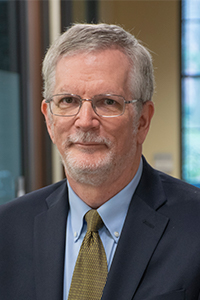 Barke, who arrived at Georgia Tech in 1987, chaired the faculty committee tasked with evaluating the reorganization that led to the College's creation.
I was summoned to a meeting with President Crecine shortly after I arrived at Tech in 1987, as a very recently tenured associate professor who was not sure why the President wanted to talk with me. I had met him only briefly, but he came from Carnegie Mellon, and I was from the University of Rochester, which shared a strong focus on public choice theory, so I think he assumed that we were kindred spirits. At that meeting, he announced his plan to reorganize Tech — a computing college, a college of sciences, and what he called the "New College." It would bring together all of the human and social disciplines, including Management, under one unit. He seemed sure that we would all get along with each other. The College of Management, and its alumni, were not pleased. The faculty who became IAC were tentatively positive, partly because Crecine said the plan he distributed at that first meeting was "just his own," and we could do what we thought was best.  Of course, the final result was very much what he had described on that first hand-out.