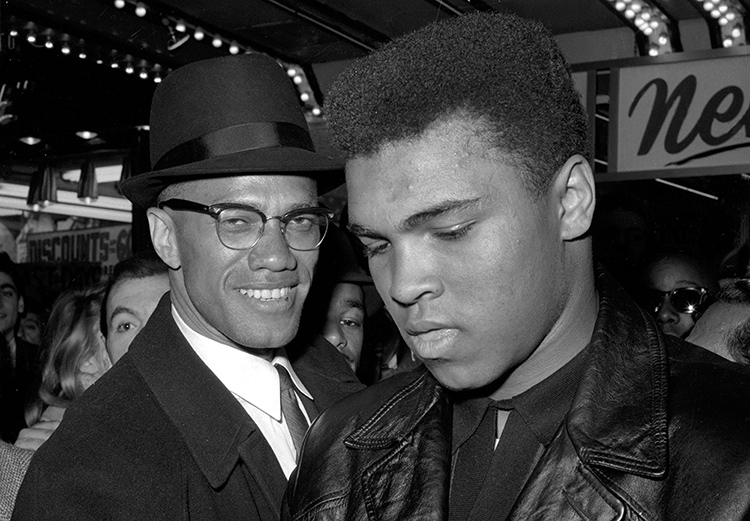 History, sports, social justice, and politics collide in Johnny Smith's latest research as a story about two civil rights era icons, a story told for the first time.
Smith, an assistant professor of history in the Georgia Tech Ivan Allen College of Liberal Arts, collaborated with Randy Roberts, a distinguished professor of history at Purdue University, to explore the complicated relationship between boxing legend Muhammad Ali and civil rights activist Malcolm X. Their research culminated in a newly released book, Blood Brothers: The Fatal Friendship Between Muhammad Ali and Malcolm X.
Smith views the story of Ali and Malcolm X's friendship and eventual falling out as a complex, layered narrative that reads like a political thriller.
"I think people will be surprised by some of the things they learn in the book," Smith said. "This story is about the intersection of the civil rights struggle and sports in the 1960s. Muhammad Ali becomes a pawn in this political struggle through his complicated relationship with Malcolm X."
A Timeline of Transformation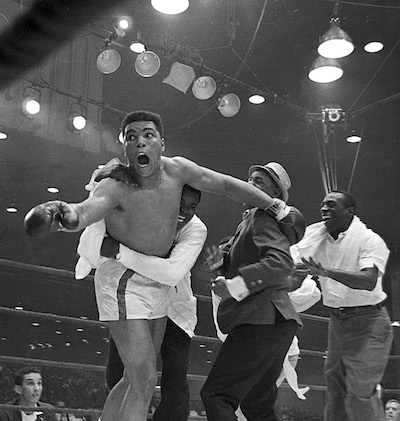 When Ali — then known as Cassius Clay — rose to stardom and became boxing's heavyweight champion in 1964, his loyalty was torn between Nation of Islam leader Elijah Muhammad and Malcolm X, a protégé of Muhammad who had broken from his mentor's ranks. Muhammad sought to use Clay as a new spokesman for the Nation of Islam, but Malcolm X believed Clay could promote his aims while inadvertently protecting him from Muhammad's followers.
Smith and Roberts contend that Malcolm X shaped Clay's transformation into Muhammad Ali, the man who would become an international political symbol. However, Malcolm X's schism with the Nation of Islam caused Ali to abandon his spiritual advisor and friend, a shift that Smith and Roberts argue helped lead to Malcolm X's assassination in 1965.
"Most biographers look at Cassius Clay as a transitory figure in Malcolm X's life," Smith said. "We argue that Malcolm X ties his survival and future to Clay, this boxer, because he knows that as long as he's on Clay's hip no one in the Nation of Islam is going to touch him."
Smith and Roberts sought to create a timeline of Ali and Malcolm X's friendship using sources such as sensitive FBI files, State Department documents, newspaper articles, and Malcolm X's personal papers. By piecing together redacted information and subtle clues, they brought to light a dramatic arc of affection, betrayal, and violence.
"Today, we regard Muhammad Ali as an international ambassador of peace and social justice, but after his falling out with Malcolm X he was vengeful and spiteful," Smith said. "We want to go back in time to introduce readers to Ali and show his transformation."
Connecting Sports and Social Justice
Smith's research reflects his role as a professor in the Sports, Society, and Technology (SST) program. In the classroom he encourages Georgia Tech students to consider the relationship between sports and social and political issues.
"When I write a book I have my students in mind," Smith said. "I try to connect the past with the present and show how these discussions about sports and history are relevant to what's happening in the world today."
Smith believes the intertwined legacies of Ali and Malcolm X can help contextualize his students' discussions about how celebrities and athletes interact with modern activist groups like the Black Lives Matter movement. The main players may change, but the ongoing struggle for racial equality and social justice remains.
"I want to provoke my students to ask important questions about the wider impact of sports on society," Smith said. "Those are the kinds of issues that we try to show are relevant to them, not just as fans, but as consumers, as citizens, as people who are engaged in the world around them."
---
About Johnny Smith
Assistant Professor, School of History and Sociology
Johnny Smith is an historian of the twentieth century United States, specializing in race, sports, and popular culture. He is also the undergraduate adviser for the Sports, Society, and Technology (SST) program. His first book,The Sons of Westwood: John Wooden, UCLA, and the Dynasty That Changed College Basketball (University of Illinois Press) explores the emergence of college basketball as a national pastime and the political conflicts in college athletics during the 1960s and 1970s. Smith teaches a range of courses, including: American History since 1877; History of Sports in America; Boxing, Race, and American Culture; and a seminar on Sports and Modern America.