All across Ivan Allen College, in every school, in our research units and our labs, in classrooms from Habersham to TSRB, the College's faculty and students are working every day toward a better, more just, more sustainable tomorrow.
The United Nations Sustainable Development Goals provide an organizing framework for organizations and governments around the world to track progress on such work. And at Georgia Tech, President Ángel Cabrera  made them a central part of Georgia Tech's defining purpose: to develop leaders who advance technology and improve the human condition.
With our human-centered approach to solving the toughest problems of our age, the Ivan Allen College is perfectly suited to helping forge a better, more sustainable tomorrow, with the goals as one of our guides. The stories below highlight some of the work of Ivan Allen College faculty and students on a range of important initiatives spanning the 17 global goals.
Overview: Sustainable Development Work at the Ivan Allen College of Liberal Arts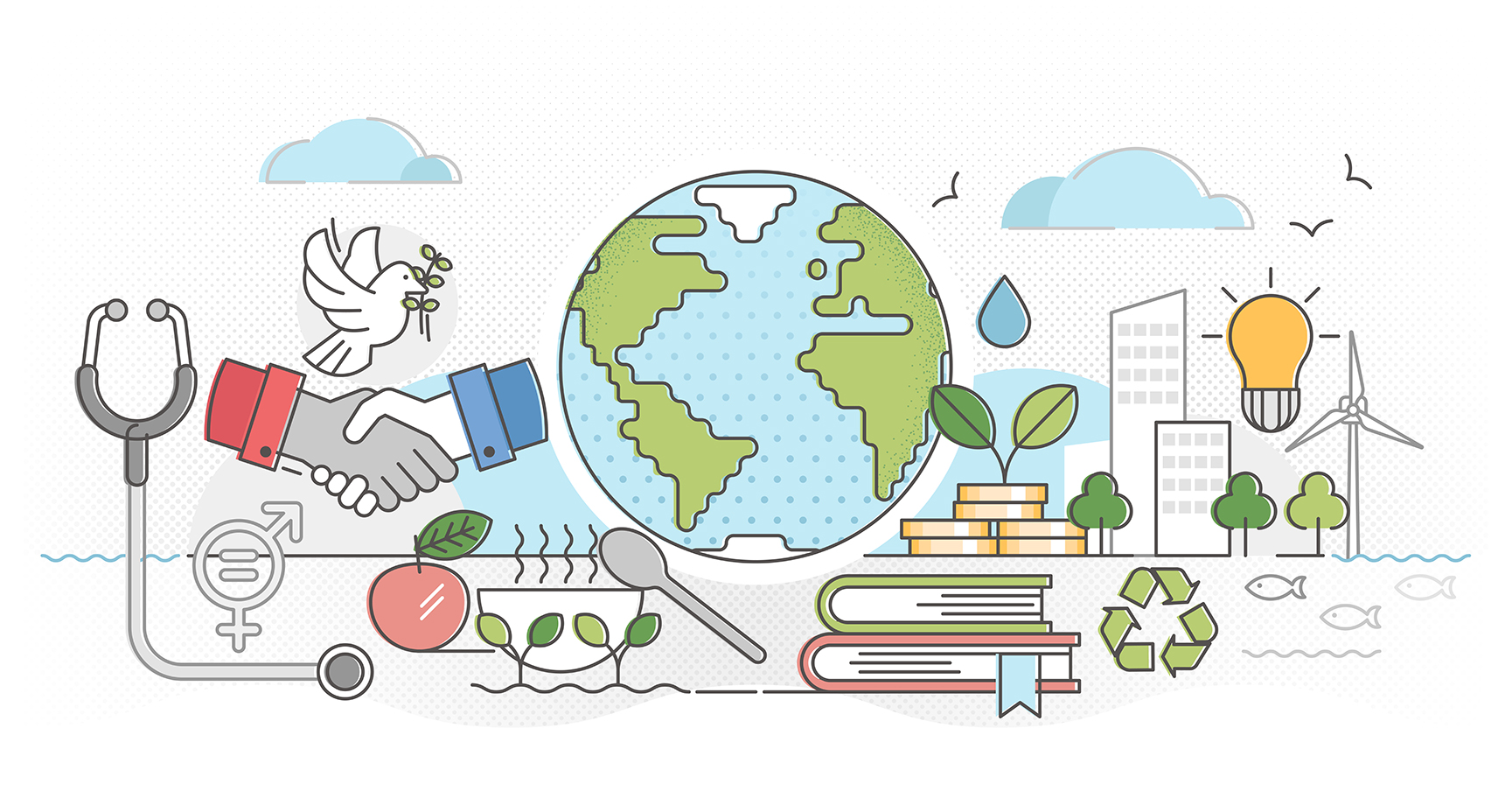 Learn about the breadth of Ivan Allen College work toward a sustainable future, from economic development to environmental and energy policy to gender and racial equality.
Environment

Issues of sustainability, energy policy, and climate change are significant focal points in the Ivan Allen College of Liberal Arts. Learn about our work.
Income, Economic Inequality, Health, and Well-Being

From equitable and environmentally responsible economic development to health and welfare of people everywhere, learn about how Ivan Allen College is working to promote decent jobs and better health and well-being
Peace, Justice, and Equality

Learn about research on ways to reduce violence and death, promote the rule of law, improve equal access to justice for all, and ensure racial and gender equality.
Curriculum

From classes that use the SDGs as starting point for econometrics research to classes that send students ino the community to help create software to solve environmental or social justice issues, the global goals are a big part of an Ivan Allen College education.
Wrap-Up Story: What's Next?

Learn more about visions for the future of sustainability research and teaching in the Ivan Allen College.