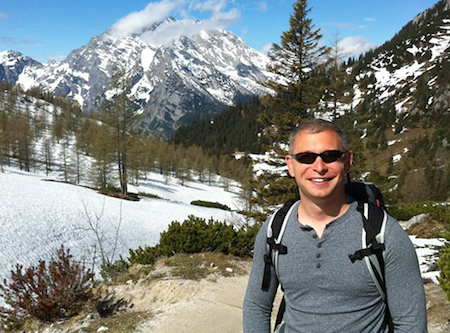 Adam Owens
Degree
M.S. International Affairs 2007
Career
Asia/Pacific Country Officer, U.S. Navy Office of International Programs and Engagement
Since Graduation
I have been working and traveling! I moved to Washington, D.C., not long after graduation from Tech and was able to find a congressional internship. I worked on the Hill for about four months before I started with the Navy as a Middle East-focused analyst. After four years in that position I did a two year rotation in the Office of the Secretary of Defense, where I was the country director for Syria. Luckily I've also been able to find time for travel, both in the U.S. and internationally.
My current position is as an Asia/Pacific focused country officer for the United States Navy's Office of International Programs and Engagement. I manage our relationships with specified countries in the Pacific region and work to build mutually beneficial partnerships between their navies and ours. I have only been in my current job for a few months now, but I think my overall task of developing and broadening partnerships in the Asia-Pacific region is going to be incredibly interesting and challenging given the recent events in the South China Sea and the U.S.'s rebalance to the region.
Making a Difference Abroad
The one work-related experience that really stands out in my mind occurred while I was working on Syria at the Pentagon. After the President made the decision to send rations and medical supplies to the Syrian opposition and citizens in need, it fell to the Department of Defense (DoD) to execute that mission. I was in charge of making sure we delivered those supplies in a timely manner, which meant making the huge DoD logistics machine move rather quickly.
After setting up a department-wide task force and working with some unbelievably talented people, we were able to get the supplies into the hands of the Syrian opposition and people. This was by far the most complex task I've worked on in my career, and it was a true lesson in leadership, team building, and overcoming obstacles. Knowing that we were helping feed starving people made us all work harder and made all the long hours completely worth it.
Bridging the Technical and Non-Technical
Georgia Tech and the Nunn School helped me bring my understanding of international affairs to the next level and gave me the chance to hone my critical thinking abilities, as well as my verbal and written communication skills. Without the thinking and communication skills I sharpened at Tech I would not have had the same professional opportunities.
The Nunn School taught me how to be a practitioner of international affairs and foreign policy rather than just someone with a deep understanding of the subject. Not only did INTA help me understand the theory and history behind international affairs, it also taught me how to successfully apply what I learned in a professional environment. Having an academic understanding of a topic is a positive, but the government and business worlds need people that can navigate the border between academic theory and practical implementation.
---
While I certainly didn't understand the first thing about running a nuclear reactor, I could see the points that the technically focused employees were trying to convey and put it into a language that meant something to the employees with a liberal arts background.
---
Tech gave me an appreciation of the growing role technology plays in international affairs in a globalized world. I think a prime example of this was the role Twitter and Facebook played in the Arab Spring and other recent democratic movements. By preparing students to understand how technology can empower people and institutions, Tech and the Nunn School give their students a leg up.
Finally, the Ivan Allen College helped me develop an ability to facilitate communication between technically-focused people and those with a nontechnical background. In my first job, I worked with a group of nuclear engineering-qualified submariners. I also worked with people that had an exclusive liberal arts background. While I certainly didn't understand the first thing about running a nuclear reactor, I could see the points that the technically focused employees were trying to convey and put it into a language that meant something to the employees with a liberal arts background.
---
I love to travel. Domestic or international, I'm always up for a trip. I'm also an amateur photographer, which fits nicely with the whole travel bug.

After a long week in the office, going out with my camera is a great way to decompress.
---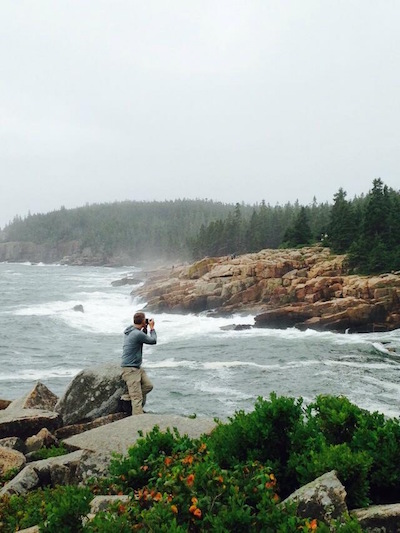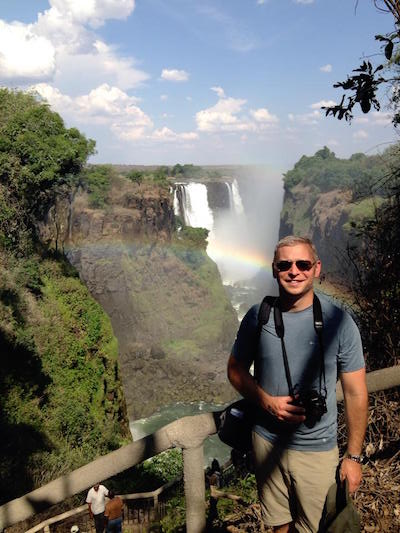 Staying Connected
I have met quite a few other INTA majors while working in the Defense Department. Luckily, this makes it easy to maintain contact since we're working on similar issues. I also do my best to participate in alumni events held in D.C.
Advice for Current and Future Students
First, don't forget to have fun. Undergraduate and graduate studies can be stressful, especially at Tech, but you'll have a much better college and grad school experience if you take a break every now and then to recharge.
Second, I would encourage students to take advantage of the incredible guest speakers Tech brings to campus. Attending these events is a great way to see how the topic you are studying is used in the real world, and it helps you build your network. You should also attend events on topics that aren't directly related to what you are studying. Doing so is a good way to expand your frame of reference and broaden your knowledge base. Having even a small amount of familiarity with a seemingly unrelated topic can be a big benefit for you down the road.
Lastly, learn how to write clearly and concisely. Not many people have time to read a ten page paper. Not having well-developed writing skills is one of the biggest problems I've seen when new graduates enter the work force. INTA is good at teaching this skill, but make sure you are continually working to become a better communicator. Doing so will be a big factor in helping you progress more quickly in the professional world.