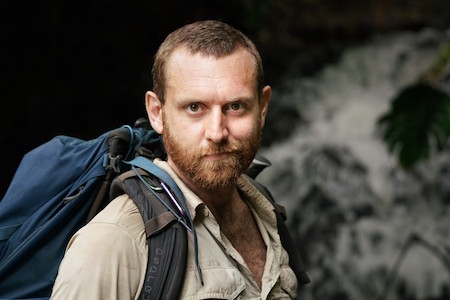 Andy Quitmeyer
Degree
Ph.D. in Digital Media
Career
Host of "Hacking the Wild" on the Science Channel
Georgia Tech Alumnus Andy Quitmeyer Is 'Hacking the Wild' on New Science Channel Show
Andy Quitmeyer may single-handedly reinvent what it means to "rough it" in studies of digital media.
Digital Naturalism
goes far beyond all-nighters in the lab or on computers. He constructs makerspaces in the wilderness -- in situ environments for designing technological tools to study and interact with nature. His groundbreaking explorations are about to gain widespread media exposure through a new program on the Science Channel called "Hacking the Wild," which airs Wednesday nights at 10 p.m. EST beginning February 15, 2017.
Inspiration for the series came from Quitmeyer's "hiking hacks," expeditions leading students to explore novel applications of digital technologies in nature. We spoke with Andy, an assistant professor in the Communications and New Media Department at the National University of Singapore, who was back home after filming the six-episode series.
Digital Media
program, Quitmeyer pioneered the discipline of Digital Naturalism, which investigates the role that digital media and emerging technologies can play in biological field work. His research, supported by sponsors such as the Smithsonian Institution and the U.S. Department of State, took him to Madagascar, the Philippines, and elsewhere to pursue innovative projects marrying technology and the natural world.
The skills Quitmeyer developed during his studies at Georgia Tech and his international travels are put to good use in Hacking the Wild. His adventures have landed him in diverse environments ranging from a remote Pacific island to the backcountry of Alaska. Throughout the six, hour-long episodes of the series, he is tasked with hacking traps and alarms, developing a heating system, finding and cooking his food, and staying alive in treacherous conditions.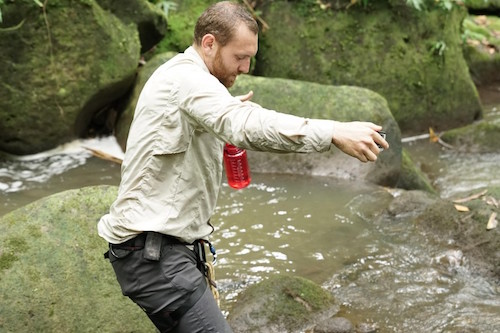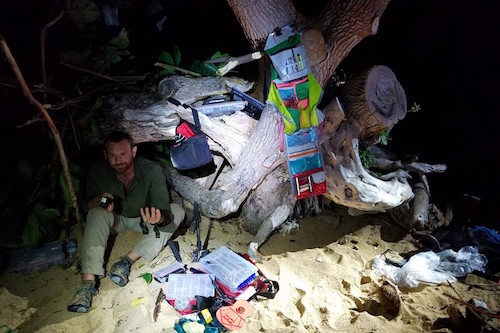 Hacking the Wild
, offered up some advice to current Georgia Tech students, and spoke about what is next for him personally and professionally.