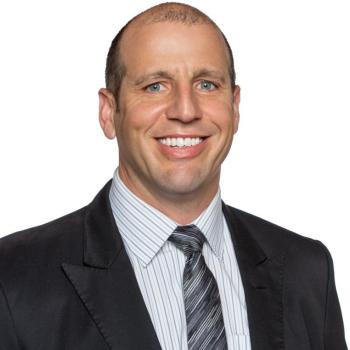 Daniel DeCicco
Degree
Navy ROTC, IE 2001
Career
Military Operations Research Analyst in Tampa, Florida
1. What do you do?
I'm a retired U.S. Navy helicopter pilot and former autonomous vehicle deployer turned operations research analyst for the United States Central Command, which oversees operations in the Middle East and Central Asia.
2. What's the coolest part of your job?
Working directly with policymakers to support U.S. military heroes still deployed executing the Department of Defense strategy.
3. Why are you passionate about it?
After joining the U.S. Navy shortly before 9/11 and serving 20 years mostly to support the Iraq and Afghanistan campaigns, all six of my deployments supported the U.S. Central Command mission. Being on this side of the coin is humbling and an honor considering men and women did it for me when I was in uniform.
4. Which skills from Georgia Tech and your IAC degree have helped you be successful in this career?
Considering my hiring manager was a Georgia Tech grad, I really appreciated the depth of networking leveraging the breadth of experience from not only an industrial engineering degree but the Navy ROTC program that I was a part of at IAC. The level of professionalism that exists in the civilian market from Georgia Tech grads is astounding; from old guys like me getting their first job after military service to the young alumni I have met at local alumni events, Georgia Tech and IAC have the tools and talents to continue to dominate almost every industry.
5. What's your #1 tip for students and alumni interested in your field?
Never stop learning. If given the opportunity to get even the smallest morsel of understanding in data, analysis, certifications, etc., DO IT. Once you have the knowledge, you'd be surprised how much more effective your work becomes.
Daniel DeCicco is the 2023 Navy ROTC Distinguished Alumni Award recipient. Meet more of our Distinguished Alumni Award winners!