Inaugurated in 2015, the Distinguished Alumni Awards celebrate excellence in the College community. We present three categories of awards: the Distinguished Alumni Awards, recognizing graduates from each of our six academic Schools and from each of our ROTC branches of service; the Ivan Allen Jr. Legacy Awards, honoring a faculty member and graduate and undergraduate students; and the Dean's Appreciation Award, honoring steadfast friends and supporters of the College.
Distinguished Alumni Awards
The Distinguished Alumni Awards honor graduates from each of the six academic Schools in the Ivan Allen College of Liberal Arts and from each of our ROTC branches of service.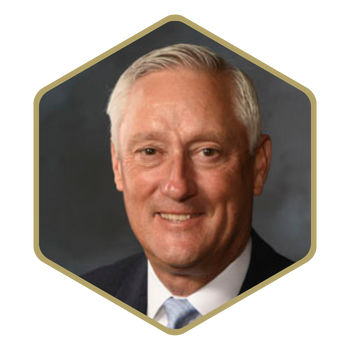 Vernon O'Neal, ECON 1979
Vernon O'Neal leads the Technology and Financial Technology Risk Management Practice for USI, a global insurance brokerage and consulting firm owned by KKR and Canadian pension fund CDPQ. He focuses on risk issues related to cyber threats and information processing. After graduating from Georgia Tech with a B.S. in Economics in 1979, O'Neal joined USF&G (now part of Travelers Insurance) and held underwriting and management positions at various locations around the Eastern U.S. O'Neal's professional designations include Chartered Property and Casualty Underwriter, Associate in Risk Management, Associate in Management, and Associate in Research and Planning.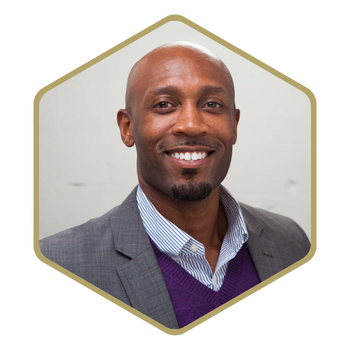 Rodney Jordan, M.S. HSTS 2009
Rodney Jordan is a senior executive with experience in communications, corporate and social responsibility, strategy, and human resources for Fortune 500 companies and nonprofit organizations. He currently serves as global chief operating officer for Ronald McDonald House Charities. Jordan holds a B.A. in English Literature from Morehouse College, an M.S. in Communication from Southern Polytechnic State University, and an M.S. in the History and Sociology of Science and Technology from Georgia Tech. He is also a graduate of LEAD Atlanta, the National Urban League of Chicago's Impact Program, and serves on the board of the Stories Matter Foundation in Chicago.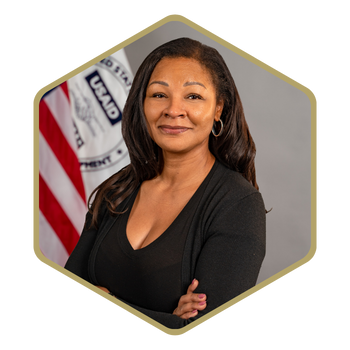 Alexious Butler, M.S. INTA 2002
Alexious Butler is a career senior foreign service officer with the United States Agency for International Development (USAID). Prior to her current assignment as senior development advisor to U.S. Central Command, she served as acting deputy assistant administrator in the Bureau for Resilience and Food Security. A native of Atlanta, Butler worked in the private sector for almost 10 years as a public relations specialist for a variety of clients including Bayer Pharmaceuticals, McDonald's, Nestle, Coca-Cola, and the World Bank. She earned her bachelor's degree in political science from Duke University. Butler also holds a master's degree in strategic studies from the U.S. Army War College.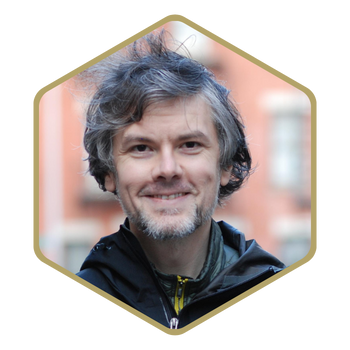 Jason Ellis, STC 2006
Jason Ellis is an associate professor of English at the New York City College of Technology, CUNY, where he directs the B.S. in Professional and Technical Writing Program, coordinates the City Tech Science Fiction Collection, and co-organizes the annual City Tech Science Fiction Symposium. He co-edited The Postnational Fantasy: Postcolonialism, Cosmopolitics and Science Fiction (McFarland, 2011) and a special issue on Star Wars: The Force Awakens of New American Notes Online (nanocrit.com). He holds a Ph.D. in English from Kent State University, an M.A. in Science Fiction Studies from the University of Liverpool, and a B.S. in Science, Technology, and Culture from Georgia Tech.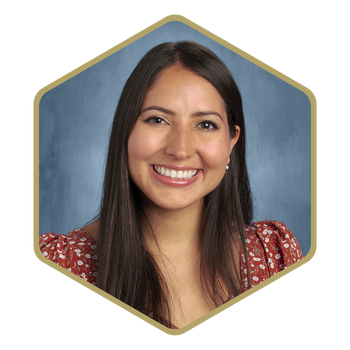 Daniela Galvez Sghiatti, ALIS 2016
Daniela Galvez Sghiatti is a first-grade dual immersion teacher at Dual Immersion Academy in Salt Lake City. She teaches the Utah first-grade core curriculum almost completely in Spanish to her students. This intersection of language and traditional math and science is where she has really thrived. Coming from an immigrant parent and minority background, and working with disadvantaged students her entire career, education equity is something she feels strongly about and works towards. While at Georgia Tech, she studied French and Spanish and participated in the pre-teaching program. Sghiatti first started her education career in Atlanta Public Schools before moving to Utah four years ago.
Susan Graff, M.S. TASP 1985
Susan Graff is a senior partner and vice president of global corporate sustainability at Resource Recycling Systems (RRS) and has devoted her professional life to helping organizations thrive in harmony with nature's systems. She leads sustainability strategy and materials management services for private and public sector clients. Graff began her career at the U.S. EPA serving in several roles at the Atlanta Southeast Regional and Headquarters offices. She holds an M.S. in Technology and Science Policy from Georgia Tech and a B.S. in Biology from Western Illinois University.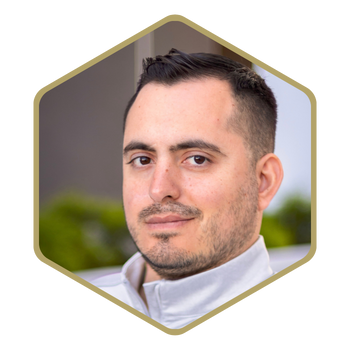 Ignacio Montoya, AFROTC, MBID 2018
Ignacio Montoya was born in the communist dictatorship of Cuba in 1990. At the age of four, his mother passed away from leukemia, but in 1997 his family was able to move to the United States where they could start a new life with freedom. He pursued a career as a fighter pilot, with the hope of one day helping his native Cuba. In 2012, he was selected for a pilot slot after excelling in the Air Force ROTC. However, everything changed just nine months later when he was involved in a severe motorcycle accident that resulted in a spinal cord injury, traumatic brain injury, and coma. Despite these injuries, he was determined to fight and recover. He became an exploratory research scientist and returned to Georgia Tech to earn a master's in biomedical innovation and development, with a focus on utilizing locomotor training exoskeletons to help demonstrate how even the most severe spinal cord injuries can recover. He is currently finishing a second master's in kinesiology and plans to pursue a Ph.D. in neuroscience.
2nd Lt. Zach McGee, Army ROTC, CS 2022
2nd Lt. Zach McGee is an active-duty 2nd Lieutenant serving in the Cyber branch of the U.S. Army. He earned his B.S. in Computer Science from Georgia Tech in 2022. While at Georgia Tech, McGee was heavily involved in the Army ROTC program and the Student Alumni Association. As an active member of the Student Alumni Association, McGee served as the alumni connections chair, VP of membership, and president. As president, he oversaw the reimagination of the organization towards a smaller, member-focused model. Since graduating from Georgia Tech, McGee has been working with the Georgia Tech Alumni Association and the Ivan Allen College to create an ROTC Alumni Organization that will connect alumni and support current cadets and midshipmen.
CDR Dan DeCicco, Navy ROTC, IE 2001
CDR Dan DeCicco graduated from Georgia Tech in May 2001 with a B.S. in Industrial Engineering E. Attending flight school in Florida, he finished in 2002. In 2003, he reported to his first squadron and deployed twice to middle eastern Asia. From 2006-08, he flew over 1,500 flight hours in the TH-57 "JetRanger" helicopter and served as the assistant operations officer and was awarded numerous times. In 2009, DeCicco reported to the U.S.S. Harry S. Truman aircraft carrier as shooter deploying to the middle east supporting operations. He served as the V-4 Division Officer responsible for 117 sailors maintaining 3.4 million gallons of fuel. In July 2017, he trained in the Afghan culture and the Dari language and led training for Afghan pilots on the UH-60A "Blackhawk" helicopter. His personal decorations include the Defense Meritorious Service Medal (two awards), Air Medal, Joint Service Commendation and Achievement Medals, and various joint unit and campaign awards.
The Ivan Allen Jr. Legacy Awards
The Ivan Allen Jr. Legacy Awards honor faculty and students whose lives and work embody the spirit of Georgia Tech alumnus Ivan Allen Jr. As stewards of Mayor Allen's legacy, the College champions research, teaching, and service that encompass Mayor Allen's visionary urban policies and his values of social courage, social justice, and ethical action.
The Legacy Awards are supported through the generosity of Col. Stephen and Mrs. Pamela Hall.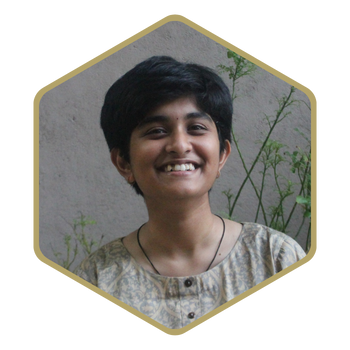 Natasha Valluri, B.S. Computational Media
Born and raised in Hyderabad, India, Natasha Valluri is an intersectional feminist and paneer enthusiast studying computational media at Georgia Tech. She believes in declaring missions, not majors, and works in the intersection of computer science, design, and social good to make education accessible, inclusive, and personalized all over the world. At Georgia Tech, she has been involved with Pride Alliance, the undergraduate LGBTQIA+ organization, to create designs and curate events that foster community. She is currently at Bits of Good, where she handles operations and community for the student-run organization that partners with non-profit organizations across Atlanta to build technology-oriented solutions to their problems.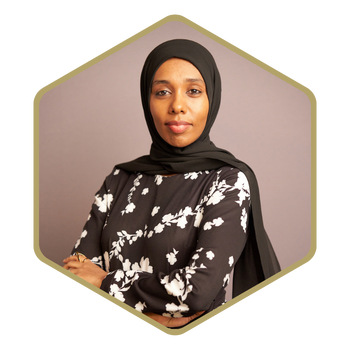 Zinet Kemal, M.S. in Cybersecurity
Zinet Kemal, an immigrant and mother of four, successfully changed her career from the legal field to an award-winning cybersecurity practitioner and children's book author. She is currently pursuing her M.S. in Cybersecurity at Georgia Tech while working for a Fortune 500 organization as a cloud security engineer. Kemal, inspired by her own children, published two award-winning children's books. Proud in Her Hijab, on girls' empowerment, and Oh, No ... Hacked Again on teaching kids about online security and to spark interest in young readers, to consider cybersecurity as an exciting meaningful career option. She serves in a non-profit organization, Black Girls in Cyber, as a community outreach director with a mission to transition women of color into entry-level cybersecurity, privacy & STEM careers.
Willie Pearson, Jr., Regents' Professor and Professor of Sociology
Willie Pearson, Jr., is Regents' Professor and Professor of Sociology in the School of History and Sociology. Prior to joining the School as Chair in July 2001, he held a distinguished appointment as Wake Forest Professor of Sociology at Wake Forest University. In 2001, he was elected to a lifetime appointment as a National Associate of the National Academy of Science. He is the author or co-editor of 10 books and monographs and numerous articles and chapters.
Pearson serves or has served on advisory committees and advisory boards at the American Sociological Association, National Institutes of Health, National Science Foundation, American Chemical Society, Burroughs Wellcome Fund, Graduate Records Examination Board, Sloan Foundation, Sigma XI, and the National Research Council/National Academies of Science, Engineering and Medicine.
The Dean's Appreciation Award
The Dean's Appreciation Award signals the importance of teaching, research, and service in the Ivan Allen College of Liberal Arts and the value of an educational experience informed by the ideals of Mayor Ivan Allen Jr. The award honors individuals associated with the College who have made extraordinary contributions to its advancement, reputation, and mission. Recipients of the award, through their affiliation, work, or witness, have become notable members of the Ivan Allen College community.
Roberta M. Berry is an associate professor of Public Policy at Georgia Tech and is jointly appointed as professor of Science and Technology Law, Policy, and Ethics at Georgia State University College of Law. Her research focuses on bioethics, health law and policy, and the legal, ethical, and policy implications of bioscience and biotechnology research and innovation. A secondary research focus is pedagogical approaches to cultivating complex problem solving skills. She has taught undergraduate and graduate courses that span these research areas, including graduate courses that enroll Georgia Tech graduate students and Georgia State law students. Berry is currently serving as the director of the Georgia Tech Honors Program.
Berry's publications include two books, The Ethics of Genetic Engineering and A Health Law Reader: An Interdisciplinary Approach. She has authored a number of articles and book chapters, including the award-winning, co-authored article "The Absent Professor: Why We Don't Teach Research Ethics and What to Do about It" (Johnson Institute for Responsible Leadership) and "The Human Genome Project and the End of Insurance" (reprinted in National Insurance Law Review, A Compilation of Significant Articles on Insurance).
Berry was principal investigator for a National Science Foundation grant focusing on ethically contentious issues in bioscience and biotechnology and multidisciplinary, active-learning pedagogy to cultivate the capacity of future professionals to address these issues. She is a member of the editorial board of HealthCare Ethics Committee Forum and has served on National Science Foundation Advisory Panels and Site Visit Teams. She has also served as an external reviewer for Cambridge University Press, Aspen Publishers (legal), the National Science Foundation, the Wellcome Trust (U.K.), and several journals.
Her recognitions include: Class of 1940 W. Howard Ector Outstanding Teacher Award (Georgia Tech 2005); Ivan Allen Jr. Faculty Legacy Award (Ivan Allen College of Liberal Arts 2004); and Outstanding Faculty Member (Student Government Association 2001).