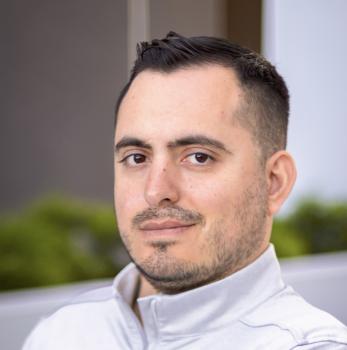 Ignacio Montoya
Degree
Bachelor of Business Administration, Georgia State University, commissioned as Second Lieutenant from Georgia Tech Air Force ROTC, M.S. Biomedical Innovation and Development
Career
Chief Scientific Officer at HINRI Labs in Los Angeles
1. What do you do?
As a spinal cord injury researcher and subject, I am committed to reversing severe chronic paralysis through example and improving care for paralysis patients around the world. In addition to this, I am also involved in creating the framework for biomedically-assisted, outcome-measured independence in space exploration.
My personal experience as a Cuban-born fighter pilot candidate selected by the U.S. Air Force, who became paralyzed from the chest down, including one arm, has inspired me to dedicate the last decade to achieving biomedical breakthroughs that can transform lives. At the Rancho Los Amigos National Rehabilitation Center in Downey, California, I work closely every day with Dr. Reggie Edgerton to develop cutting-edge protocols that use neuromodulation and effort-induced, repetitive activity-based training patterns to promote functional improvements and independence by engaging sensory-maximized proprioception.
Through self-experimentation, I have optimized my neuro-recovery potentials, task-specific reorganization, and the formation of new pathways to achieve automaticity through repetitive habit. My approach has led to remarkable improvements in my stepping abilities and efficiency in an exoskeleton, reflex sensitivity, bladder and bowel voiding detection, spatial awareness, and other musculoskeletal improvements, significantly enhancing my quality of life and eliminating all secondary medical complications. It allows me to share with other patients my experience.
In addition to my research efforts, I am committed to promoting and creating accessibility for individuals with mobility impairments. I strive to make previously inaccessible activities possible, and my current work focuses on creating the safest and most practical accessibility in space flight, even if it requires biomedically-integrated assistance to achieve the most user-driven independence.
2. What's the coolest part of your job?
The coolest part about my job is that through my work, I am helping lead an entire field and movement through example and helping to demonstrate to the world that through the core principles of love, faith, and perseverance, nothing is inaccessible, and nothing is impossible. The only limits in life are those we believe in and put on ourselves, and that's what I've dedicated my life to demonstrate.
Overall, the absolute coolest part of my job is really being able to make a real difference in people's lives and pave the way for a more inclusive future. The fight to reverse paralysis is not just about the physical; it is actually more so about the mental. Reversing the mental paralysis of hopelessness is the key to any type of neuro-recovery.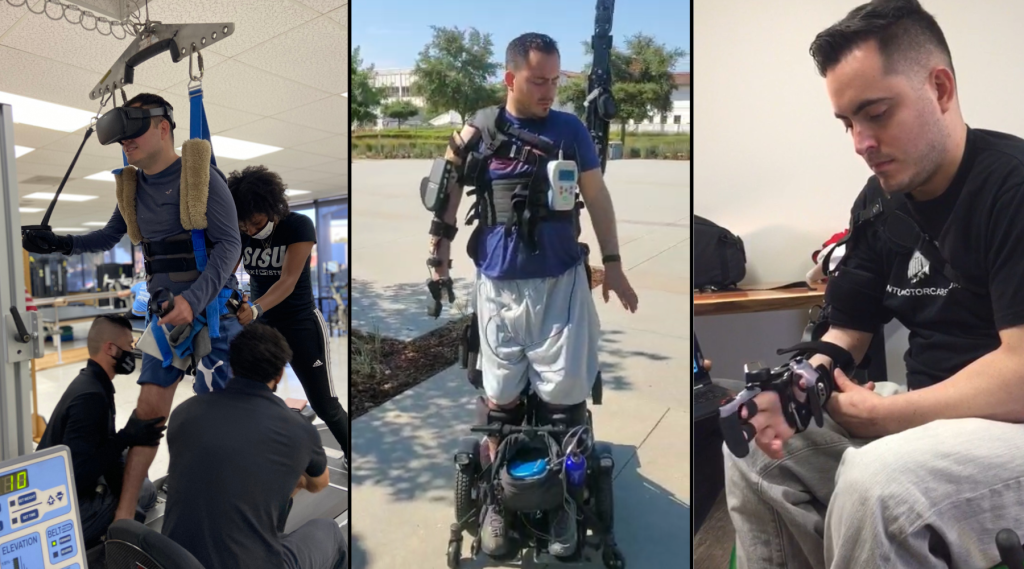 3. Why are you passionate about it?
As a spinal cord injury researcher and subject, I am passionate about my work because I have experienced firsthand the devastating effects of paralysis and the lack of effective treatments. I am driven by a desire to change the hopeless standard of care for paralysis and to improve the lives of individuals with mobility impairments.
Additionally, the opportunity to work on cutting-edge protocols and research experiments with a world-renowned researcher and to optimize my own neuro-recovery potential through self-experimentation is an incredibly fulfilling and rewarding experience. Knowing that my work also has the potential to create accessibility and independence for individuals with mobility impairments, including in the groundbreaking field of space exploration, only fuels my passion and dedication to this important work. If we can make space accessible, then we can make universal accessibility, and that starts with this entire planet, not just the U.S.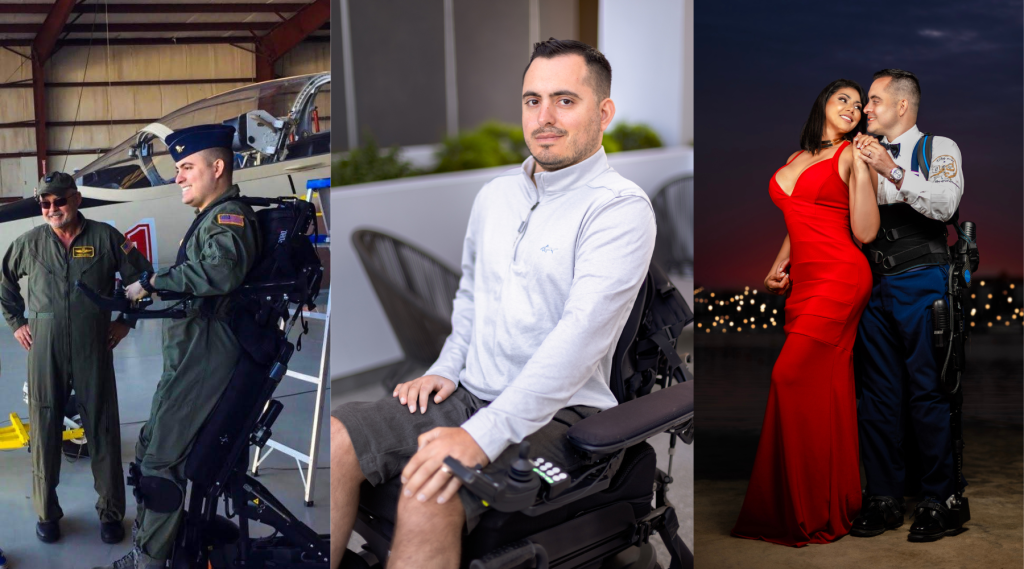 4. Which skills from Georgia Tech and your IAC degree have helped you be successful in this career?
My time completing the Air Force ROTC program at Georgia Tech helped me develop strong leadership, communication, and problem-solving skills. In addition, implementing the OODA (observe, orient, decide, act) loop in decision-making has been a valuable tool.
My biomedical innovation and development degree also provided me with a solid foundation in research methodology and medical device design. These skills have been crucial in my current pathokinesiology and research career, allowing me to work on cutting-edge protocols and develop innovative treatments for paralysis.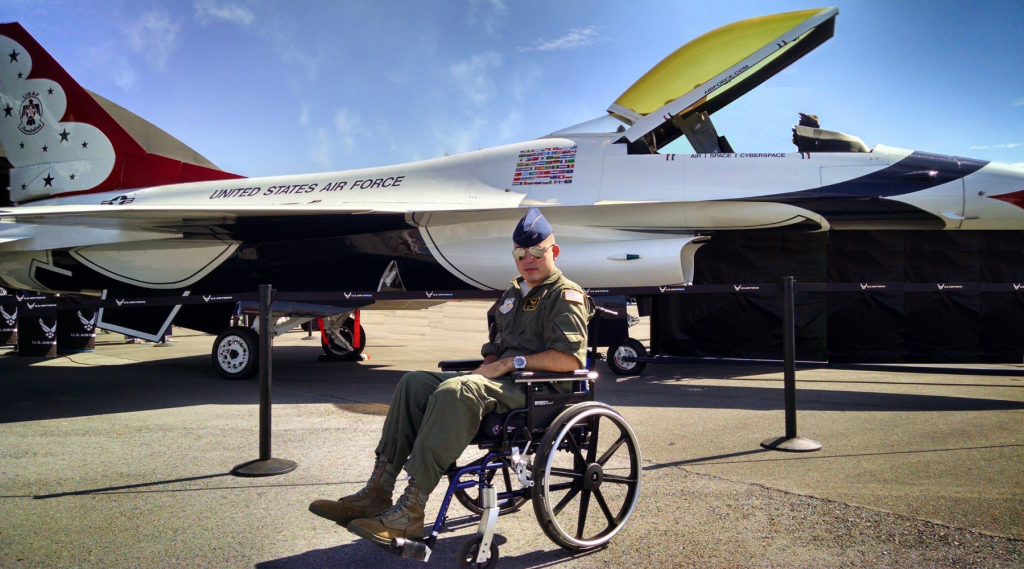 5. What's your #1 tip for students and alumni interested in your field?
As someone deeply passionate about the field of biomedical innovation and development, my #1 tip for students and alumni interested in this area is to never lose sight of the end goal - helping people. Keep in mind that the work you do has the potential to positively impact and transform countless lives; let that be your driving force.
Additionally, stay curious, be passionate, and never stop learning. This field is constantly evolving, and staying up-to-date on the latest advancements and technologies will help you stay ahead of the game and make the biggest impact possible. I was once dead for 15 minutes, in a coma for three months, and paralyzed from the chest down with the most severe neurological injuries imaginable. Seven years after my accident, I was flying an L-39 Albatross fighter jet with my childhood hero, fighter pilot Maj. Orestes Lorenzo, right after graduating top of my class from Georgia Tech's incredible Biomedical Innovation and Development program.
With love, faith, and perseverance, everything is absolutely possible. You just have to first believe. It starts with believing in yourself.
Ignacio Montoya is the 2023 Air Force ROTC Distinguished Alumni Award recipient. Meet more of our Distinguished Alumni Award winners!