'The Men Were in Earnest' - 100 Years of ROTC at Georgia Tech
From their roots in a student-run Signal Corps begun in 1915, Georgia Tech's Reserve Officers' Training Corps programs have trained thousands of leaders.
Event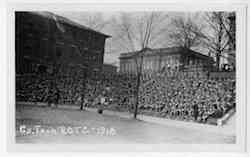 ROTC Motivational Run
Georgia Tech ROTC Through the Years
ROTC at Georgia Tech is turning 100 years old. Look back through the years and see how some things have changed, while others have not.
Event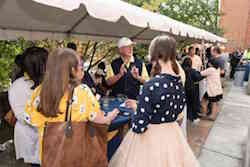 100 Years of ROTC at Georgia Tech