Eleven Ivan Allen College of Liberal Arts faculty members will be promoted to associate professor or professor effective Aug. 1.
Promoted to professor:
Stéphanie Boulard, School of Modern Languages
Boulard specializes in 19th to 21st-century French literature with a particular emphasis on the novel and visual arts, including the relations between word and image, aesthetic and political dimensions in literary and artistic thinking, and the notion of transgression in literature and the arts. Boulard is a recognized expert in Hugolian studies. Her groundbreaking monograph, Rouge Hugo, the first comprehensive examination of the death penalty and the guillotine in Victor Hugo's writings and drawings, appeared with Septentrion in 2014. Her co-authored volume Hugographies, which explores figurations of the alphabet in Victor Hugo's texts and drawings and features unpublished drawings from Hugo, with Hermann (2022). Boulard's expertise includes word and image studies, feminine writing, and contemporary critical theory. She also co-edited the volume Ententes-A partir d'Hélène Cixous (Presses Universitaires de la Sorbonne-Nouvelle, 2019).
During her 16 years at Georgia Tech, she served as French Program Director for the School of Modern Languages, directed innovative study abroad programs in Paris and Metz, France, and created the French Speaker Series. She is the recipient of Georgia Tech's 2019 Faces of Inclusive Excellence Award and the current co-curator of the Global Media Fest, which invites prominent filmmakers to campus to discuss their works through the lens of sustainable development.
Kelly Comfort, School of Modern Languages
A specialist in transatlantic modernisms, Comfort published the monograph European Aestheticism and Spanish American Modernismo (Palgrave, 2011) and the edited volume Art and Life in Aestheticism (Palgrave, 2008). Her textbook and anthology, Cien años de identidad: Introducción a la literatura latinoamerican del siglo XX (Georgetown University Press), received the 2019 "Most Promising New Textbook Award" from the Textbook & Academic Authors Association. Her impactful contributions to the fields of urban studies and flânerie studies include two co-edited volumes — Twenty-First Century Flânerie: From Social Distance to Social Justice (South Atlantic Review, 2022) and New Directions in Flânerie: Global Perspectives for the Twenty-First Century (Routledge, 2021)—as well as numerous articles and book chapters.
Comfort has been a leader in study abroad program building, serving as co-director of the Spain: Language for Business and Technology Program and Director of the Serve-Learn-Sustain in Spain and Salud in Spain Programs. She is also a pioneer in service-learning education, having designed courses in Spanish Service-Learning, Hispanic Community Internship, and Service-Learning Abroad. Comfort has received numerous teaching awards, including the University System of Georgia Board of Regents Teaching Excellence Award in 2014. She is currently editing the textbook A Global Humanities Approach to the United Nations' Sustainable Development Goals: Understanding Planet, People, and Prosperity (forthcoming with Routledge), which includes chapter contributions from eleven colleagues in the School of Modern Languages.
Aaron Levine, School of Public Policy
Levine is associate dean for Research and Outreach in the Ivan Allen College of Liberal Arts and a guest researcher in the Division of Reproductive Health at the Centers for Disease Control and Prevention. His research focuses on the intersection between public policy and bioethics. Much of his work has examined the development of stem-cell science, particularly research using human embryonic stem cells, and the translation of novel cell therapies. He also writes extensively on the oversight of contentious areas of medicine, such as assisted reproductive technology.
He leads ethics and policy research for the NSF Engineering Research Center for Cell Manufacturing Technologies. He served as co-director for the Engineering Workforce Development for the center from its inception in 2017 through late 2022. He is vice chair for bioethics on the International Society for Cell Therapy's Committee on the Ethics of Cell and Gene Therapy and recently completed a three-year term as an elected member of the Board of Directors of the American Society for Bioethics and Humanities. He is also a longtime member of the International Society for Stem Cell Research, the Association for Public Policy Analysis and Management, and the American Association for the Advancement of Science. In 2012, he received an NSF CAREER award to examine the impact of ethical controversy on graduate science education and the development of scientific careers.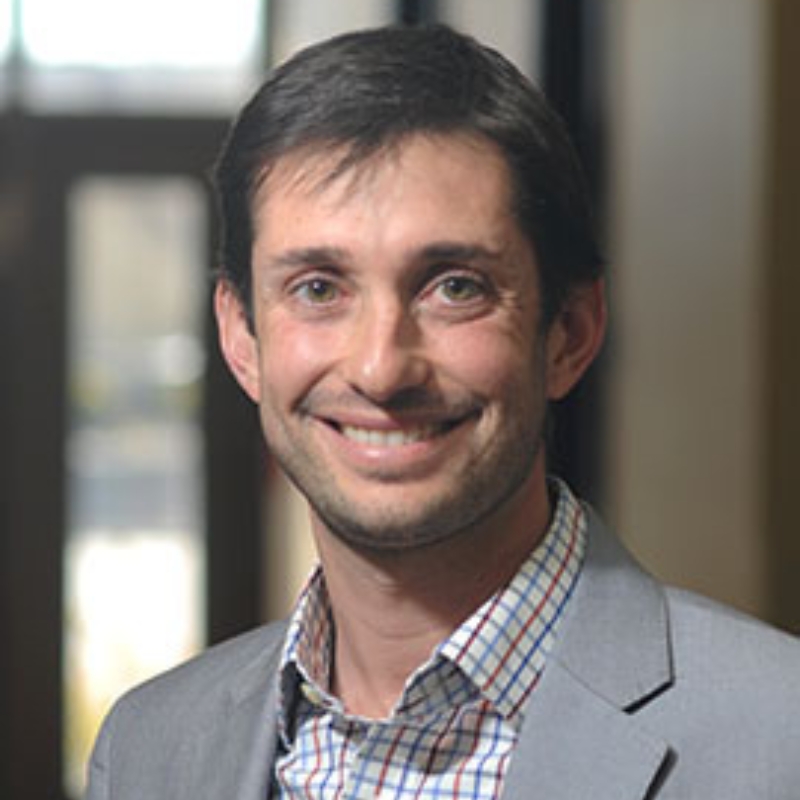 Daniel Matisoff, School of Public Policy
Matisoff teaches and conducts research in public policy, energy policy, and corporate sustainability. His research focuses on the effectiveness and efficiency of comparative approaches to addressing environmental problems and the adoption and diffusion of energy technologies and policies. Some of his current research interests include: evaluating the effectiveness of voluntary eco-labeling programs; the effectiveness of incentives for solar electricity; the adoption of smart grid technologies and policies; and the impact of large-scale solar adoption on consumer rates and bills. His book Ecolabels, Innovation, and Green Market Transformation: Learning to LEED was released in October 2022 with Cambridge University Press.
Matisoff is a fellow with the Brook Byers Institute for Sustainability and is affiliated with the Strategic Energy Institute and Center for Urban Innovation. He directs (and helped found) the Sustainable Energy & Environmental Management Masters' and Certificate Programs. Over his 13 years at Georgia Tech, he has participated in a wide range of funded research and has published 33 articles in 27 different academic journals. He serves on the editorial board of Business Strategy & Environment; Organization and Environment; and Business & Society.
Michael Nitsche, School of Literature, Media, and Communication
Nitsche's research combines elements of craft and performance to develop novel media and interaction designs. Most of this work is situated in human computer interaction and media studies but it is inherently interdisciplinary. He founded the Digital World & Image Group, which is the home for his research projects that combines theoretical analysis and practical experiments.
His collaborations include work with the National Film and Television School London, Sony Computer Entertainment Europe, Turner Broadcasting, Alcatel Lucent, and others. The research has been supported by NSF, NEH, and industry grants. Nitsche holds a PhD in Architecture from the University of Cambridge and his publications include the books Video Game Spaces (MIT Press, 2009), The Machinima Reader co-edited with Henry Lowood (MIT Press, 2011) (), and Vital Media (MIT Press, 2022). Since 2015 he is co-editor of the Taylor&Francis journal Digital Creativity.
Promoted to associate professor and awarded tenure: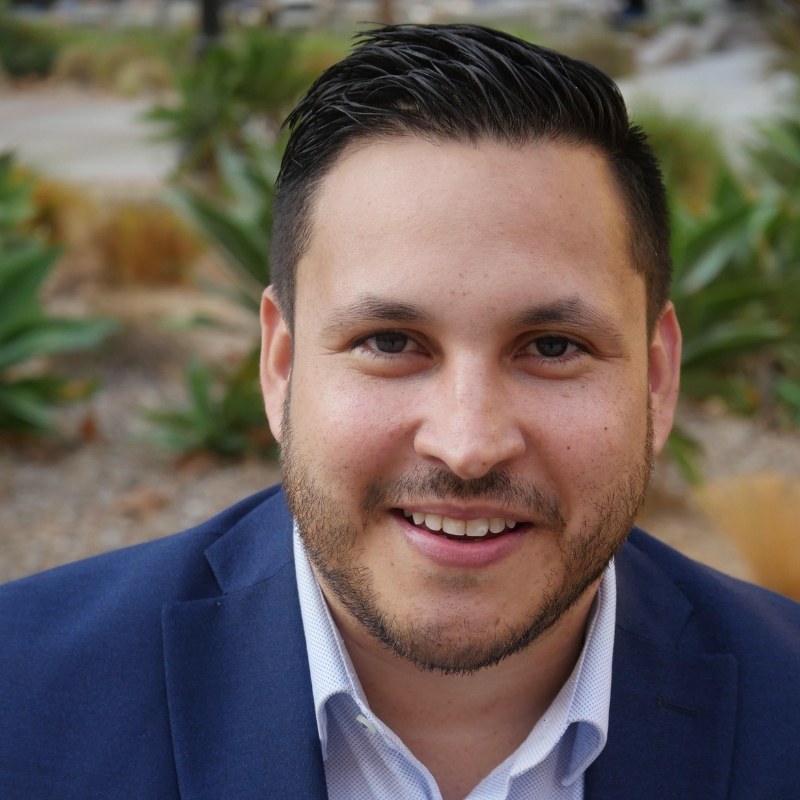 Omar Asensio, School of Public Policy
Asensio's research focuses on the intersection of big data and public policy, with applications to energy systems and consumer behavior, smart cities, and machine learning in transportation and electric mobility. He directs the Data Science & Policy Lab at Georgia Tech, where he collaborates with the private sector and city governments on data innovation in policy analysis and impact evaluation. He is a faculty affiliate at the Institute for Data Engineering and Science, the Machine Learning Center, and the Strategic Energy Institute.
Asensio's research has been published in leading journals such as Nature Energy, Nature Sustainability, and Proceedings of the National Academies of Sciences. His work uses statistical and computational tools to advance our understanding of how large-scale data and field experiments can be used to increase participation in civic processes, while addressing pressing resource conservation and environmental sustainability challenges. Asensio's research also has been featured in policy advisory communications for COP26 and the Glasgow Climate Pact, the European Commission, NSF Public Affairs, and national governments — including the U.K., and the IndiaAI initiative. He is a recipient of the NSF CAREER award and is a member of the National Academies of Sciences, Engineering, and Medicine New Voices 2021 cohort.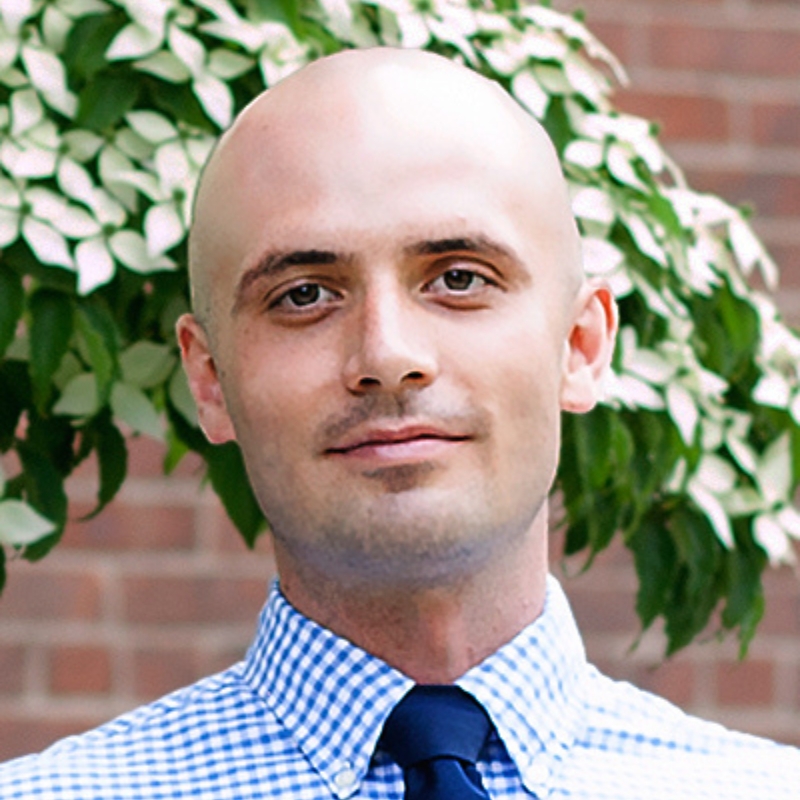 Allen Hyde, School of History and Sociology
Hyde is a quantitative scholar whose main research areas are stratification and inequality, urban sociology, work and occupations, and immigration. He has published research on the effects of financialization on income inequality in affluent nations, the relationship between immigration and earnings inequality in small towns and major metropolitan areas in the United States, discrimination in job hiring, and the effects of the Great Recession on the college earnings premium (or the earnings gap between those who have and do not have a college degree).
Hyde is conducting research on the effects of race/ethnicity and immigration status on homeownership; social and demographic change in Clarkston, which is known as the most diverse square mile in America; and flood and heat vulnerability's relationship to social vulnerability in neighborhoods of Savannah. He has published research articles in journals such as Social Science Research, Research in Social Stratification and Mobility, Social Currents, Environmental Sociology, Sociological Inquiry, and Sociological Perspectives.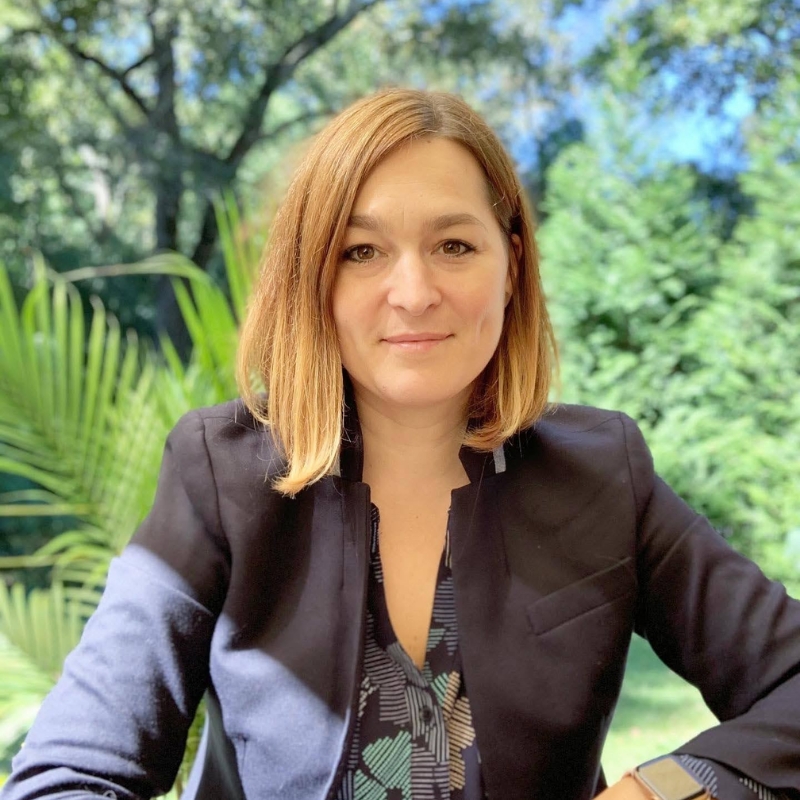 Andrea Jonsson, School of Modern Languages
Jonsson's research traces connections between voice, text, and affect in contemporary culture, literature, music, and media. In her research in interdisciplinary voice and performance studies, she focuses primarily on the way women's voices afford productive ways to rethink hegemonies of language. An award-winning teacher, Jonsson has created courses that examine the connections between popular culture and critical theory. Her courses focus on professor-structured but student-led discussion, debate, and research.
Her co-authored book with Heather Warren-Crow (2021, The University of Minnesota Press) is entitled Young-Girls in Echoland: #Theorizing Tiqqun and examines recent performative responses to the 2001 political pamphlet Preliminary Materials for a Theory of the Young-Girl by the semi-anonymous group Tiqqun. Her current book project Amplified Intimacy: Voicing French Feminisms in Contemporary Pop Culture (under contract with Liverpool University Press) examines how women use vocal intimacy to redefine soundscapes historically dominated by men in music, comedy, podcasts, performance, and immersive media.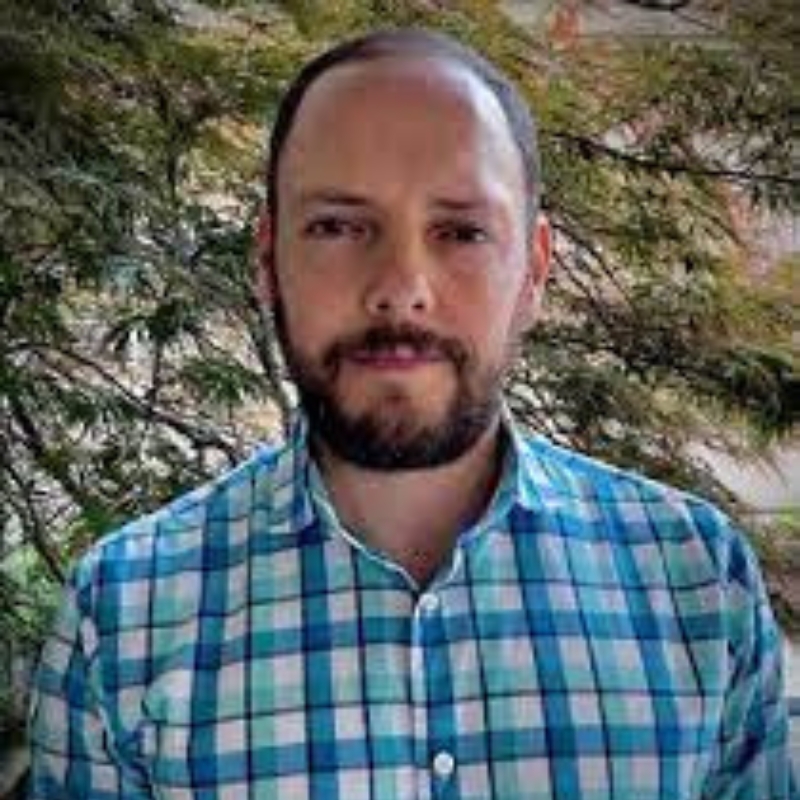 Germán Vergara, School of History and Sociology
Vergara specializes in environmental and Latin American history. His research and teaching explore environmental change, animal history, energy regimes, and the ecological problems of capitalisms and industrialization in Latin America over the past two centuries within a global context. His book Fueling Mexico: Energy and Environment, 1850-1950 (Cambridge University Press, 2021) examines how and why modern Mexico transitioned from an agrarian society powered by animal muscle, water, and wood to a fossil-fueled industrial society.
Vergara has published on energy and animal history and has forthcoming articles on the environmental history of mining and species extinctions. He co-edited and co-authored the Forum "Extinction and Its Interventions in the Americas" for the journal Environmental History in 2022. He was recently selected as the 2022-23 Cisneros Visiting Scholar of the David Rockefeller Center for Latin American Studies at Harvard University, where he has been working on his second book project, Becoming History: Species Extinctions and Capitalism in Latin America Since 1800.
Amanda Weiss, School of Modern Languages
Weiss teaches courses on Japanese media and society. She is editor and founder of Hivemind: Global Speculative Fiction, a science fiction and fantasy magazine with a focus on language and culture. She also leads a VIP, or Vertically Integrated Project, in East Asian Media.
Weiss received a Ph.D. in Information Studies from the University of Tokyo in 2015. Her research centers on issues of Chinese and Japanese cinema, transnational film, collective memory, cultural studies, and media studies. Her forthcoming book, Han Heroes and Yamato Warriors: Competing Masculinities in Chinese and Japanese War Cinema (Hong Kong University Press, 2023), explores the contemporary East Asian remembrance of WWII. Weiss is also completing an anthology on New Asian Fantasy with co-editors Ploi Pirapokin and Silvia Park.
Promoted to associate professor:
Casey Wichman, School of Economics
Wichman is an applied microeconomist working on issues at the intersection of environmental and public economics. His research focuses on how people interact with the natural and built environment, and what that behavior reveals about the value of environmental amenities. His research spans water and energy demand, valuation of environmental resources and infrastructure, urban transportation, public goods provision, demand for outdoor recreation, and climate change. Methodologically, he relies on the application of program evaluation techniques, often using large micro-data sets, to estimate causal effects of environmental policies on economic behavior.
Wichman is also a university fellow at Resources for the Future and serves on the editorial boards of the Journal of Environmental Economics and Management and Resource and Energy Economics. Prior to Georgia Tech, Wichman served as the Research Director of the Energy and Environment Lab at the University of Chicago and as a Fellow at Resources for the Future, an environmental economics think tank in Washington, DC. He received his Ph.D. from the University of Maryland in 2015, and his doctoral work earned outstanding doctoral dissertation awards from both the Association of Environmental and Resource Economists and the Association of Agricultural and Applied Economists.