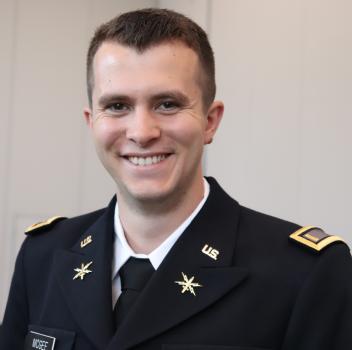 2nd Lt. Zach McGee
Degree
B.S. Computer Science, M.S. Cybersecurity
Career
Cyber Officer in the U.S. Army, Fort Gordon, Georgia
1. What do you do?
I am currently going through extensive training to be able to plan, direct, and conduct offensive cyber operations against our nation's adversaries in order to defend our nation's networks in cyberspace. The job is highly technical, with a range of complex problems to solve.
2. What's the coolest part of your job?
The exceptionally knowledgeable and experienced individuals that I have the opportunity to work with. Every day I am able to learn new things from those around me and hear some great stories from their experiences.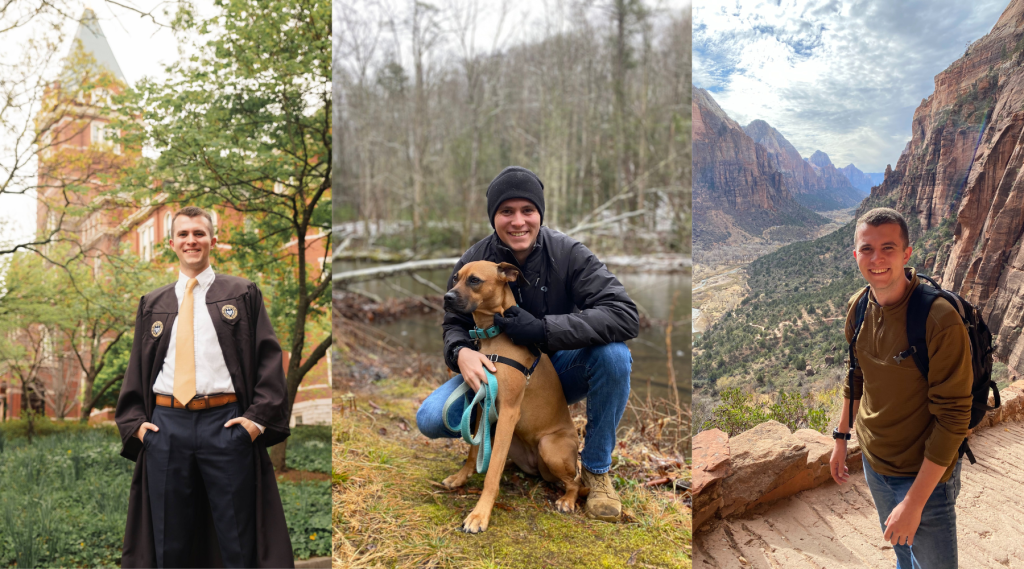 3. Why are you passionate about it?
I am passionate about solving problems and improving things. This passion is what drew me to both computers and leadership. Computers give me the opportunity to solve complex problems in an ever-evolving domain that allows me to incrementally improve whatever it is I am working on. Similarly, leadership gives me the opportunity to lead people to solve problems as well as solve problems that affect those people. The neat thing about leadership is it not only gives me the opportunity to solve problems and improve things but the responsibility to.
4. Which skills from Georgia Tech and your IAC degree have helped you be successful in this career?
Georgia Tech and the Army ROTC program at Ivan Allen College set me up with a variety of skills and knowledge that have enabled my success, including leadership, learning, time management, and technical understanding. The ROTC program gave me some great leadership experience and mentorship that has prepared me to be an army officer. Georgia Tech not only taught me an in-depth understanding of computers but also taught me how to learn and manage my time.
5. What's your #1 tip for students and alumni interested in your field?
The cyber field is big, with many potential paths to take and technologies to learn. This can be overwhelming, and understandably so. The best thing someone can do is start with one thing that interests them and find a related course to take or certificate to study for. Focus on learning one thing at a time, building on whatever knowledge base they have. They can look for mentors to help guide them and keep them on track as they build their knowledge and credentials.
Zach McGee is the 2023 Army ROTC Distinguished Alumni Award recipient. Meet more of our Distinguished Alumni Award winners!