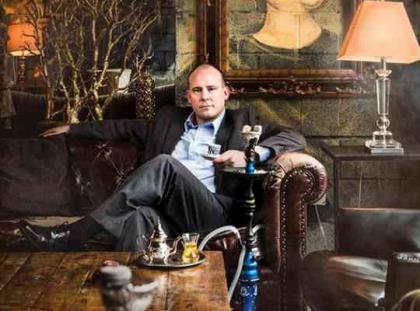 Johnny Jones
Degree
B.S. International Affairs, 2002
Career
Career Foreign Service Officer, U.S. Department of State
Ever the Diplomat
How Johnny Jones, BS INTA, spent his career traveling the globe, meeting new people, and focusing on the consequences of U.S. foreign policy objectives in the Middle East.
If you ask Johnny Jones what Cairo is like, he'll tell you it's noisy, crowded, dirty, gritty and unpredictable. And he'll tell you it's everything he could want.
From Baghdad to Cairo to Islamabad, Jones has traveled the globe for over a decade, serving in some of the world's most challenging locales. He's spent his career meeting new people, speaking different languages, learning about other religions and, ultimately, focusing on the consequences of U.S. foreign policy objectives in the Middle East.
What I enjoyed about the opportunity is to serve in these places was that it was more than just the chance to sightsee or taste new foods. It was a chance to learn about the political implications for the relationship between those countries and the U.S.
Challenges While Serving As A Diplomat
Jones wasn't one to shy away from a challenge—he was proud to serve in parts of the world where it was extremely difficult for the U.S. to achieve its foreign policy objectives. "I knew that, by 2008, many experts disagreed on the way forward in Iraq, but I also knew that we needed people willing to serve there despite the disagreements on the issues," he says.
Foreign services officers like Jones aid American citizens in trouble overseas, coordinate counterterrorism programs and manage aid to distressed countries. They also draft policy documents, serve as advocates for U.S. positions on a number of issues and build professional relationships with their foreign counterparts. While serving as a diplomat in Iraq, his work focused on implementing strategies for transitioning from a U.S. military-led security to Iraqi-led security efforts throughout the country, as well as evaluating the importance of inclusive Iraqi national elections.
He went on to a new post in Cairo in 2010—a city with a rich history and plenty of mosques, museums, cafes and shops, but also with plenty of pollution, traffic, economic hardship and political unrest. Jones was unfazed.
"If there is more to experience and more to appreciate, then that is what I'm looking for regarding my work and the main reason I'm there in the first place," Jones says.
He came to Cairo just before the Egyptian revolution, and after only serving a few months at the embassy, he was instructed to move his Jeep from the parking lot to the underground garage inside the compound as protests began near Tahrir Square. Jones and a few other officers spent the first two weeks of the revolution sleeping at the embassy and using the gym to shower. After pulling U.S. personnel and their families from homes scattered around the city for an evacuation, Jones and his colleagues worked in shifts to cover daily changes and updates to the political conditions in the country.
Security was a top priority. "Most of my skills from my war-zone experience were beneficial," Jones says. "We had to make sure we were aware of our surroundings at all times and avoid large crowds and certain areas of the city. But otherwise, the job remained the same—trying to understand what was going on in the region and putting it in historical and cultural context."
Jones then built on his experiences in Iraq and Egypt with yet another assignment in Pakistan. He arrived at a time when the relationship between the United States and Pakistan was at a low point given disagreements over issues like counterterrorism policy and national elections. It was his job to clarify how some of these political dynamics would affect the implementation of U.S. foreign policy.
During his most recent foreign posting at the U.S. embassy in Paris, Jones and his colleagues received commendations for their work following the January 2015 Charlie Hebdo terrorist attacks. He and his colleagues improved communications with their French counterparts to understand how and why the attacks occurred, find out what the United States could do to help, and to share the lessons our own law enforcement agencies had learned from past attacks on U.S. soil.
"Although these attacks were unprecedented and unsettling," Jones says, "it was amazing to witness the unity and solidarity that French citizens and world leaders showed in response to the people who wanted to attack a democratic way of life in a free and open society."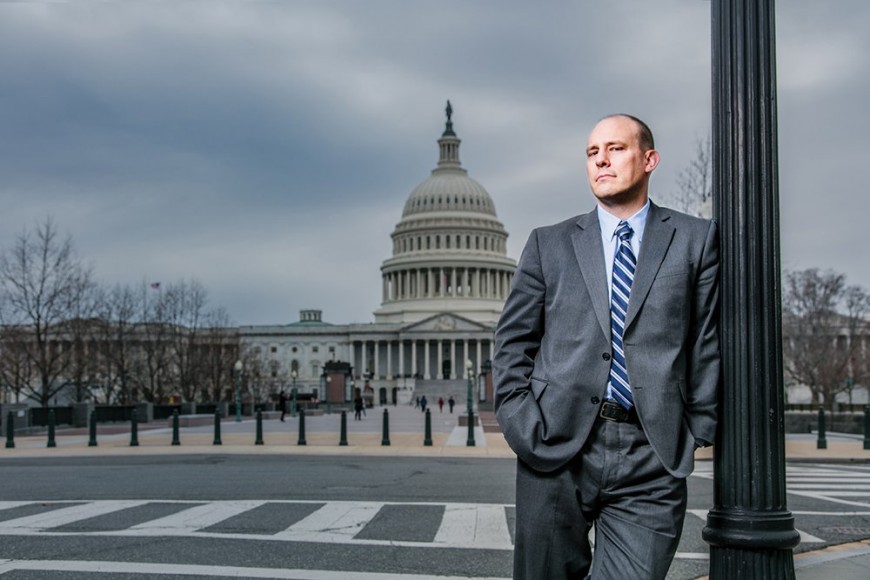 Current Directions
Currently posted at the Department of State in Washington, D.C., Jones supports U.S. embassies in Amman, Jordan, and Beirut, Lebanon, by communicating with senior leadership abroad and preparing briefings for leaders based in our nation's capital. Understanding the Syrian crisis and the instability created by the Islamic State in Jordan and Lebanon are also critical aspects of his job.
Jones recently earned a selective, five-year position as a junior-term member on the Council on Foreign Relations, which offers promising young leaders across different fields the opportunity to participate in a sustained conversation on international affairs and U.S. foreign policy.
The stateside appointment gives Jones more opportunities to visit family and friends, volunteer at his church and to be involved with his local Georgia Tech alumni chapter. He even finds some time to play soccer.
Jones credits his parents and his time at Georgia Tech for encouraging him to explore the world. Indeed, his experiences abroad have made Jones appreciative of his life in his native country, where he not only gets to eat southern food and watch Georgia Tech football games, but he has the freedom to speak his own language and practice his own spiritual and political views in an open and inclusive society. These intrinsic values aren't a given everywhere across the globe, especially in many of the countries where Jones served. And this motivates him to share those values with others through his work.
"So many other countries follow the lead of the United States and want to embrace everything that our society has to offer our citizens," Jones says. "That means we have a great influence, but it also means we have a great responsibility to be a leader on the international stage and to remain engaged diplomatically at all levels."
Jones Receives 2018 Distinguished Alumni Award
Johnny Jones, aluumnus in the Sam Nunn School of International Affairs at Georgia Institute of Technology, received the 2018 Distinguished Alumni Award on Wednesday, March 28, at the Historic Academy of Medicine. The awards celebrate excellence in the College community by honoring outstanding graduates of the College, current undergraduates, graduate students, and faculty, as well as our friends and supporters.
See remarks on the 2018 Distinguished Alumni Awards - Johnny Jones - International Affairs 2002 video.