With more than 300 faculty members, 25 research centers, and hundreds of students focused on understanding the human impacts of technology and progress, the Ivan Allen College of Liberal Arts is well-suited to tackling the critical challenges laid out in the 17 UN Sustainable Development Goals.
As Georgia Tech celebrates the 2023 SDG Action and Awareness Week, explore how the Ivan Allen College community has spent the last year turning these ideas into action through research, classes, alumni careers, and more.
UN SDG #1: End poverty in all its forms everywhere
Associate Professor Shatakshee Dhongde in the School of Economics is helping pioneer the concept of "multidimensional poverty." Her recent paper finds that people living in California, Texas, and Florida were more likely than other U.S. residents to experience multiple forms of deprivation, such as a lack of access to healthcare or affordable housing. These multiple deprivations combined to push many into a state of poverty that has not been picked up in official income-based measures.
Assistant Professor Lindsey Bullinger in the School of Public Policy recently examined how public policies affect children and families' health and well-being, especially low-income families. She has found that the 2021 expansion of the federal Child Tax Credit helped reduce child abuse and neglect — at least temporarily. Her previous work shows the benefits of medicare coverage versus private health insurance for low-income families. When they switched, the parents often saw lower out-of-pocket expenses for medical care. They appeared to gain the flexibility to take new jobs that provided more opportunities to tend to their children's educational needs.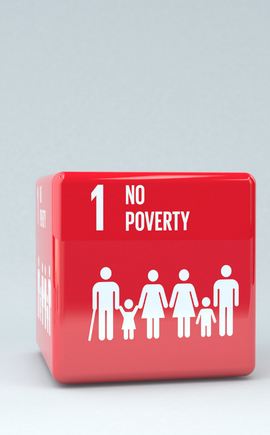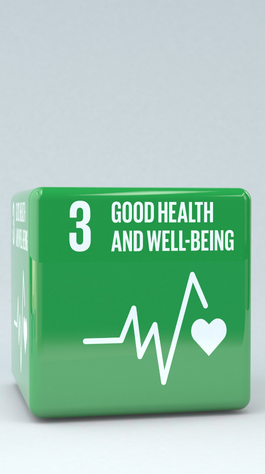 UN SDG #3: Ensure healthy lives and promote well-being for all at all ages
Health and well-being isn't just addressed in hospitals. An interdisciplinary team of Georgia Tech and Emory University researchers, including Associate Dean and Public Policy Professor Aaron Levine, are taking hopeful steps toward addressing disparities in tissue biomanufacturing to ensure that new technologies work effectively for all patients.
Meanwhile, research from the School of Economics is raising questions about medical interventions in pregnancy and whether some decisions by doctors may result in unnecessary preterm deliveries, according to Assistant Professor Daniel Dench, the paper's lead author. Published in the journal Pediatrics, the study is the first to examine pandemic-era birth data at scale.
Bullinger, the Public Policy professor, received a three-year, $439,547 grant to study how school-based health centers can help reduce the impact of opioid use on children. She is examining how the delivery of primary care, behavioral health, and preventive services within schools affects children experiencing adverse childhood experiences, including parental opioid use disorder.
UN SDG #4: Ensure inclusive and equitable quality education and promote lifelong learning opportunities for all
Instructional technology can promote inclusivity and engagement, as School of Economics Academic Professional Aselia Urmanbetova showed in earning the 2022 Class of 1934 Outstanding Innovative Use of Education Technology Award. Each year, the honor is bestowed upon a Georgia Tech faculty member who developed and instituted innovative techniques to improve the learning environment and the learning process, something Urmanbetova exemplifies daily in her work. The local and global impact of Urmanbetova's efforts and the thoughtfulness with which she designs materials for the interests and learning styles of students from every background set her apart, even at a technological institute such as Georgia Tech.
Public outreach is important too. Brian Magerko, professor in Georgia Tech's School of Literature, Media, and Communication with a dual appointment in the College of Computing, is part of a Georgia Tech-led team of researchers awarded a $1.7 million grant to foster artificial intelligence (AI) literacy among the public. The grant will support the transition of previously-created AI prototypes into public-facing exhibits that spark creativity and collaboration in learning about artificial intelligence. "We're really hoping to broaden people's perception of what AI is and engage with them in a different and very human way that enables them to understand and reflect on the different aspects of AI technologies in a more meaningful way," Magerko said.
In addition, the Atlanta Global Studies Center, a partnership between Georgia Tech and Georgia State University, received a four-year, $1.05 million grant from the U.S. Department of Education to fund the Center's innovative work at the intersection of language education and research, global cultural competency, and sustainability. The funding will support faculty projects supporting education and research on sustainability, curriculum development in language and international studies, community engagement, and K–12 programs, said Juan Carlos Rodriguez, professor at the Georgia Tech School of Modern Languages and co-director of the Center.
Kelly Comfort, associate professor of Spanish, and Britta Kallin, associate professor of German, recently joined Georgia Tech's new Undergraduate Sustainability Education Committee as the two representatives from the School of Modern Languages. Comfort's SDG-related work has included study abroad programs, global at-home programs, public talks, and more. Kallin's recent contributions have included teaching study abroad and SDG-related courses, several invited talks, a faculty workshop, and participation as an SDG fellow and a Serve-Learn-Sustain (SLS) fellow. Both have won teaching awards from SLS, as well. In addition, Comfort's forthcoming textbook titled A Global Humanities Approach to the United Nations' Sustainable Development Goals: Understanding Planet, People and Prosperity, features chapters from ten School of Modern Languages faculty members and lecturers.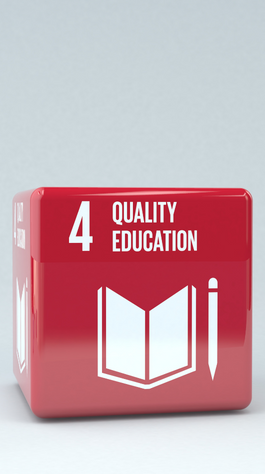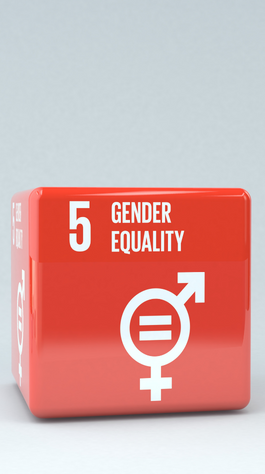 UN SDG #5: Achieve gender equality and empower all women and girls
Kaye Husbands Fealing, Dean and Ivan Allen Jr. Chair of the Ivan Allen College of Liberal Arts, has devoted much of her research to issues of gender equality, such as analyzing gender pay gaps at U.S. federal science agencies. She is currently serving a second three-year term as an appointed member of the National Science Foundation (NSF) Committee on Equal Opportunities in Science and Engineering, where she advises the NSF on ways to broaden opportunities for women, minorities, and disabled people in science, engineering, and related fields.
In a recent study, Whitney Buser, a senior academic professional in the School of Economics, explores the nature and causes of gender bias in student evaluations of teaching. "We hope this work will highlight the presence of gender bias and encourage the development of more objective teaching evaluation tools that take this dynamic into account," Buser said. "Eliminating or reducing gender bias in teaching evaluations could have an enormous impact on women and their ability to thrive in academia."
UN SDG #7: Ensure access to affordable, reliable, sustainable and modern energy for all
Georgia Tech teams took the top two places in the U.S. Department of Energy's JUMP into STEM Challenge national competition, where students compete in developing ideas to increase electrification, reduce energy use and carbon emissions, and create novel solutions to improve resiliency and sustainability of the built environment. Participation in the JUMP into STEM challenge is integrated into Assistant Professor Omar Isaac Asensio's PUBP 3042 Data Science & Policy course. His teams have won in at least one category four of the past five years.
Asensio is also a member of the "New Voices" cohort at the National Academies of Science, Engineering, and Medicine (NASEM), designed to bring diverse voices into the discussion on science and tech issues. He recently presented on justice and equity-focused energy policy at a NASEM webinar.
Equitable energy policy can also mean asking the people using it what they need. With the recent and rapid growth of distributed renewable technologies such as wind and solar power, a team including Marilyn Brown, Regents' Professor and Brook Byers Professor of Sustainable Systems in the School of Public Policy, is reimagining the planning paradigm for electric power infrastructure. The hope is to help shape new models that are better suited to community needs and include input and decision-making at the local level. Brown contributed substantially to the proposal's diversity, equity, and inclusion vision. "The goal is balanced growth and shared prosperity in the Atlanta metropolitan area by helping local communities and neighborhoods," Brown said.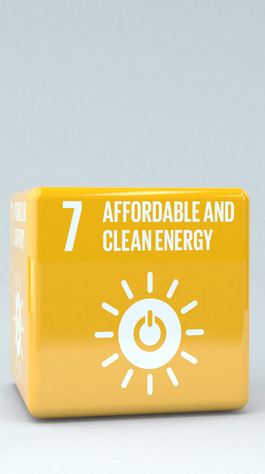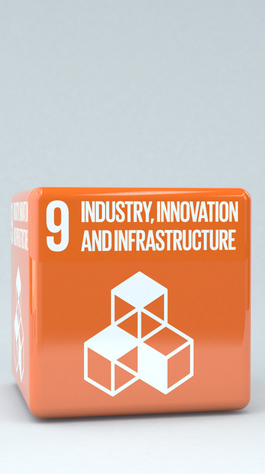 UN SDG Goal #9: Build resilient infrastructure, promote inclusive and sustainable industrialization and foster innovation
Ivan Allen College faculty are using their expertise to make innovation more inclusive. According to the latest biennial analysis of cell phone accessibility by Georgia Tech's Center for Advanced Communications Policy, the lack of easily replaceable batteries or access to Wireless Emergency Alert messages on some cell phones can be significant barriers for people with disabilities. "When I came into this space, that became very apparent to me," said Senior Policy Analyst Salimah LaForce. "Having accessible communications matters. It matters in their work. It matters in their education. It matters in their safety. And it matters in their daily lives, being able to get things done and keep in touch with those they care about."
Artificial intelligence is another groundbreaking problem-solving tool that can spark tremendous innovation. But it also carries risks, from bias baked into AI algorithms to its potential impacts on jobs and inequality. That's why two School of Public Policy professors, Justin Biddle and Philip Shapira, are part of the team engaged with the Georgia Artificial Intelligence Manufacturing Technology Corridor. The project recently received a $65-million grant from the U.S. Department of Commerce's Economic Development Administration to support a statewide initiative that combines artificial intelligence and manufacturing innovations with transformational workforce and outreach programs. "Our role is to help this big project anticipate some of the issues that might arise, which could involve bias, equity, human-machine relations, or other societal implications," Shapira said.
Daniel Matisoff, professor of public policy at Georgia Tech, illuminates the role and impact of green building ecolabels in his book Ecolabels, Innovation, and Green Market Transformation: Learning to LEED. "A central premise of the book is that early adopters, whether they are creating a demonstration project — such as Georgia Tech's own Kendeda Building — or adopting an ecolabel early on, produce positive information spillovers that help accelerate adoption of green technologies," Matisoff said. This book is the first to comprehensively assess the green building movement.
Georgia Tech students also are tackling the challenge of inclusive and sustainable infrastructure. A team of students led by School of Literature, Media, and Communication Associate Professor Nassim Parvin took part in the 2022 ACCelerate Festival in Washington, DC. They showcased a project called Heart Sense, a series of installations that visualizes biometric data such as heart rate and breath as participants engage in various listening and viewing activities. The visualization showcases how our bodies come into relation with each other and are in and of the environment, as they respond to our surroundings even when we are unaware of it.
School of Public Policy alumna Thema Monroe-White and Professor and Chair Cassidy Sugimoto received a grant from the National Science Foundation to investigate how structural racism harms science. The researchers will also seek to measure how including people of color and members of historically marginalized groups in the scientific workforce benefits the field as a whole. The grant will allow them to recruit a cohort of 12 fellows, consisting of doctoral students from various disciplines and countries. Together, the fellows will discuss how their lived experiences have influenced their research design.
And the work doesn't end in the classroom — Ivan Allen College alumni Jahnavi Phalkey confronts the question of inclusive science in her career. In a moment she called "serendipity" in 2017, Phalkey — science historian, teacher, author, filmmaker, and proud alumna of the School of History and Sociology — accepted an appointment as the founding director of Science Gallery Bengaluru. Phalkey came into the project with a vision to democratize access to knowledge in her country, expanding that dynamic edge where science, academia, research, and the public can meet. Building from the ground up, she created the first public lab space in India, supporting research and public engagement in the natural sciences, social sciences, engineering, and the arts.
UN SDG #10: Reduce inequality within and among countries
Pollution doesn't affect everyone equally. That's why the Center for Sustainable Communities — led by School of Public Policy alumnus Garry Harris, MSEEM 2022 — received a $498,401 grant from the U.S. Environmental Protection Agency to install air quality monitoring stations at south metro schools located in minority and low-income communities near highways. "Low-income and minority communities are often located near major sources of pollution. There's growing evidence that these pollutants affect cognition and learning, potentially leading to worse educational outcomes," said School of Economics Assistant Professor Dylan Brewer, who will work on the project with colleagues Daniel Dench and Laura Taylor. "The more we know about these effects, the more we can do to mitigate the problems here in Atlanta and around the world," Brewer said.
Reducing inequality needs professionals trained to see and address it. That's why Ivan Allen College launched a new Master of Science in Global Development. The interdisciplinary program is run by the School of Economics, the Sam Nunn School of International Affairs, and the School of City and Regional Planning in the College of Design. It was developed in response to the growing challenges of rapid urbanization, climate change, and increasing inequality in cities of developing regions, and aims to prepare students to address challenges such as infrastructure provision, poverty reduction, and more.
In a similar vein, the Development Studies Program in Ivan Allen College hosts an annual South East Exchange of Development Studies (SEEDS) Conference, which seeks papers based on the theme of the UN Sustainable Development Goals.
Additionally, many Modern Languages faculty have been involved in organizing and facilitating the annual Global Media Fest, which focuses on sustainability across languages and cultures and has led to major funding grants for the School. The 2023 festival will explore SDG #10, reduced inequalities within and among countries, and will run from Monday, April 17 to Sunday, April 23.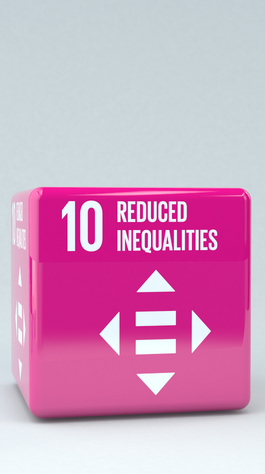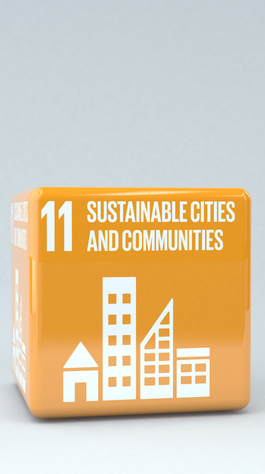 UN SDG #11: Make cities and human settlements inclusive, safe, resilient, and sustainable
Georgia Tech and the City of Atlanta Office of the Mayor have partnered to launch the Center for Urban Research, housed in the School of Public Policy. It will focus on developing collaborative solutions to address socio-economic inequities in urban areas, connecting academic expertise across the state to work being done on the ground. The Center's mission is to build mutually beneficial partnerships with university, community, non-profit and municipal leaders across the city to support community resilience and sustainability, leverage private and philanthropic investment for research and programming, provide policy analysis and recommendations, and increase non-profit capacity.
Researchers in the School of Public Policy have found that banning e-scooters may reduce sidewalk congestion and keep would-be riders and pedestrians safer, but it comes at a cost. In a study examining the impact of Atlanta's 2019 ban on e-scooters and e-bikes in the city, Assistant Professor Omar Asensio and his team in Georgia Tech's Data Science and Policy Lab found that average commute times increased by about 10%. Travel to stadium events such as soccer games increased by almost 12 minutes per trip, or 37%, while the ban was in effect. Expanding the scope of their study, Asensio estimates that e-scooters, e-bikes, and other micro-mobility options can save an average of 17.4% in travel time for drivers nationally.
Our impact spreads beyond Atlanta to the coastal city of Savannah, Georgia, where researchers want to make communities safer from future storms by teaching local youth how to strengthen their communities against such threats. In a presentation at the Smithsonian Institution, Allen Hyde, assistant professor in the School of History and Sociology, discussed his team's work teaching youth in vulnerable communities how to advocate for change. It's part of a $1 million grant from the National Science Foundation's Civic Innovation Challenge with a group of interdisciplinary researchers from Georgia Tech and Savannah State, in partnership with The Harambee House, City of Savannah, and Savannah-Chatham County Public School System.
In a field review published in Just Tech, Associate Professor Nassim Parvin in the School of Literature, Media, and Communication discusses how technology can create and worsen injustices and what we can do about it. Parvin has spent the past 15 years researching design ethics and the social and political impacts of emerging tech, but with new advancements in artificial intelligence and self-driving cars, "the reach and decision-making power of these technologies have brought them into the spotlight," she says.
UN SDG #13: Take urgent action to combat climate change and its impacts
Faculty members in the College of Liberal Arts are often invited to join prestigious advisory boards and research groups to share their expertise on climate change. Recently, Laura Taylor, professor and chair of the School of Economics, was appointed to the NASEM standing committee on the Use of Emerging Science for Environmental Health Decisions. Previously, NASEM appointed Brown, the School of Public Policy professor, to an ad hoc committee to study net metering's role in combating climate change.
Our faculty members also have played significant roles in the Drawdown Georgia effort to create a sustainable, business-friendly plan to reduce greenhouse gas emissions in the state. Thanks to a tool that estimates those emissions at the state and county level, Georgians can now track where greenhouse gas emissions come from. Developed by professors in the College of Design as part of the Drawdown Georgia science team led by Brown, the interactive map allows users to filter publicly available greenhouse gas estimates by county, month, year, and energy sector. Users can specify whether the emissions come from transportation, agriculture, commercial, forestry, residential, or industrial sources and counter with how much carbon is absorbed by trees and soils. Next, the Scheller College of Business will develop a business compact study to assess the economic impact of less carbon. Then the School of Public Policy will lead solutions activation.
There are also plenty of opportunities for students to contribute. Oliver Chapman, a Ph.D. student in the School of Public Policy, and Olanike Olaomo, a Ph.D. student in the School of History and Sociology, are among six Georgia Tech graduate students chosen for the 2022 cohort of Brook Byers Institute for Sustainable Systems (BBISS) Graduate Fellows. The program provides graduate students with enhanced training in sustainability, team science, and leadership in addition to their regular programs of study. Over the next two years, Chapman and Olaomo will work closely with their faculty advisors on interdisciplinary sustainability topics. Chapman focuses on policy analysis, social science, and STEM academics. Olaomo's research interests are sustainable agriculture and rural sociology, which she studies in the developing world, specifically in her home country of Nigeria.
UN SDG #15: Protect, restore and promote sustainable use of terrestrial ecosystems, sustainably manage forests, combat desertification, and halt and reverse land degradation and halt biodiversity loss
Ivan Allen College alumni are leading two important climate change and biodiversity initiatives.
School of History and Sociology alumnus Albert George has had a long career in environmentalism. He founded the Amazon Reforestation Project, worked as the director of conservation at the South Carolina Aquarium, and is now the carbon neutral program manager at Apple, where he develops strategies to reduce the company's global supply chain emissions to net zero by 2030. George said his goal in his work has always been to dispense with the talk and make real change. To do so, he earned marine biology and chemistry degrees and completed programs at Harvard and Yale. Still, it's his Master of Science in History and Sociology of Technology and Science from Ivan Allen College that most profoundly shaped the trajectory of his career.
School of Literature, Media, and Communication alumna Sarah Adloo leads the Old-Growth Forest Network, a national nonprofit focused on connecting people to old-growth forests and preserving America's remaining old-growth forests. An old-growth forest is a forest that has been undisturbed by development or logging for long enough to allow many generations of trees to go through their entire life cycles. This process, which can take hundreds of years, creates a unique ecosystem with unparalleled biodiversity. According to the Old-Growth Forest Network website, "less than 5% of Western and only a fraction of 1% of Eastern original forests, on average, remain standing."
We offer an undergraduate minor, graduate certificate, and master's degree on the topic. 
This year's theme is SDG #10: Reduce inequality within and among countries.
And how they inform our research and curriculum