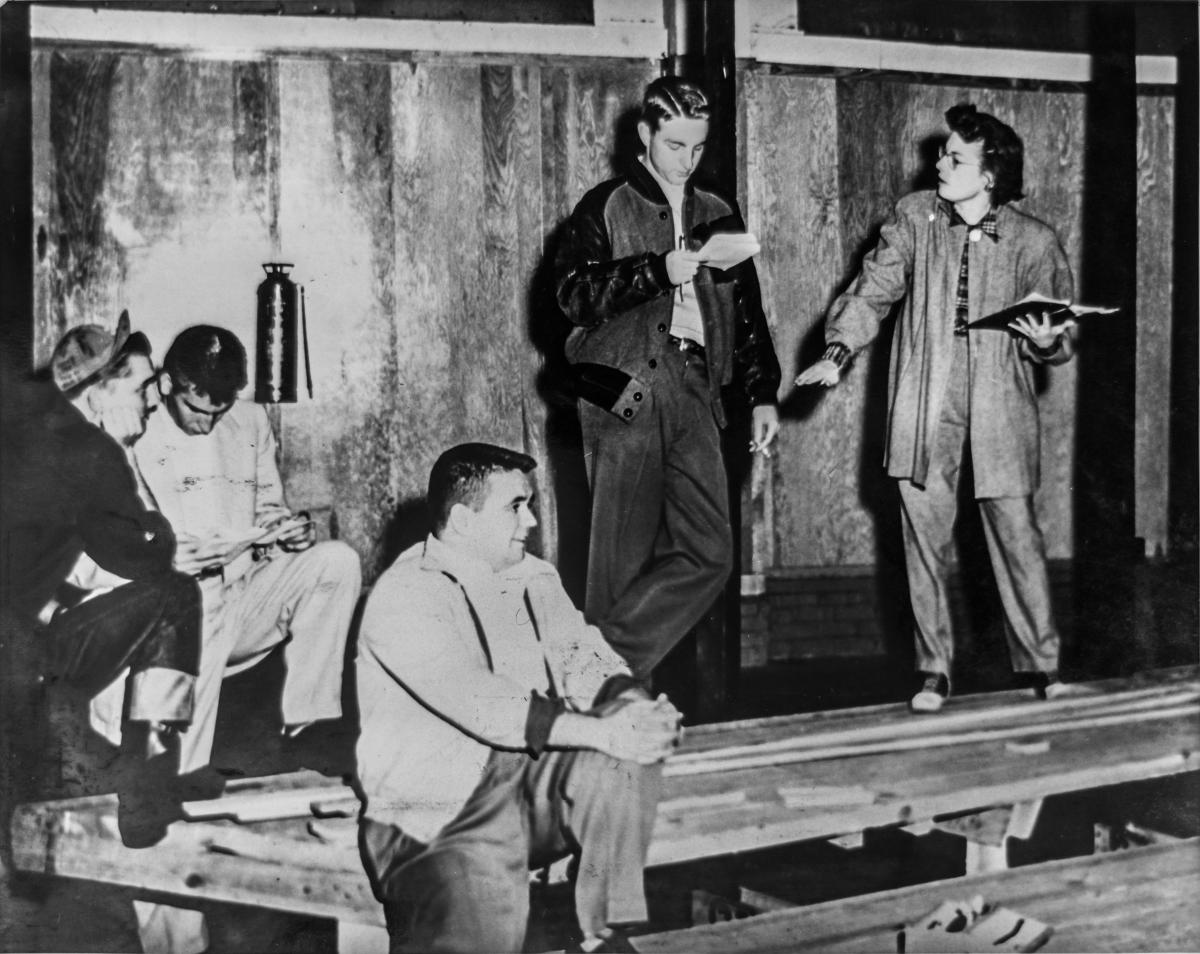 Early in the pandemic, when Italy seemed to be collapsing under the weight of its own suffering, famed tenor Andrea Bocelli stepped into the deserted piazza outside the Milan Cathedral and sang "Amazing Grace."
It was a moving moment for Philip Auslander, professor of performance studies in the School of Literature, Media, and Communication (LMC).
"It was just him standing there, singing," says Auslander. "He was singing this uplifting song, but there was no one there in person to hear it. It really drove home the circumstances we were all in."
As Auslander's experience shows, as we try — slowly, haltingly — to recover from a long, devastating pandemic, art can help us re-engage with one another and our community — and to begin to make sense of all we've been through.
At Georgia Tech, the scholars and students of LMC — one of six schools in the Ivan Allen College of Liberal Arts — play a central role in teaching, and delivering, artistic experiences to our community.
'The Place for Storytellers'
Whether it's the public art projects of Gregory Zinman and Mark Leibert; work by Ilya Kaminsky and Travis Denton to build community through poetry; Melissa Foulger's productions at DramaTech; or public engagements at the intersection of arts and technology by scholars such as Joycelyn Wilson, Anne Sullivan, and others, the Ivan Allen College and the School of Literature, Media, and Communication have long played an irreplaceable role in arts education and expression at Georgia Tech.
"This is the place for storytellers," said Melissa Foulger, who teaches in LMC and is the artistic director for DramaTech, Georgia Tech's student-run theater. "We are tapping into those human elements and making a whole person. At the same time, we're connecting back to the world of technology that exists on campus."
When we come together around art, you're not just, say, sitting together in a theater. You are learning about other people, about relationships, race, love — things that allow us to tap into our empathy and hopefully see other people in a way that allows us to heal.
In the coming months, DramaTech will stage a play that features making sense of life at its very heart. Zinman, an associate professor of experimental film and media in LMC, will stage a 725 Ponce, a public art exhibit featuring moving image art projected against the side of an eight-story building on Atlanta's Beltline. Such projects take LMC's mission to the public and allow for the "communal experience of art that we've been missing for so long," Zinman said. Students in Liebert's "Art and AI" VIP will work at the intersection of art and artificial intelligence. And up and down the curriculum, faculty members will teach students — many of them from outside the Ivan Allen College — about acting, video production, screenwriting, documentary filmmaking, and more.
"I don't think that we can solve our problems, particularly using technology, without some level of creativity," said Joycelyn Wilson, an LMC professor who specializes in social-justice-oriented humanities instruction in STEAM (science, technology, engineering, arts, and mathematics), hip hop, African-American music and performance, and African-American education in the South. "LMC, and more broadly the Ivan Allen College, is a place that serves as a root, a nucleus, for how we understand and engage with art across the digital, across engineering, across technology, and business."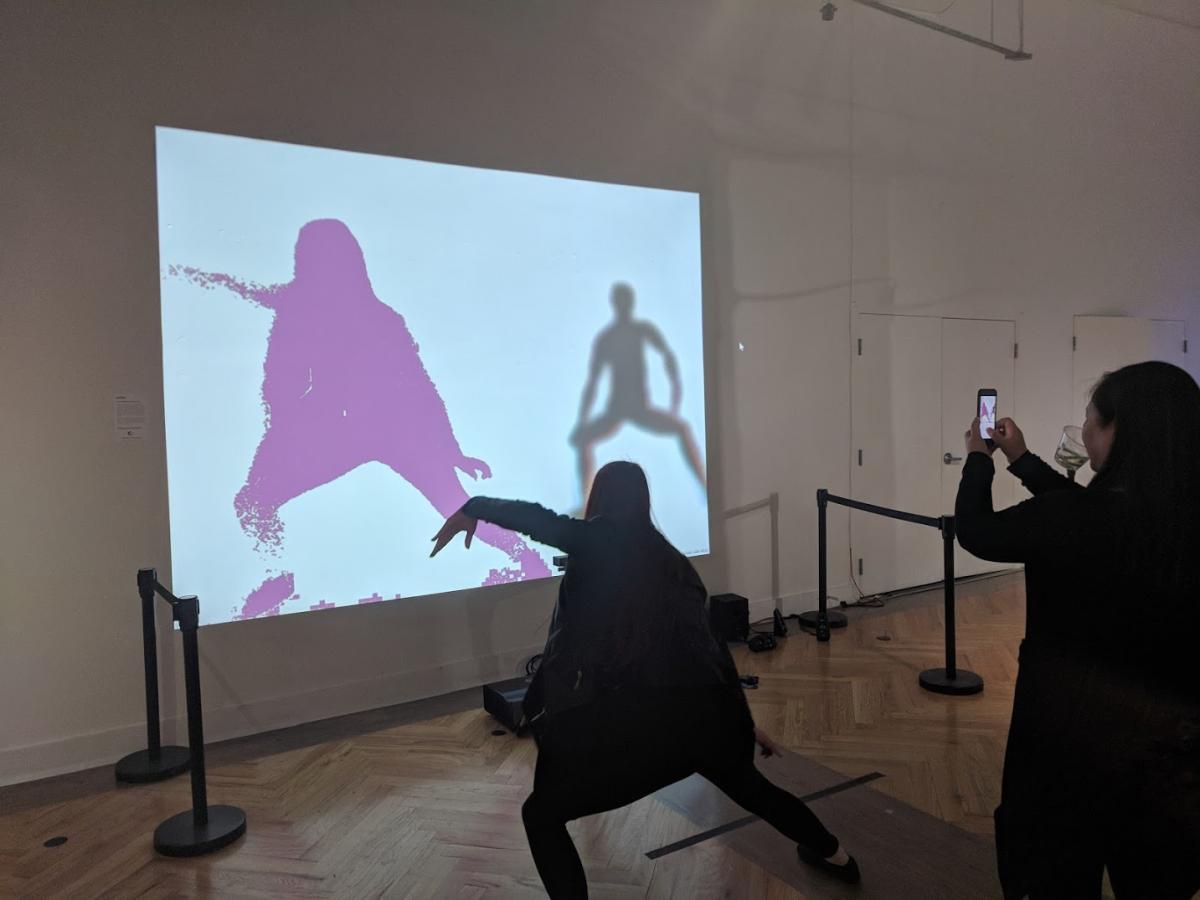 Art During the Pandemic
The experience of being human through artistic practices throughout and beyond classroom exploration is foundational to LMC's success in connecting with students, said Jillann Hertel, senior academic professional in LMC and director of the CoLab, a studio, gallery, and "arts-passionate lab and community for makers in the liberal arts." 
"We've had students writing, creating media, sound pieces, all sorts of visual art, relating to how they've been processing the pandemic," she said., "But even more than that, it really drives home how important it is for us to educate and provide historical and critical frameworks and a sense of interdisciplinarity in our students. 
Along with advancing creative scholarship in the Ivan Allen College, the arts and media at Georgia Tech have been good for our wellbeing and mental health.
Brian Magerko, whose work at the intersection of cognition, artificial intelligence, and the arts has drawn widespread notice, said the arts have been a crucial relief valve during the pandemic.
"Access to the arts via digital media has been a critical influence on the way our culture has continued to evolve through the pandemic," said Magerko, who is director of the Expressive Machinery Lab. His work on EarSketch, LuminAI, and other projects all involve the creation of art with technology and exploration. "The use of digital media for film releases, museum tours, live concerts, etc. has all expanded and deepened as a response to our forced isolation."
For instance, Poetry@Tech saw virtual audiences approaching 800 people for most events last year as the program shifted from in-person events to virtual ones.
"We learned quite a lot during that transition, but as we began the new season of Poetry@Tech, we were immediately amazed as to how our audience had pivoted in much the same way," said Denton, the program's co-director.
One thing has been missing, however: connection.
For Foulger, whose student actors will soon begin preparing for the Oct. 29 debut of Love and Information, art is about connection, which is increasingly hard to come by in an isolated and divided world.
"When we come together around art, you're not just, say, sitting together in a theater," said Foulger. "You are learning about other people, about relationships, race, love — things that allow us to tap into our empathy and hopefully see other people in a way that allows us to heal."
Georgia Tech students have access to incredible teachers, facilities, and equipment to help further their work in media arts. These projects were created by students in projects students taking LMC 3406, LMC 3407, and LMC 3258 in 2019 and 2020.
LMC: A Growing Hub for Media Arts at Georgia Tech
LMC faculty teach, research, and practice across many forms of art.
"We have faculty who work on moving images, digital art, poetry, creative writing, computation, theater, performance. You name it, LMC does it," Zinman said. "And we've been doing in for a long time."
But media arts — artistic expression that requires a technological component — is an increasing area of emphasis: think Leibert's VIP, where students are exploring how to think about and create art via artificial intelligence, LMC collaborations examining poetry, quilting, and computation, and in the school's video production classes — which emphasize technological and practical aspects of making movies.
For instance, John Thornton is an LMC senior academic professional who works to empower his students to, as he says, "use the technology and the tools in order to tell compelling stories."
As Atlanta increasingly becomes a regional, national, and even global capital for the arts, LMC's expertise in training students in media arts will become ever more important, he said.
"We're in a perfect spot in LMC and the Ivan Allen College with regards to arts," Thornton said. "There's a lot of excitement on campus, around the city, and around the state that we can tap into."
Zinman said the future holds many opportunities.
"We're looking forward to a time when we can bring more course offerings to our students, to have exhibition spaces for our students, for our faculty to have more opportunities to collaborate across colleges and to make Georgia Tech the place to be in the Southeast if you're interested in doing the arts."
Zinman's colleague, Yanni Loukissas, agrees and said such expansion is a natural at a place like Georgia Tech.
"There's an old saying that artists are the antennae of society," said Loukissas, an associate professor in LMC, originator of the School's Media Arts initiative, and a practitioner and theorist of new and expressive forms of data visualization. "They're out there in front, feeling around and kind of reporting back to the rest of us about what they're finding. Georgia Tech is a place that's very interested in innovation, in the future, in reinvention, and that's really a hallmark of the arts. So, of course, Georgia Tech would want to have as many antennae out as possible, feeling around, looking for what's next."