Global, Interdisciplinary Research
Today's complex problems cannot be solved by technology alone. Ivan Allen College researchers bring a unique combination of humanistic, social science, scientific, and technological skills to the complex challenges arising in this increasingly technological world. Our high impact research, in our individual disciplines and in interdisciplinary teams, informs and helps address pressing societal needs and is an essential element of Georgia Tech's effort to improve the human condition.
Our research is hard at work today, helping us better understand the effect of pollution on learning; giving youth from vulnerable coastal communities the tools they need to advocate for resiliency against natural and climate-induced disasters; and teaching millions of students from underserved communities how to code through music.
Our faculty and students work in over 30 areas of inquiry exploring local and global social and humanistic issues. They include:
Economists pursuing cost-effective and sustainable solutions to human-centered problems in the areas of healthcare, climate change, and more
Historians and sociologists who put science, medicine, and technology in context
Humanist scholars and designers creating new traditions of practice in digital media
Scholars  who examine culture, media, and technology in global cultures
Philosophers who analyze the ethical implications of science and technology
Scientists and social scientists who analyze the policy and security implications of emerging technologies
A Commitment to Student Research
As a center for new discoveries in the liberal arts, Ivan Allen College offers a wealth of opportunities for undergraduate and graduate student research. Research conducted as a student at Georgia Tech is a substantial experience with potential to advance knowledge in a field. A highlight for many students is the one-to-one mentoring by faculty who are engaged in cutting-edge research in the social sciences and humanities.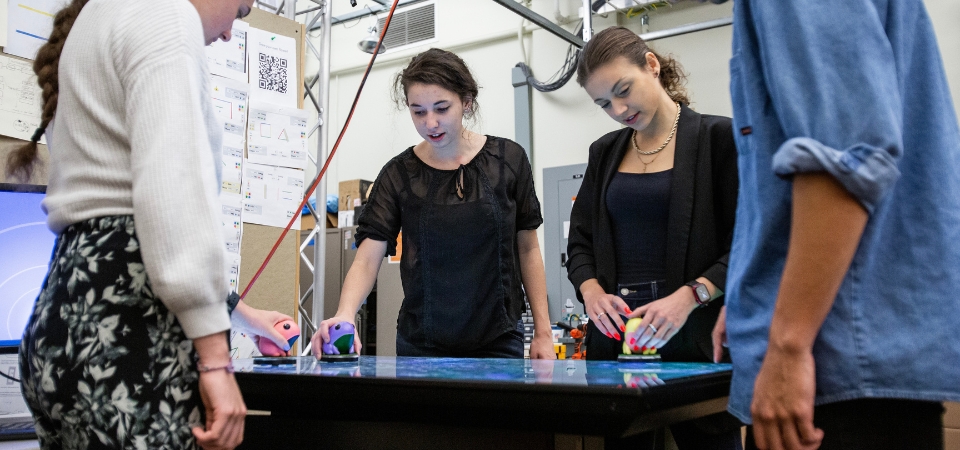 Ivan Allen Research Centers
The College is host to numerous research centers conducting cutting-edge research in the domains of media, policy, energy, ethics, and more.
IAC Research Update
Stay up to date on the innovative research being done by our faculty and students through our monthly IAC Research Update.