The Impact of Your Gifts
We are grateful for the corporate and private philanthropic partners who so generously support the vision and impact of the Ivan Allen College of Liberal Arts.
Notable Alumni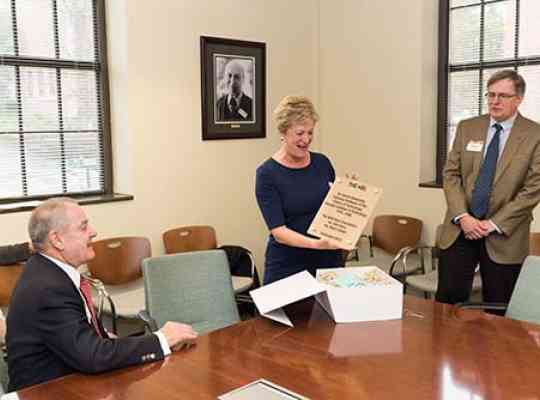 John Stern and Reed Catlett
Stern and Catlett are director and trustee, respectively, of B and B Stern Foundation
The Melvin Kranzberg Seminar Room in the School of History and Sociology provides students and faculty a space for sharing the latest research and hosting visitors from around the world. Kranzberg was a pioneer of the history of technology field.
Photo (l to r): John Stern, Reed Catlett, and HSOC Chair Steve Usselman
Jon R. Wilcox
Co-founder, CEO, and director of California Republic Bancorp
In announcing the Jon R. Wilcox Term Professorship in Soccer, Global Politics, and Society, Wilcox said, "As a lifelong sports enthusiast and participant, I have witnessed the role of sports in politics and society and see this as an understudied field. More importantly, I have observed the transformative role that sports can play in the world, in particular in Latin America."
Photo: Wilcox Professor Kirk Bowman with Jon Wilcox (r)
J. Vernon O'Neal, Jr.
B.S. Economics 1979
Senior Vice President, Wells Fargo Insurance Services USA, Inc.
The Joel V. O'Neal Endowment Fund supports merit-based scholarships for rising juniors and seniors majoring in Economics. Established in 2006, the endowment by Lou D. O'Neal and J. Vernon O'Neal, Jr. honors their late husband and father.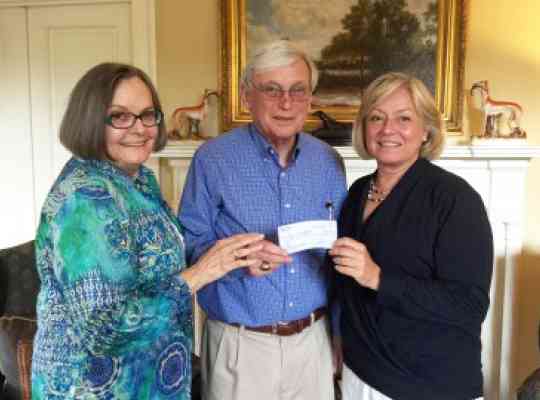 Gail and Barry Spurlock
B.S. Mechanical Engineering
Barry is President of Spurlock & Associates, Inc.
The Spurlock Study Abroad Scholarship Endowment Fund is endowed in perpetuity. "The Languages for Business and Technology (LBAT) offered by Dr. Bettina Cothran is one of the best opportunities for widening the horizons of Tech students I have ever seen. I have visited her summer program in Germany three times and was amazed at the number of experiences the students were presented. My wife, Gail, and I set up our scholarship program so no student would be denied the opportunity to participate in the German LBAT because of a lack of money." LBAT is also available in other languages.
Photo (l to r): Gail and Barry Spulock and ModLangs Professor Bettina Cothran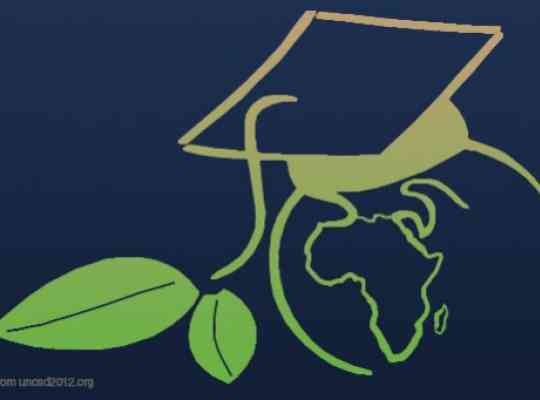 The Coca-Cola Foundation
In announcing the grant for International Affairs Studies for First-Generation Georgia Tech Students, Ingrid Saunders Jones, chairperson of The Coca-Cola Foundation (now retired) said, "Our grants invest in the ingenuity of grassroots partners who contribute to the well-being of communities around the world. With our support, these partners work to improve the quality of life for their families, their neighbors, their cities, and their countries."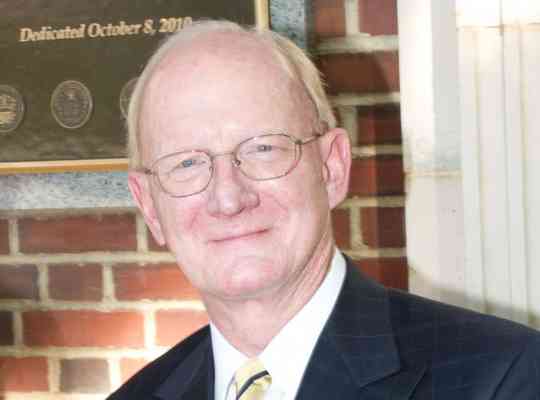 Colonel Stephen C. Hall, USAF (Retired)
B.S. Management
While dedicating the Stephen C. Hall Building housing the Writing and Communication Program, Hall said, "The adventure continues – an adventure steeped in scholarship, lighted by a legacy, grounded in gratitude, and powered by a promise. That promise being that Pam and I will continue the journey, doing as much as we can, for as long as we can, as Tech and the Ivan Allen College grow into the years ahead."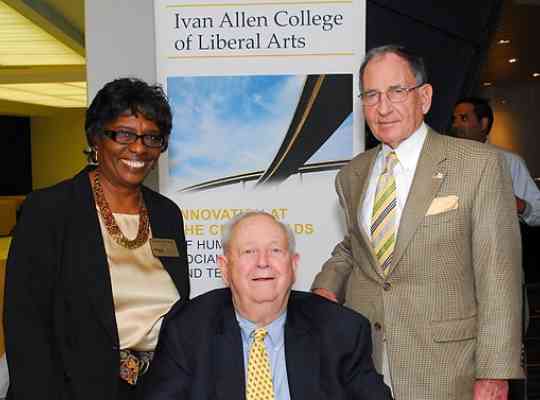 J. C. "Bud" Shaw, Sr.
Bud Shaw's generosity has positioned the School of History and Sociology to anchor a truly distinctive program of education and research in Sports, Society, and Technology (SST). The program will engage faculty and students from across the College and Georgia Tech community.
Ivan Allen College faculty and staff were saddened by the death of Bud Shaw in spring 2015 and remember with great warmth his support and friendship.
Photo (l to r): Former Dean Jacqueline Royster, Bud Shaw, and Dr. Homer Rice)