Want to learn how the humanities and social sciences are explored at a world-renowned research university? Visiting campus is an exciting way to experience the College atmosphere first-hand and get a glimpse of what it is like to be a Georgia Tech student. We encourage you to explore upcoming Ivan Allen College events and take a step onto our beautiful campus! Explore the options below to learn how you can interact with us.
If you have any questions, please contact Elizabeth Miller, emiller@gatech.edu.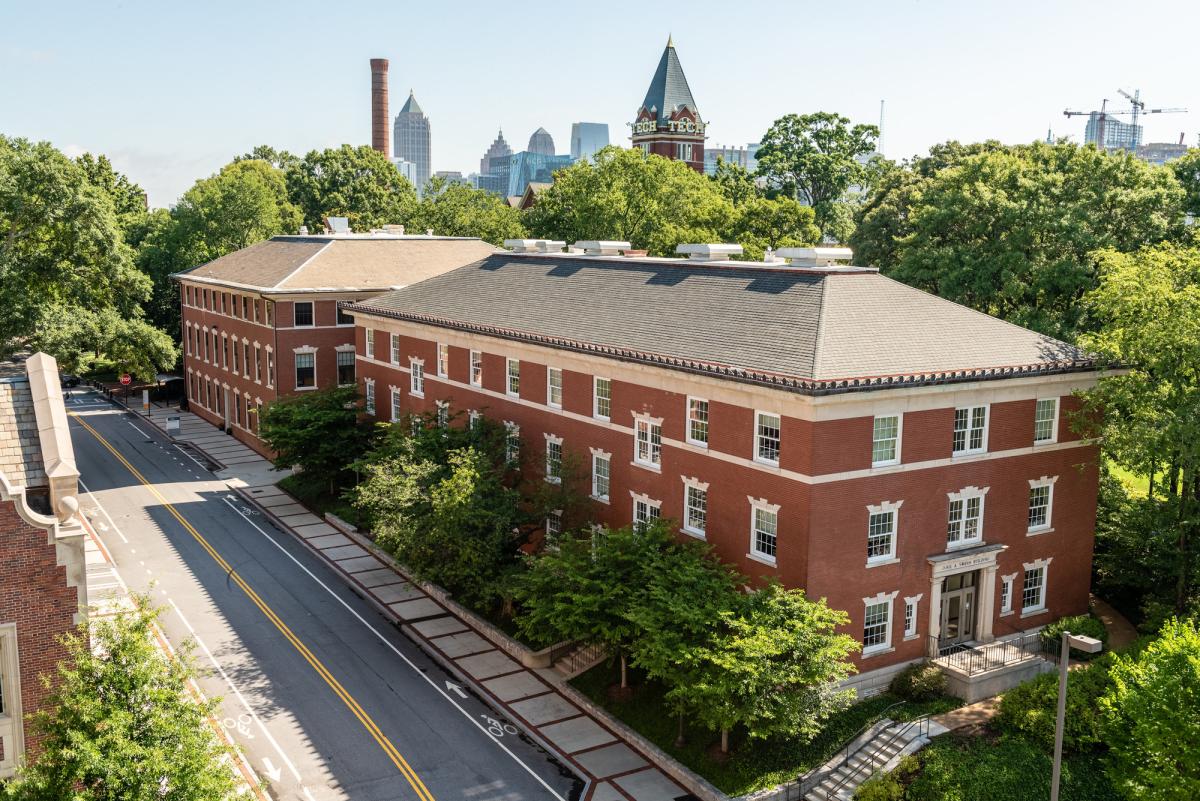 Take a Tour
Visiting the College lets you gain a sense of what it's really like to study here and be part of our community. The Ivan Allen College of Liberal Arts is pleased to offer tours and information sessions every other week throughout the year. Special group tours can also be set up by contacting Elizabeth Miller (404.894.0513). Tours are led by our knowledgeable Ivan Allen College student ambassadors. Prospective students and parents will have the opportunity to meet current students, visit academic buildings, and enjoy our six schools' vibrant, up-close look. In addition to one virtual session during the semester, our in-person sessions take place in the Stephen C. Hall building on Bobby Dodd Way in the heart of campus.
In-Person Information Sessions & Tours (All held in Stephen C. Hall 102) - Register here. 
Monday, June 6, 3:30-5 p.m.
Wednesday, June 22, 11 a.m.-12:30 p.m.
Friday, July 1, 3:30-5 p.m.
Monday, July 25, 1:30-3 p.m.
Wednesday, Aug. 17, 11 a.m.-12:30 p.m.
IAC Webinars (All held via Zoom) - Register here. 
Friday, May 20, 12-1 p.m.
Tuesday, June 28, 6-7 p.m.
Monday, Aug. 8, 10-11 a.m.
Please note: Our tour and info session is for the Ivan Allen College with a larger focus on the undergraduate experience, but prospective graduate students are most welcome to participate. If you are interested in learning about admissions, housing, and Georgia Tech in general, we encourage you to supplement your visit with a Georgia Tech Undergraduate Admission Info Session, as well. If you are a prospective graduate student, we strongly recommend you arrange a meeting with your intended department to supplement our info session and tour and to gain the most relevant information. 
Shadow Day
Friday, Jan. 28 and Friday, April 8, 2022
Shadow Day is an opportunity for prospective juniors and seniors to test their fit as a Liberal Arts student at Georgia Tech. This event has been such a success that the College has made Shadow Day an annual event. It is produced by Elizabeth Miller, Director of Enrollment and Student Affairs, and the Ivan Allen Student Ambassadors.
We want to emphasize that there is no other program like Shadow Day at Georgia Tech. While there are other visitation programs offered, the Shadow Day event is unique. Our focus is on providing you an inside look into your major and life as a Liberal Arts student at Georgia Tech. The entire day you will be surrounded by Liberal Arts students, faculty, and staff eager to answer your questions and to make your visit as productive and worthwhile as possible. If you are traveling from out of state and want more than a day's worth of activities, call us and we can work with you to plan a schedule.
Get to know our amazing Ivan Allen College Ambassadors or ask them questions about their majors, minors, or activities.