Rylee Calhoun is graduating with a B.S. in Economics. She shares her future plans and favorite memories from her time at Georgia Tech.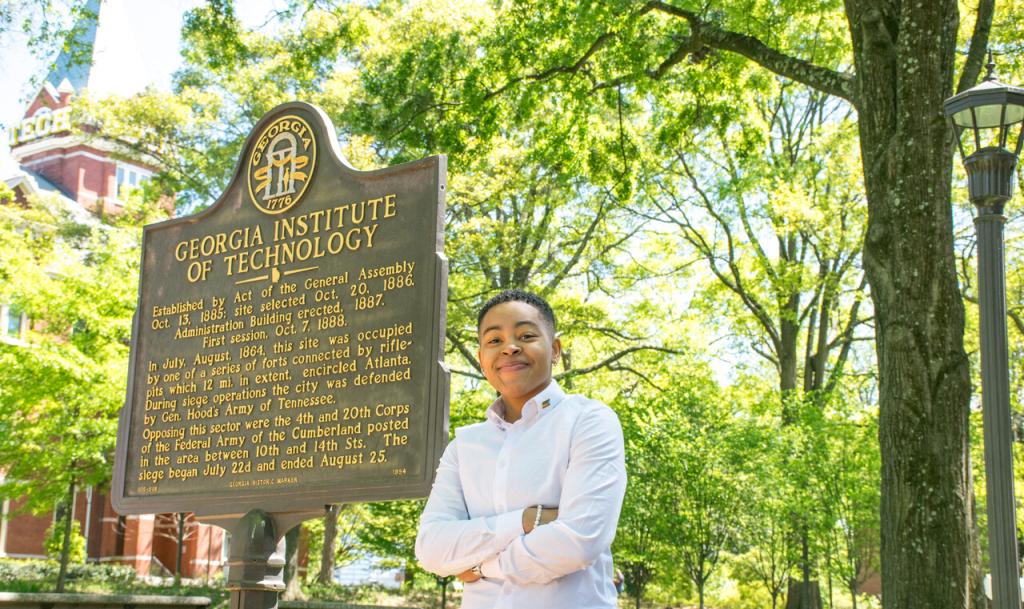 1. What are you looking forward to as you embark on life after Georgia Tech?
Mostly, I look forward to attaining automotive manufacturing industry work experience, developing professional relationships, and meeting mentors along the way!
2. How was your experience at Georgia Institute of Technology?
My experiences at Georgia Tech have been enriched by the support, mentorship, and expertise of the faculty in the School of Economics. Throughout my studies, I have been afforded numerous opportunities to engage in a wide variety of research projects while also receiving ample encouragement to explore my personal economics research agenda.
3. Where will you be looking to work after graduation?
I will work with General Motors as a data analyst and pursue an M.S. in Operations Research at Georgia Tech H. Milton Stewart School of ISyE.
4. Why did you choose Georgia Tech to further your education?
I chose Georgia Tech because the economics degree holds a STEM designation, and the program emphasizes studying complex social decision-making using rigorous quantitative and mathematical methods.
5. What is your favorite memory from Georgia Tech?
More recently, my favorite memory about being at Georgia Tech has been walking along the vendor marketplace at Tech Green on Wednesdays.
Congratulations, Rylee! Meet more of the IAC Class of 2023: